Hannah's Headlines- 5/15/2017
Global Virus Halted
Hacking tools developed by the National Security Agency are believed to have been used to launch a worldwide cyberattack. International shipper FedEx, hospitals, railroads and police were disrupted by the attack Friday. Hundreds of thousands of computers in nearly 150 countries were infected with the "WannaCry" ransomware virus.
Once infected, computers get a pop-up message saying their files are encrypted and can only be unlocked if the user sends 300-dollars worth of bitcoin. Russia, Ukraine and Taiwan seem to be countries most affected by the virus – and with the work week resuming today, there are concerns about another round of infections. Microsoft issued a patch that addressed the vulnerability in March, but some computers may not have installed the patch. So if you haven't yet – it's suggested you do so immediately.
As for how it was stopped, an expert, known as "MalwareTech," halted the "WannaCry" ransomware virus Friday night by registering the code for the so-called "kill switch." And for the moment, Britain's healthcare system and everyone else are slowly getting back online.
A White House official says President Trump

ordered an emergency meeting after a worldwide cyber attack. Trump reportedly asked Homeland Security Advisor Tom Bossert

to hold a meeting Friday to determine the threat of the ransomware virus. The senior security staff also held another meeting Saturday in the White House Situation Room. The FBI and the National Security Agency are trying to find the suspects responsible for the attack.
Source: New York Times
What's Sexier A One Piece Swimsuit or a Bikini?
Edited, a retail analytics firm, found through tracking shopping habits that the one-piece has officially surpassed the iconic bikini in popularity this year. The firm resolved that one-piece bathing suits are selling out at three times the rate they did in 2016, Shape reports, and furthermore, found that there are a full 20-percent more one piece options online, while bikini styles have actually gone down nine percent.
I think a one piece can be just as sexy as a bikini what do you think?
Do you like it when a swimsuit leaves a little for the imagination?
Link: http://collegecandy.com/2017/05/13/one-piece-swimsuits-more-popular-than-bikinis-details/


Today is Chocolate Chip Cookie Day
May 15th is Chocolate Chip Cookie Day! Chocolate chips are an essential ingredient in dozens of delicious baked goods—chocolate chip cookies, chocolate chip pancakes, chocolate chip muffins, chocolate chip brownies, chocolate chip bagels, and many more. You can even find chili recipes that call for these sweet morsels!
In the 1930s, Ruth Graves Wakefield created the original chocolate chip cookie at her Toll House Inn in Whitman, Massachusetts. Ruth intended to bake chocolate cookies for her guests, but she ran out of baker's chocolate. She substituted with chopped up semi-sweet chocolate morsels and discovered that the pieces did not melt into the dough as she expected. Her cookies were an instant hit. Today, 25% of all the cookies baked in the United States are chocolate chip!
Ladies, Did You Know You Prefer Guys That Look Like Your Brother?
It's hard to say why two people become a couple. There's obviously some element of attraction involved, and timing is important, too. But now new research has unearthed a completely-overlooked element when it comes to who women chose to date: They're into men who look like their brothers. Lead researcher Tamsin Saxton told The Independent that the findings weren't true for every woman with a brother but she added this: "At levels greater than chance, partners did show some subtle resemblance to the women's brothers."
Does your boyfriend somewhat resemble your brother?
Guys, could you ever date someone that looked like your sister?
Link: http://www.menshealth.com/sex-women/women-love-men-brothers
The words to never use on your dating profile, according to research
The hours we spend perfecting our dating profiles - from taking the most flattering photos to acing a snappy bio - could be a waste of time if we use just one of the words found to be among the biggest turnoffs in a new study.
Men and women who describe themselves as "happy" or "shy" on dating apps such as Tinder, Bumble and Happn, risk putting off potential matches, according to research involving 400,000 dating profiles on a website used for extramarital hookups.
Using the word "confident", however, ranked highly for men and women, as well as "honest" according the research seen by MailOnline.
In contrast, 0.3 per cent of men and 0.4 per cent of women were turned on by a person who described themselves as "happy".
And while the word "honest" was seen as positive for women - with 13 per cent saying this is a key trait in a partner - "trust" or "trustworthy" wasn't.
Terms including "humorous", "intelligent", "romance" and "affectionate" were also winners for both genders.
The survey carried out by the dating website Illicit Encounters, followers a study of 316 online daters by the University of Iowa which looked at how the content of a person's dating profile affects their chances at finding a match.
Researchers found that people who appeared to have a highly curated online images and bragged about their appearance and their lives were see as less attractive and trusthworthy.
Separate studies have also found that exaggerating apparently positive traits online is highly common. Researchers have coined this behaviour: "profile as promise".
Woman Tastes Food When She Hears Certain Words
For Kathryn Jackson, conversations can be delicious. The 22-year-old English woman suffers from lexical-gustatory synesthesia, a very rare condition which causes her to taste certain foods when she hears certain words.
"I can taste words when I hear or see them. Sometimes a word sounds like a food item, which can trigger me to taste it," Jackson explains. "So for example when I hear the name 'Lola' I can taste lollipops." She also tastes carrots when she hears the name "Rory" and stuffing when she hears "impossible."
But wait, there's more! Jackson not only tastes the flavor but can also feel a food's textures and smell the scent.
Source: Mirror
17 Unsettling Random Facts That'll Freak You The Fuck Out
1.
The average person walks past at least 16 murderers

in their lifetime.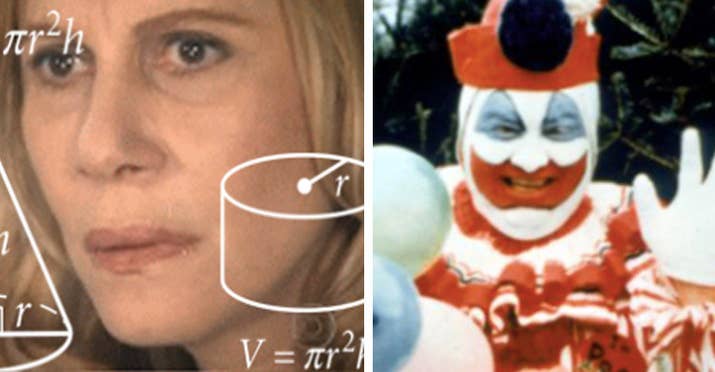 TV Globo / Fair Use
Some badass on Reddit did the math for someone living in an average-sized city:
10 new people per day x 365 days per year x 71 years of living = about 260,000 separate individuals somebody might walk by; 260,000 people in a lifetime x 6 murderers per 100,000 people = 15.6, or about 16 murderers.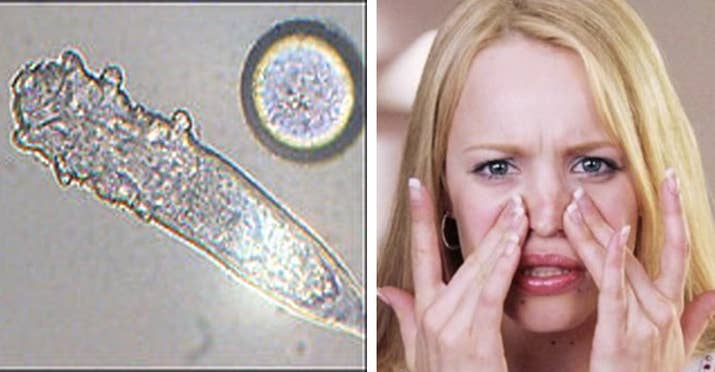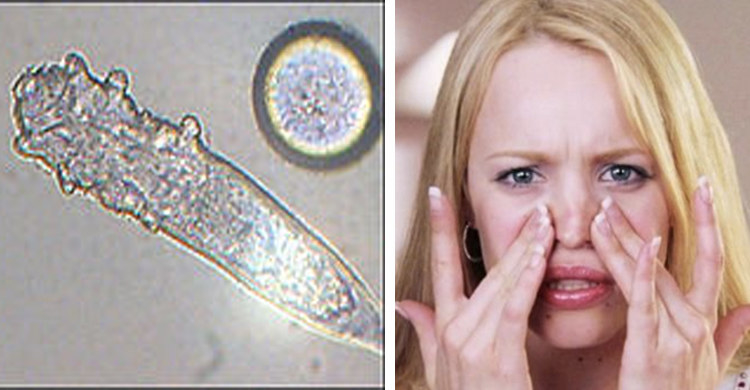 Wikipedia Commons / CC BY-SA 3.0 / en.wikipedia.org / Paramount Pictures
They're called demodex mites, and the older you are, the more there are in your follicles. They're spread by skin-to-skin contact — try to forget that when you get a nice 'ol kiss from Gramma.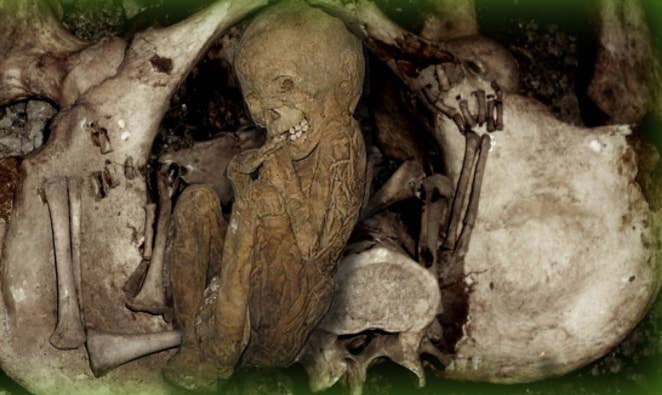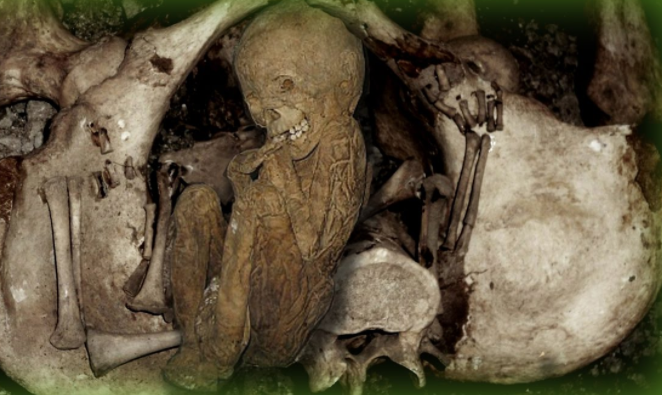 It's called "coffin birth," and can happen when a pregnant corpse releases gas while decomposing that expels the dead fetus out. This can happen within 48-72 hours of the mom's death.
—Eunice Villanueva, Facebook
4.
Over 1,600 people

have gone missing in US National Parks, never to be seen again.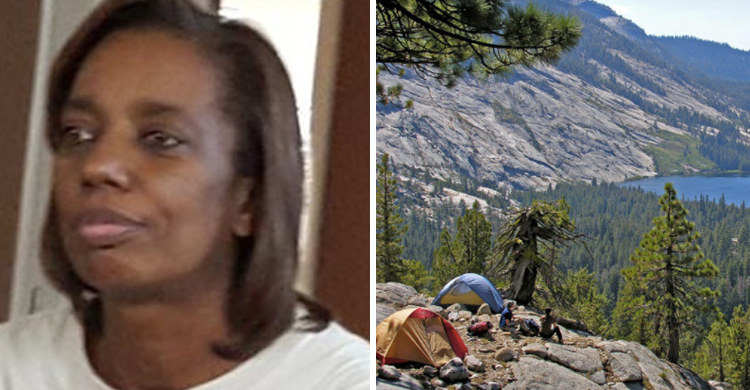 FOX 5 / U.S. National Park Service
Unfortunately, these people tend to stay missing because tracking them is insanely difficult — even after the US government put an analysis and reporting system in place after 9/11.
5.
There is a parasite that destroys the tongue of a fish and then

replaces the tongue with its own body.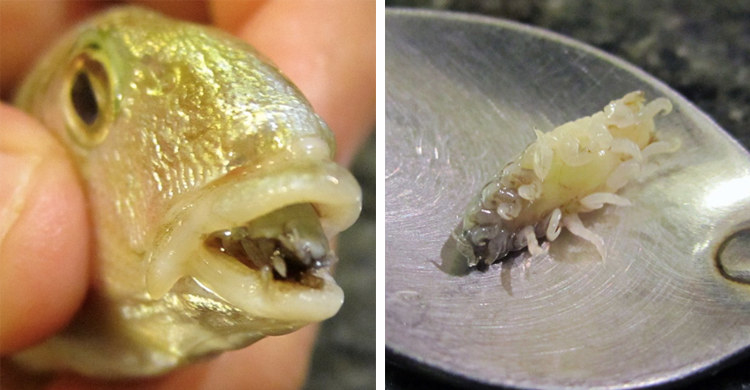 Wikipedia Commons / CC BY-SA 3.0 / en.wikipedia.org
Essentially it transforms itself into a living, parasitic, but fully functioning and otherwise harmless tongue. It's called cymothoa exigua.
6.
The last person on Earth to have lived in the 19th century

died a few weeks ago.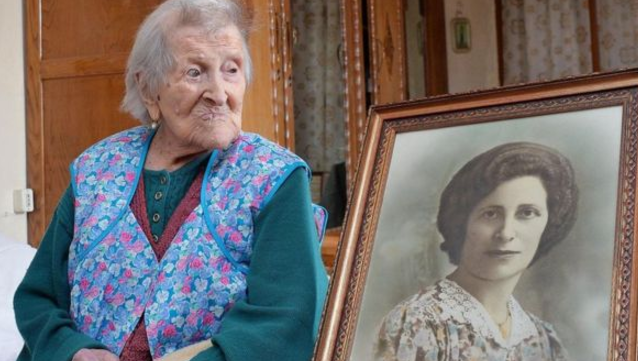 BBC
Emma Morano was born November 29, 1899, and died April 15, 2017. She was verified as the oldest Italian person to ever live.
7.
In 1518, there was a dancing plague

where about 400 people began to involuntary dance for days on end.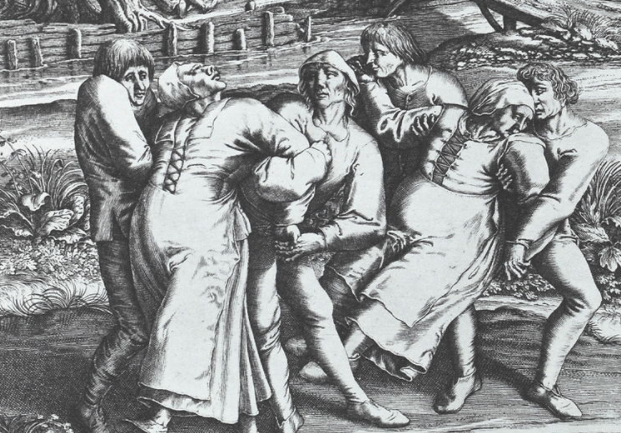 Public Domain
Physicians assumed that they were shaking off a fever. Some people died of a heart attack, exhaustion, or even strokes.
8.
There's a parasite in cat poop that can literally control rats' minds, should they eat it.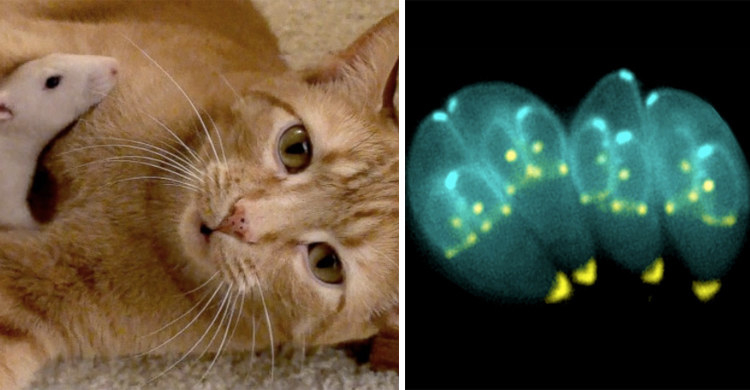 youtube.com / Wikipiedia Commons / CC BY 4.0 / en.wikipedia.org
It's called Toxoplasma gondii, and it changes a rat's brain function to make them drawn to the smell of cat urine, making it easier for cats to find and catch the rat — literally leading the rat to its death.
9.
Every year, we unknowingly pass the anniversary of our death day.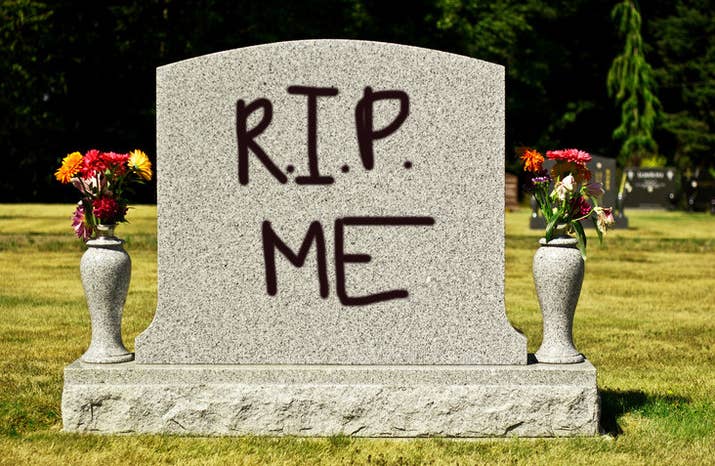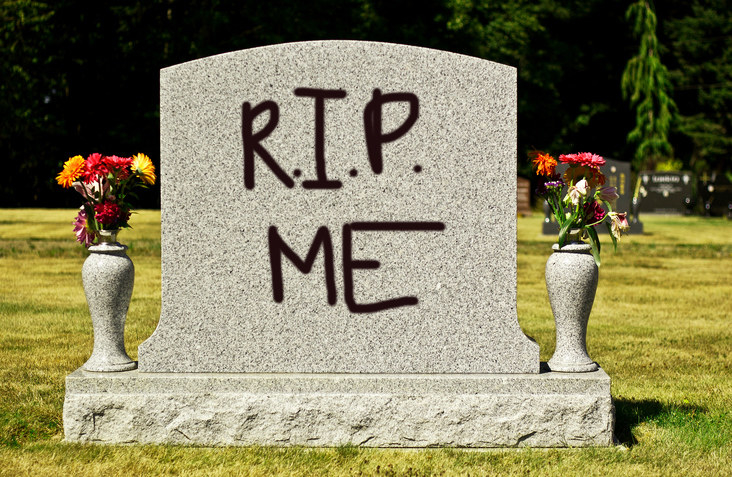 Yournikonman / Getty Images / Anna Kopsky
10.
Serial killer Dennis Rader would sometimes spend time in his victim's houses, hiding in their closets

until they were at their most vulnerable.
Biography.com / Getty Images / mtreasure
Also known as the BTK Killer (bind, torture, kill), he'd kill entire families and steal things from their homes from the '70s to the '90s. ALWAYS CHECK YOUR HOUSE FOR MURDERERS.
—Megan Brooke Klaine, Facebook
11.
There's a zombie fungus that basically

enslaves ants for its own benefit until it kills them.
It's called desmidiospora myrmecophila, a furry, parasitic fungus that causes infected insects to behave strangely.
12.
You're more likely to be killed by a cow than by a shark.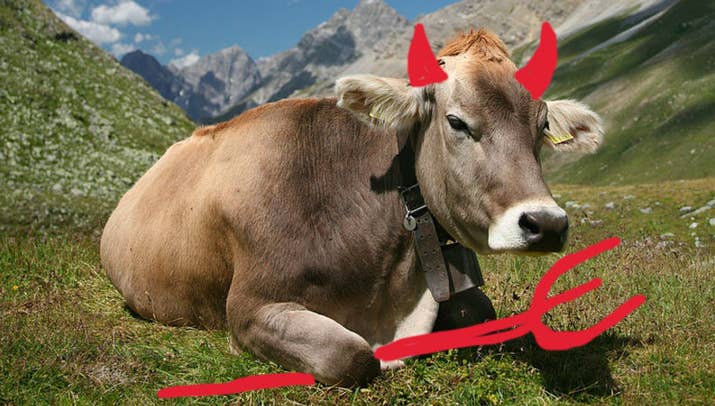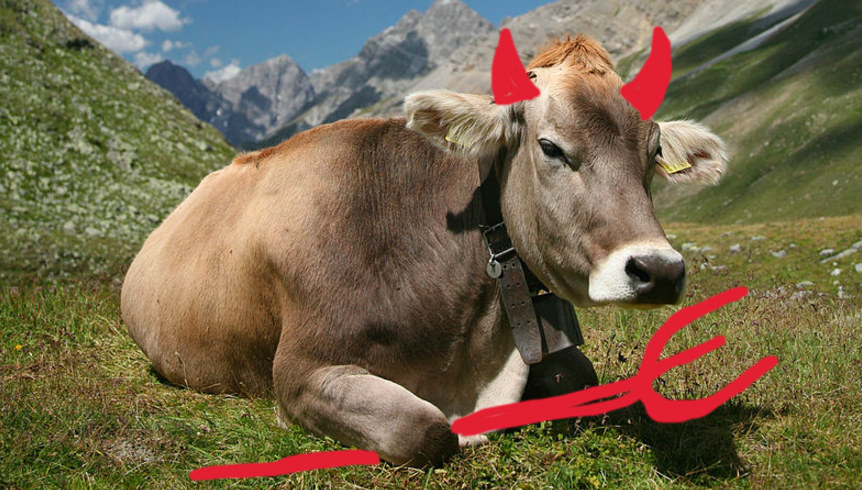 Wikipedia Commons / CC BY-SA 3.0 / en.wikipedia.org / Anna Kopsky
Cows can stomp on you while you're just skipping through a field and kill you. It's happened.
13.
A jellyfish's mouth is

also its anus.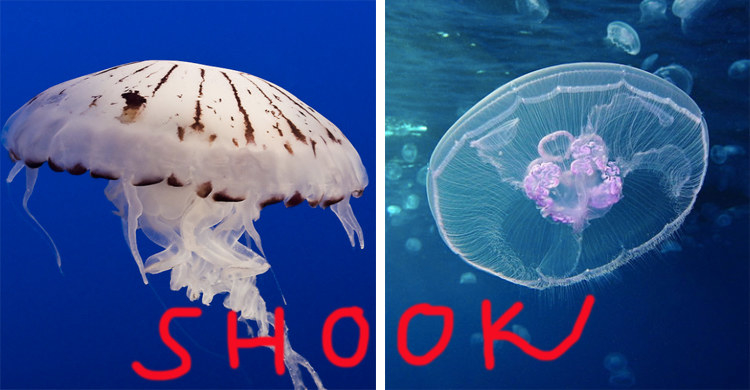 Wikipedia Commons / CC BY-SA 3.0 /
Anemone and sea sponges also only have a single hole to eat and excrete through. Gross or efficient?
14.
Some tumors can grow teeth, be filled with hair, or develop organs of their own. Seriously.
Public Domain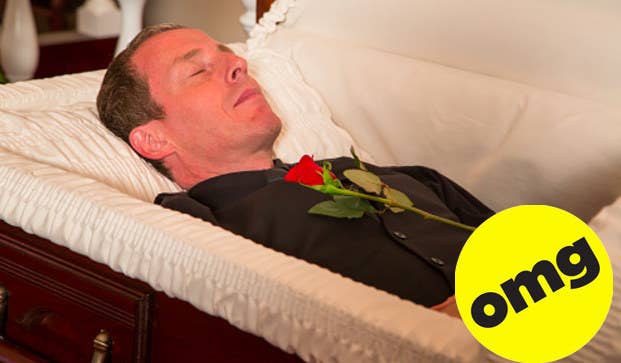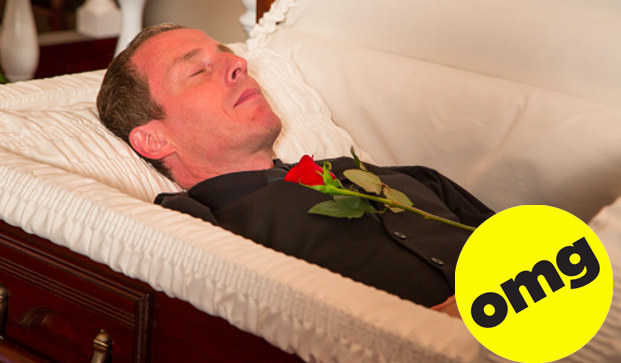 Marcusphotography / Getty Images / BuzzFeed
They can also ejaculate postmortem. OMG.
16.
Your brain can play tricks on you to make you see monsters in the mirror, called the Troxler Effect.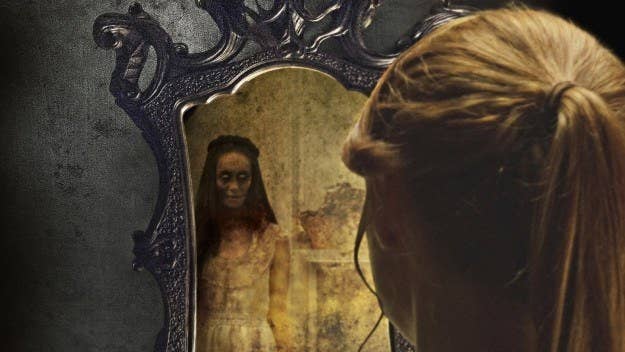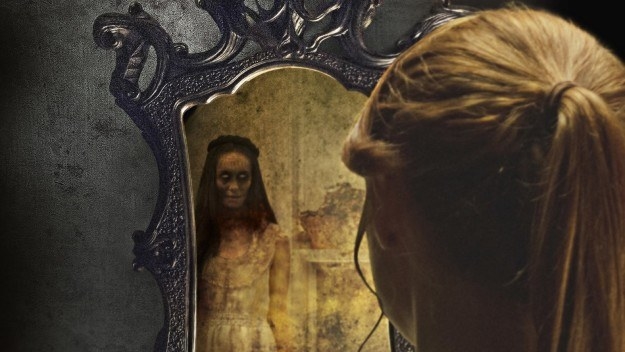 Blumhouse
The Troxler Effect is an optical illusion that affects how you perceive things, both visually and mentally. Spooky.
17.
And every time you swim in the ocean, you're basically

bathing in a graveyard.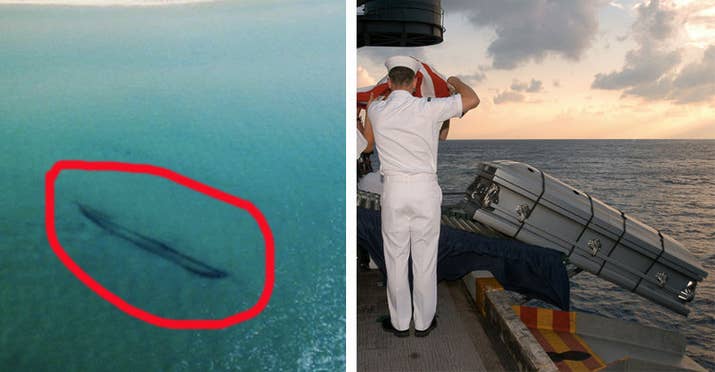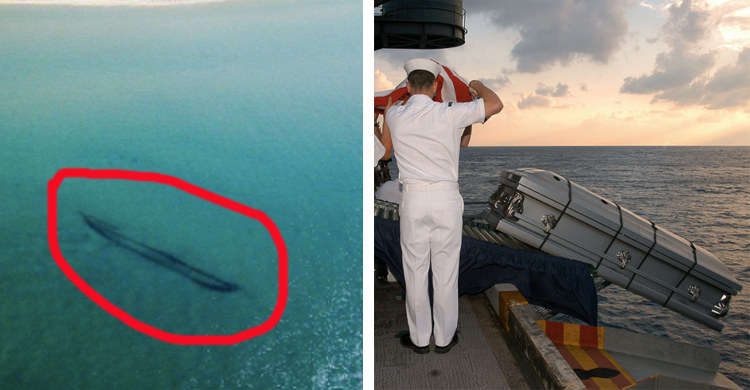 NPR / Public Domain
Hundreds of thousands of people have been lost or purposely buried at sea.
—Morgan Montgomery, Facebook