Hannah's Headlines- 7/31/2017
Girls Gets A Hammer Stuck In Her Mouth
Teenagers do crazy, and stupid, things. Kaley, a 14-year-old from Louisiana, was talking to a friend about how much she loves one of her favorite K-pop groups, BTS, when she did her crazy and stupid thing. "I was sending her pictures of one of them, [and] he's good-looking," she says. "So I sent it and said, 'He's so beautiful I could shove a hammer in my mouth.'"
The friend she was talking to called her bluff, so Kaley grabbed a hammer and, well, shoved it in her mouth. The problem? It got stuck. Naturally, the 14-year-old took a picture of her predicament and posted it on Twitter asking for help on how to tell her mom.
After 10-minutes of finagling, Kaley was able to get the hammer out. As for her mom, she says she's "hiding the toolbox."
The Stuff To Buy On Sale In August
Summer is still in full swing, but deals on this season's merchandise are heating up in August. Here are some of the best shopping deals you can score this month.
Patio equipment

- While you still have a month or two to enjoy the al fresco weather, retailers are already clearing room for fall merchandise. That means you can save big on outdoor furniture - sometimes as much as half off - at stores like Target and Macy's.
Laptops - Back-to-school shopping includes savings on a new computer. Laptop prices drop by as much as 25% in August to make them more affordable for students. Check Best Buy for deals because they also offer

price matching.
Lawn mowers

- Stores know your days of cutting the grass are numbered and winter is coming, so they're offering as much as 15 to 20% off a new mower.

Swimsuits, sunhats, and espadrilles

- Summer wardrobe staples like these are clogging up retailers' racks, so shopping for bathing suits, shorts, and tanks now will score you deals as much as 60% off.

Backpacks

- This is THE time of year to buy one and the best way to learn about the discounts first is to follow your favorite brands on social media, where they announce savings first.

Tomatoes

- Hit up the farmer's market for the best deals of the season on tomatoes.
Source: PureWow
Today is national avocado day and national mutt day
Not Getting Enough Sleep Could Be Making You Fat
We've been told time and time again that not getting enough sleep isn't good for our health, but according to a new study, it isn't good for our waistline, either. New research from the University of Leeds finds that folks who get less than seven hours a sleep each night are at a higher risk of being obese, which will also bring on other health issues.
The study followed over 1,600 students, asking them to report their sleep and eating patterns, while also getting their weight, waist circumference and blood pressure levels checked. What they found was that the waist measurements of those who slept only six hours on average was three centimeters more than those who got nine hours of shut-eye a night.
And it's not necessarily because those who aren't sleeping are eating badly. The study found no link between less sleep and a poor diet.
Source: Study Finds
Some Of Your 90s Favorites Are Back
If you're feeling nostalgic for some of your favorite snacks from back in the 90s, we're happy to tell you some of those beloved treats are making a comeback. Here are a few classic products you'll be able to find on shelves at a supermarket near you.
Oreo O's - When the announcement hit that Oreo O's were coming back, the Internet was buzzing with excitement. This cookie-inspired cereal was first introduced back in 1998 and stuck around until 2007, so it took 10 whole years for it to make a comeback. You can only find a box at your local Walmart through September but they'll be at grocery stores nationwide after that.
Crystal Pepsi - Way back in 1992, Crystal Pepsi hit stores, but the clear, caffeine-free soda was only around for a year before it was discontinued. Since then, it's been available through sweepstakes and limited-edition releases. But starting August 14, you can buy Crystal Pepsi once again at all major retailers.
Clearly Canadian - Way before everyone was sipping cans of LaCroix, this was the super popular sparkling water in everyone's hand. The fruit-flavored sweetened drinks are now for sale online at Cost Plus World Market and at Hy-Vee grocery stores. They come in Blackberry, Wild Cherry, Orchard Peach, and Raspberry and we loved them all.
Zima - Another clear beverage is back, but this one is alcoholic. This boozy soda was discontinued in 2008, but since last month, Walmart is selling it again. Cheers!
Source: POPSUGAR
27 Random Food Facts That Will Fuck With Everything You Know
We
asked the

BuzzFeed Community to share random food facts that totally blew their mind. Here are the "OMG, WHAT?!" results.
1.
Mountain Dew is mainly just orange juice.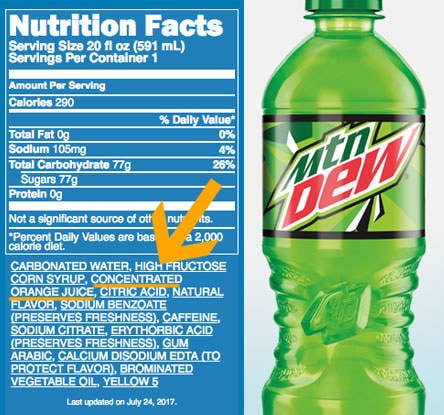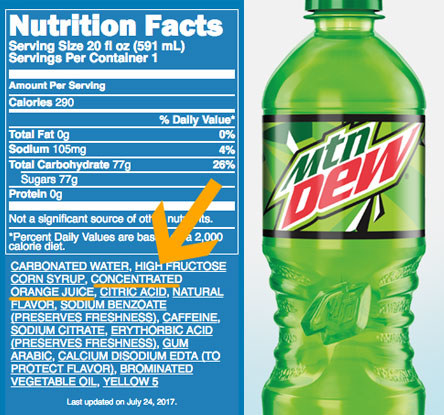 PepsiCo / Via pepsicobeveragefacts.com
2.
Pringles once had a lawsuit

trying to prove that they weren't really potato chips.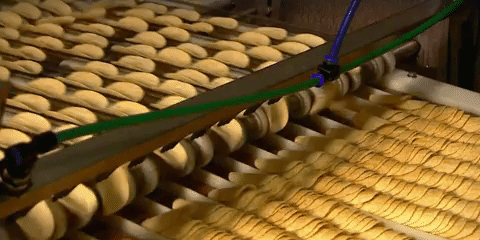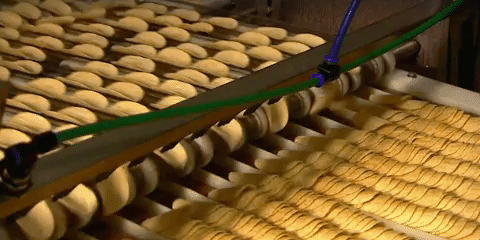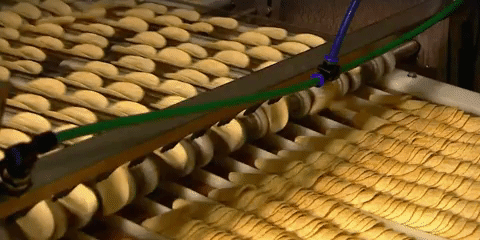 Discovery Channel / Via giphy.com
3.
When you eat figs, technically, you're also

eating wasps.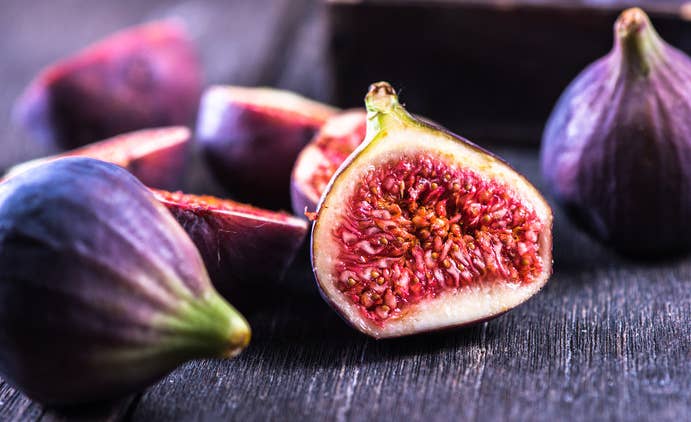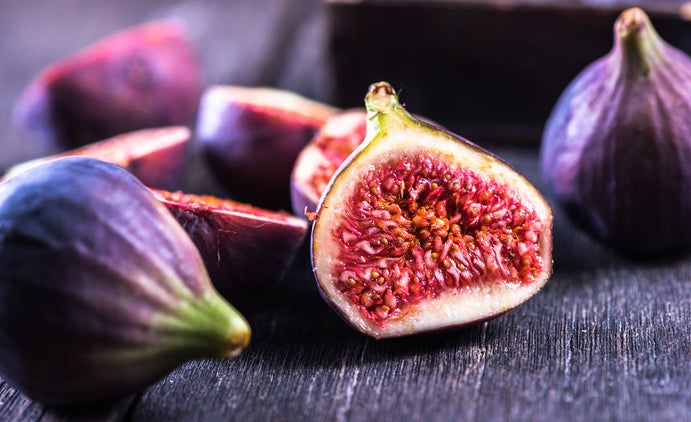 Merc67 / Getty Images
Figs are pollinated by female wasps, who lose their wings in the process of pollination. The wasp has no way to get out of the fig and so they die inside, and then the fig's enzymes breakdown and dissolve the wasp.
4.
Scientists can turn peanut butter

into diamonds.
Crystal Ro / BuzzFeed / Getty
5.
The largest wholesale purchaser of kale, before it became a craze, was Pizza Hut.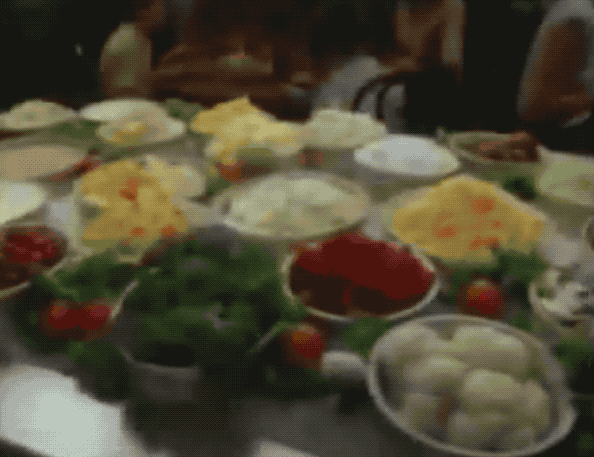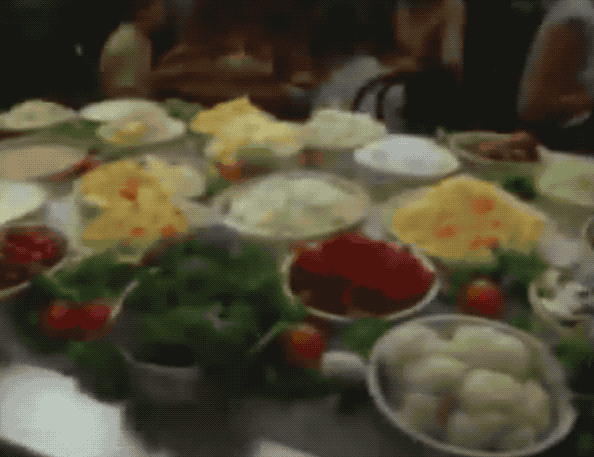 Pizza Hut / Via youtube.com
I heard this on NPR not too long ago: Prior to the big kale craze of today, the largest wholesale purchaser of kale in the 1990s in the US was Pizza Hut since they would garnish all their buffet tables with the leafy green plant.
6.
Brussels sprouts, broccoli, cabbage, cauliflower, and kohlrabi all come from the

same plant!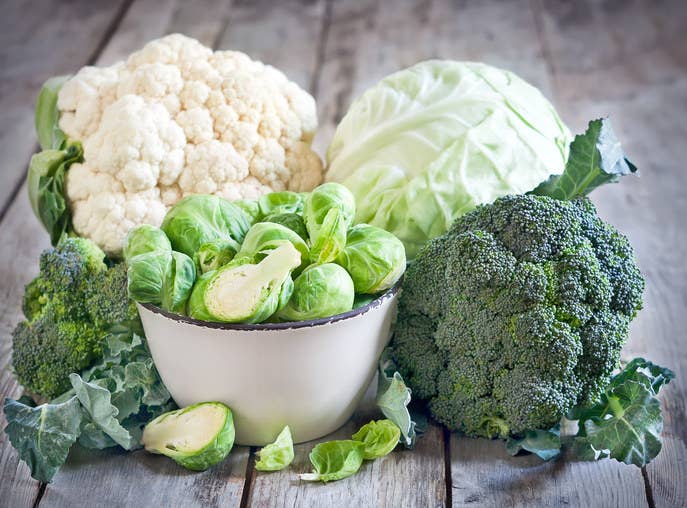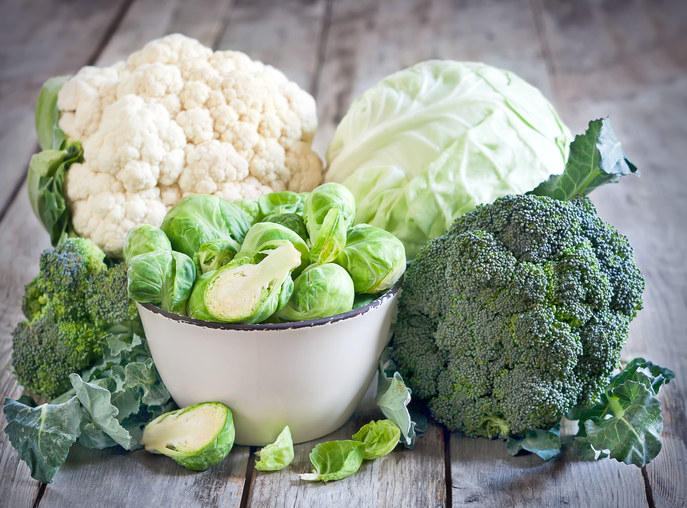 Karaidel / Getty Images
7.
Cheez-Its contain paprika!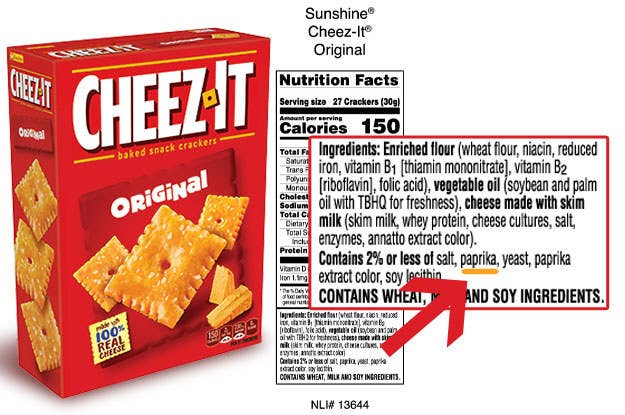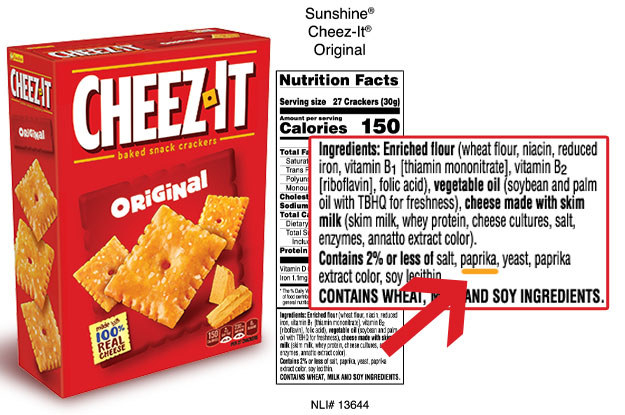 Crystal Ro / BuzzFeed / Kellogg Company / Via cheezit.com
It seems like a small, insignificant detail and yet it blows my mind on a regular basis.
8.
The bananas we eat today are clones.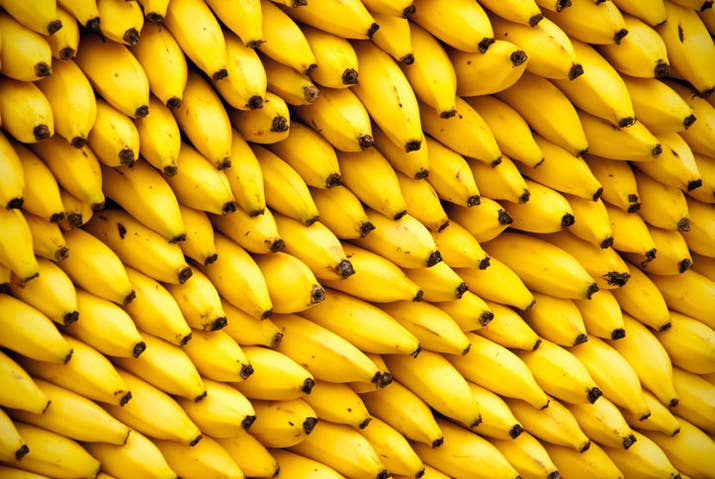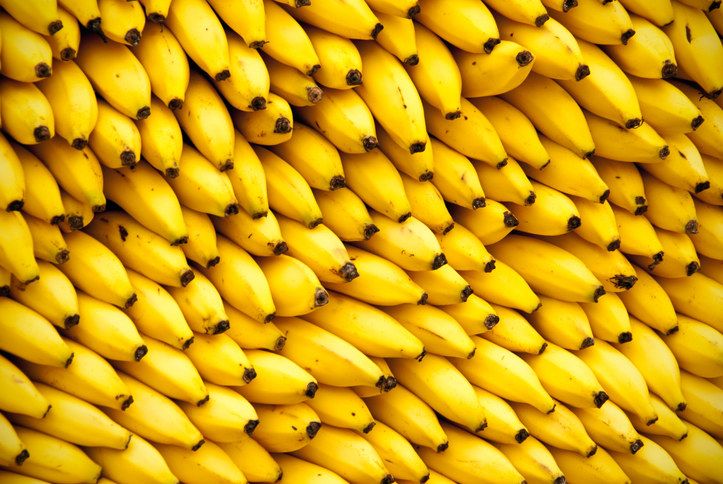 Glasslanguage / Getty Images
9.
Chimichanga literally means "thingamajig" in

Spanish.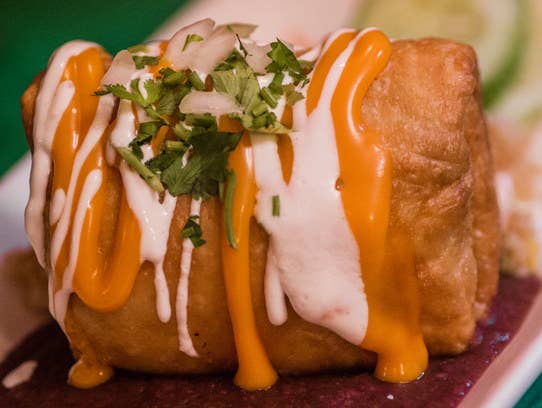 Gmnicholas / Getty Images
10.
Tomatoes are not native to Italy.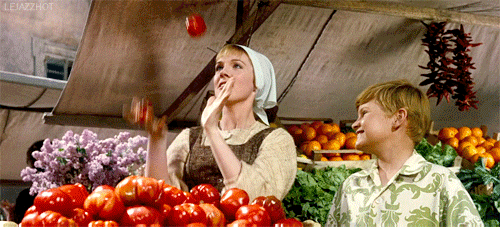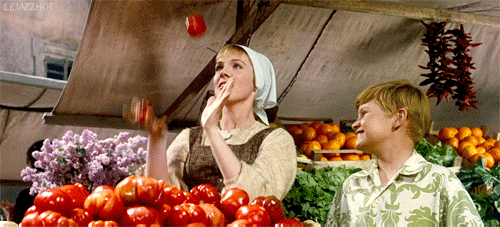 20th Century Fox / Via lejazzhot.tumblr.com
11.
Potatoes are actually 80% water and 20% solid.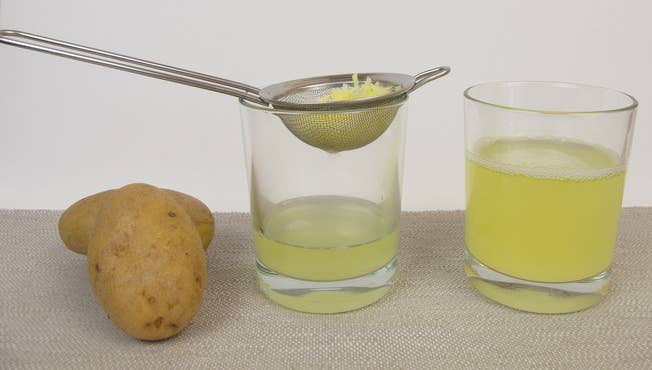 Heikerau / Getty Images
12.
Haribo green gummy bears aren't lime or green apple flavored, but

strawberry!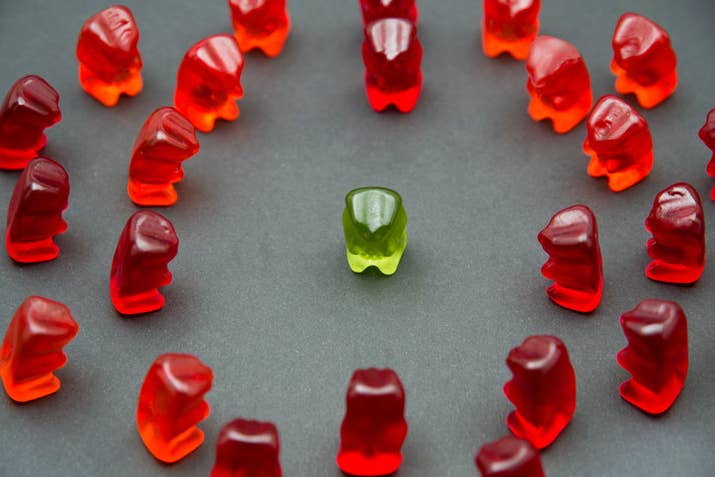 Fodor90 / Getty Images
13.
Humans share 60% of our DNA with bananas.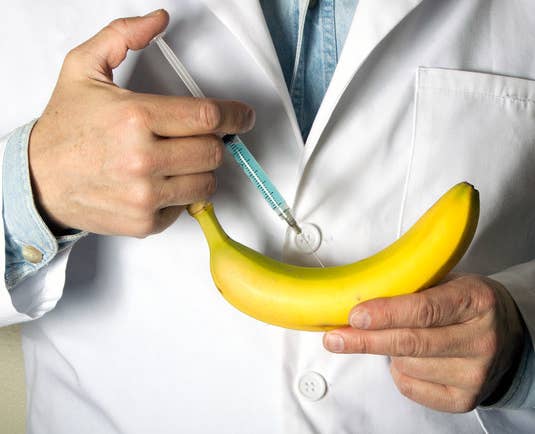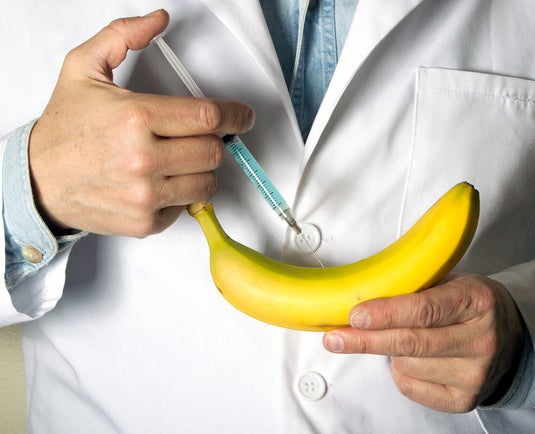 Shotbydave / Getty Images
14.
Shredded cheese has

cellulose, which is a wood product (aka sawdust) so that it doesn't stick together.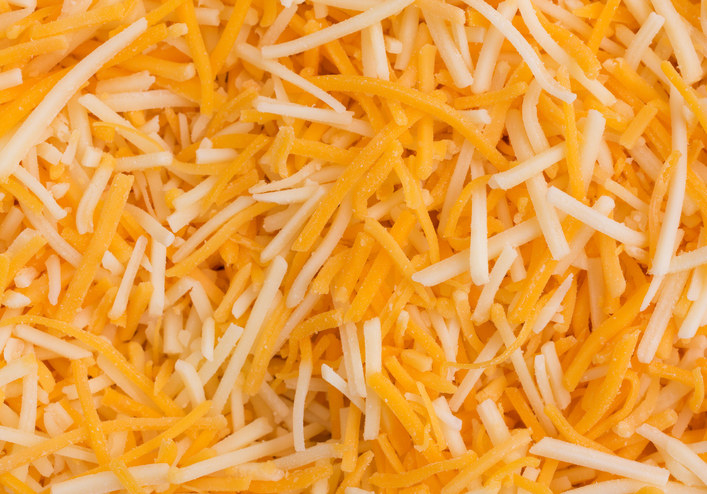 Bwfolsom / Getty Images
15.
Pineapple juice can help tenderize

meat (thank you, Food Wars!).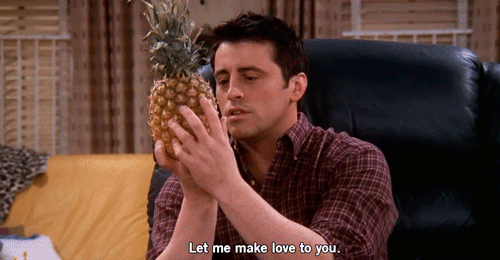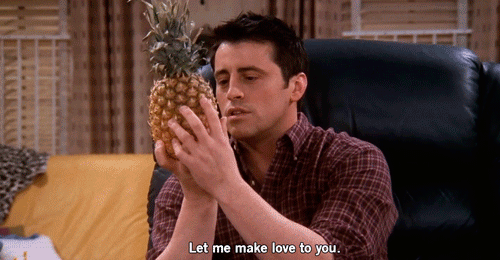 NBC
16.
Strawberries aren't

berries, but bananas are!
Mariuszblach / Getty Images
17.
There are two types of hot dog buns: regular and New England style.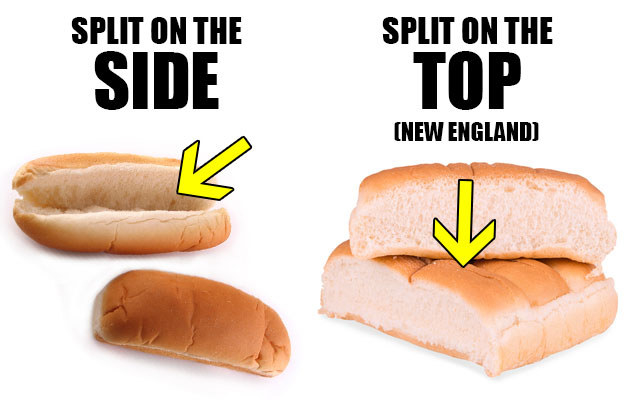 Crystal Ro / BuzzFeed / Getty
Real shocker for people from New England.
18.
Mangoes can get sunburned.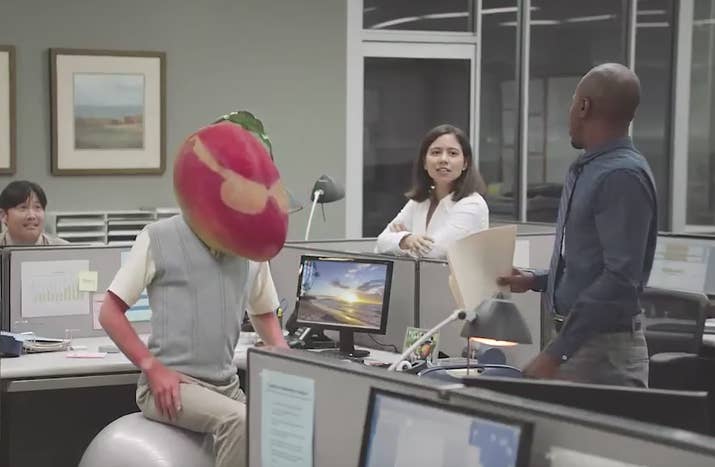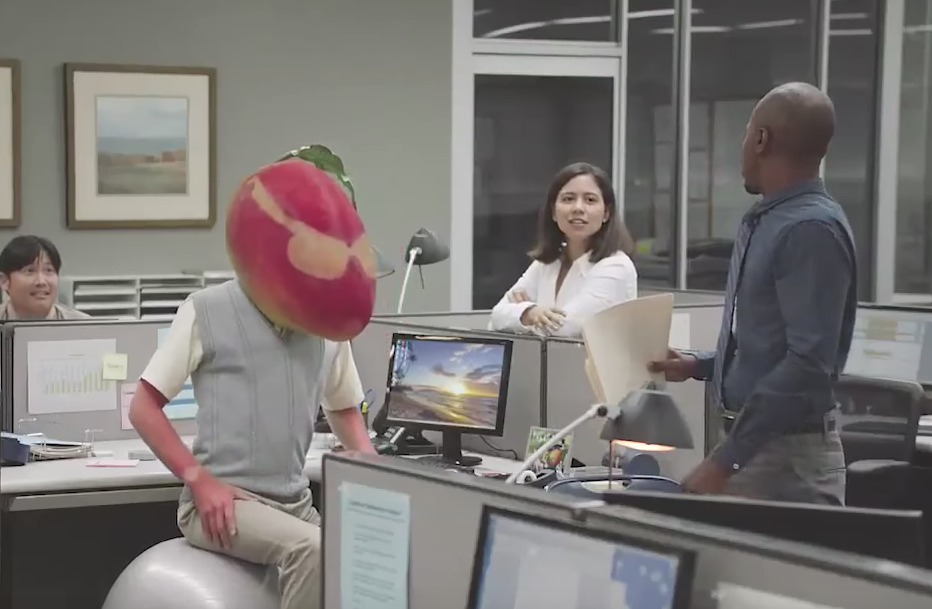 Dr Pepper Snapple Group / Via youtube.com
19.
Eating lollipops is just swallowing flavored saliva.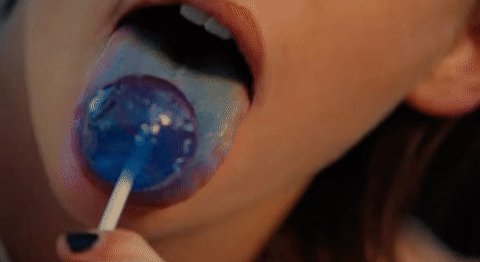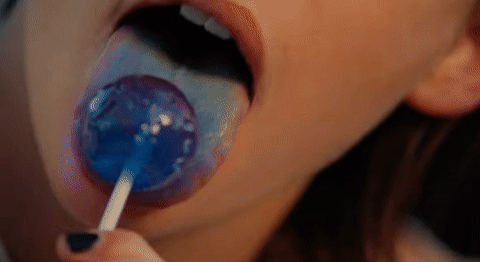 Polydor / Via youtube.com
20.
Apples have small traces of

cyanide in their seeds!!!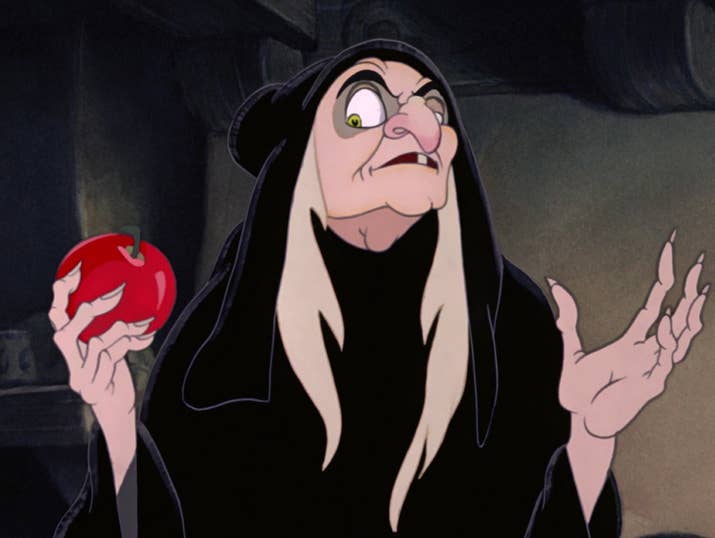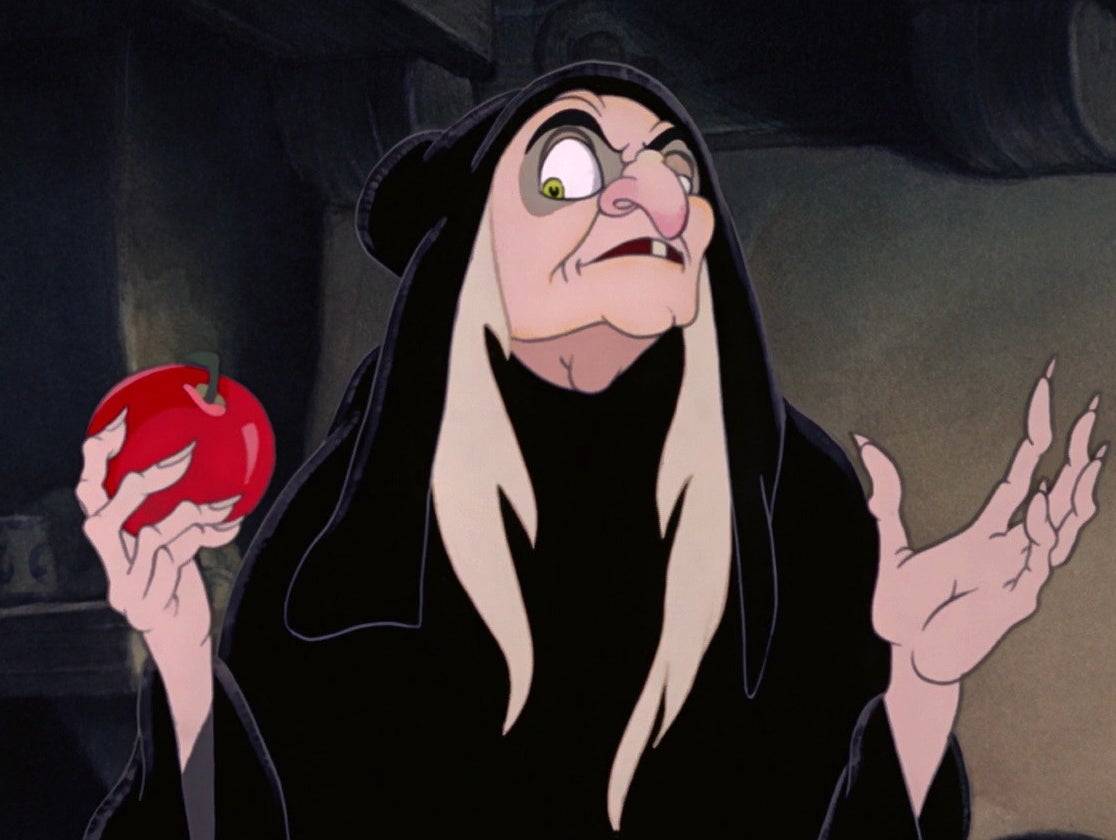 Disney / Via disneyscreencaps.com
21.
I recently found out that Fritos only have three ingredients: corn, corn oil, and salt?!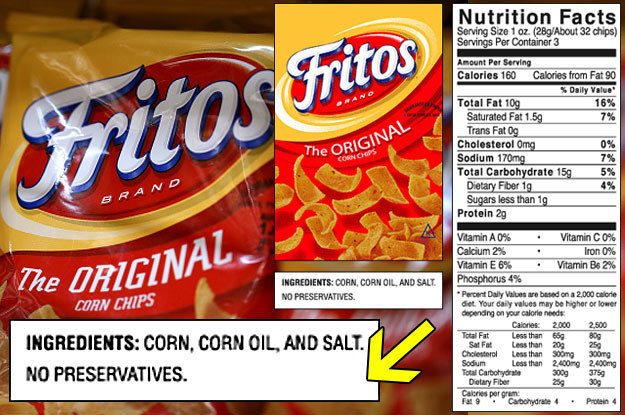 Crystal Ro / BuzzFeed / Getty / Frito-Lay, Inc. / Via fritolay.com
Mind blown.
22.
Almonds are a member of the peach family!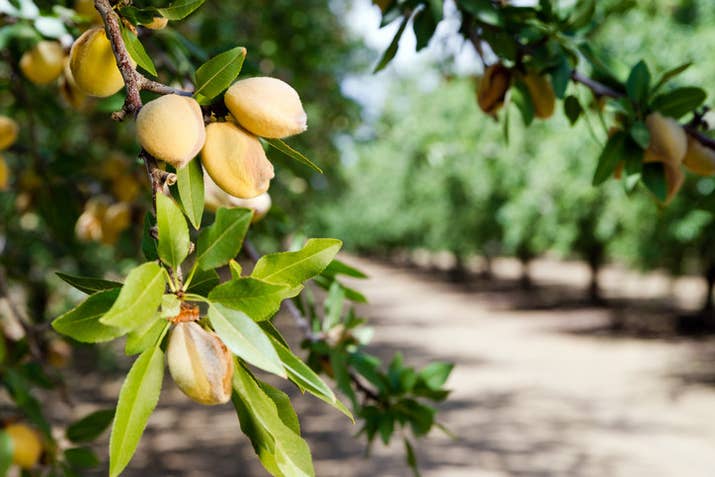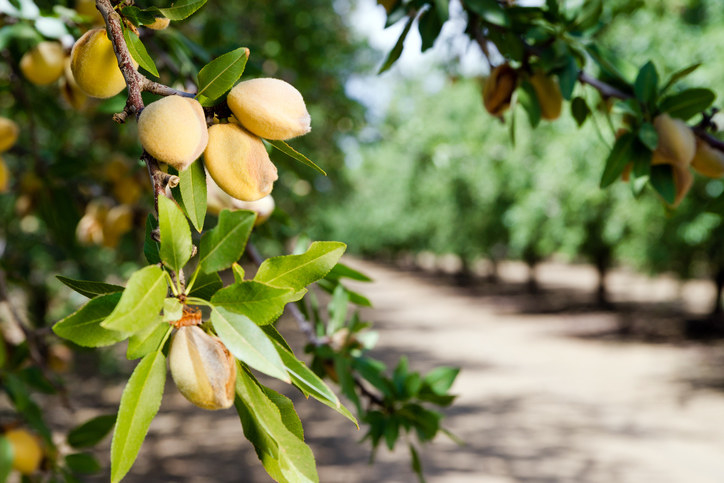 Chrisboswell / Getty Images
23.
Baby carrots

are just regular carrots that have been shaved down to the bite-size pieces we see bagged in stores.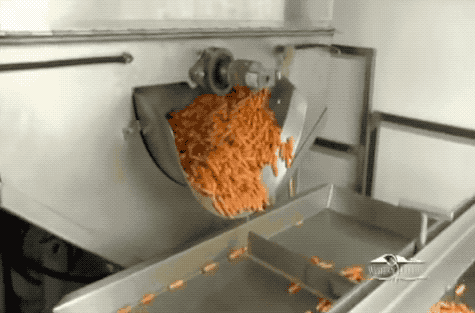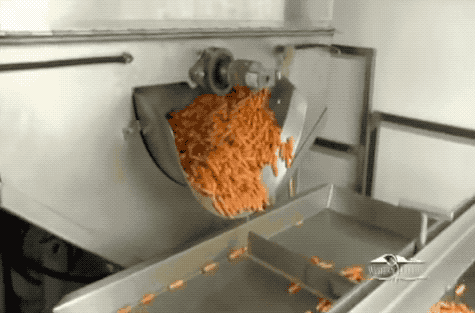 Producepedia.com / Via youtube.com
24.
Ice cream sometimes contains a form of seaweed

in it (as a thickening agent) called red algae.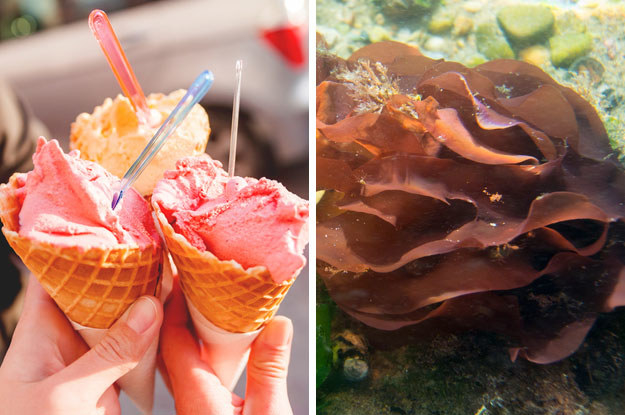 Aksenovko / indigojt / Getty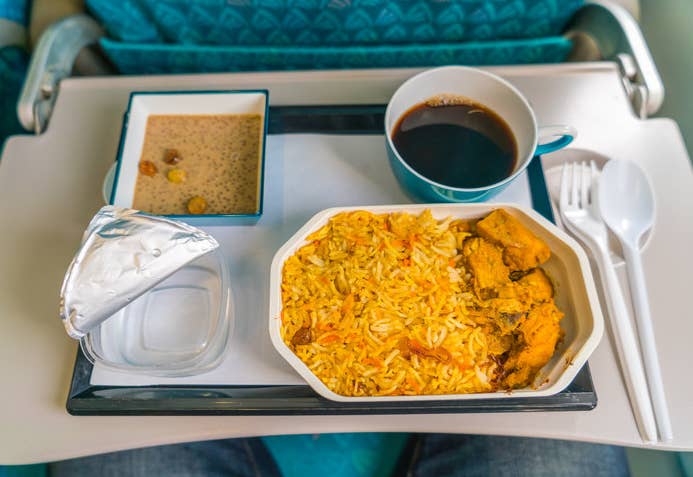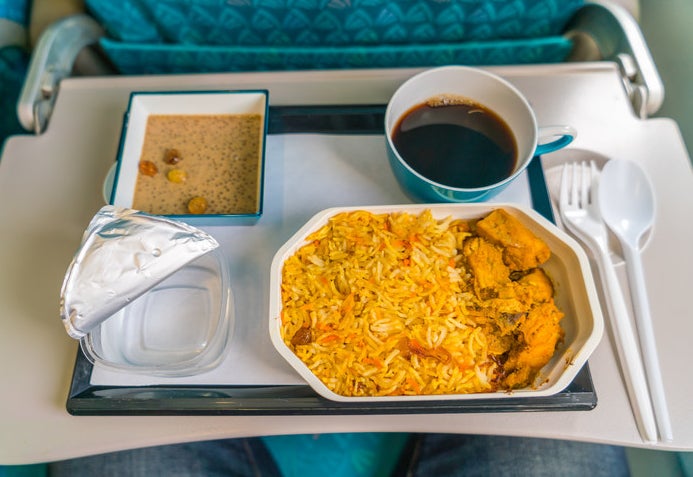 Jannoon028 / Getty Images
Tomato juice on an airplane = super sweet!
26.
An ear of

corn used to be way smaller than it currently is.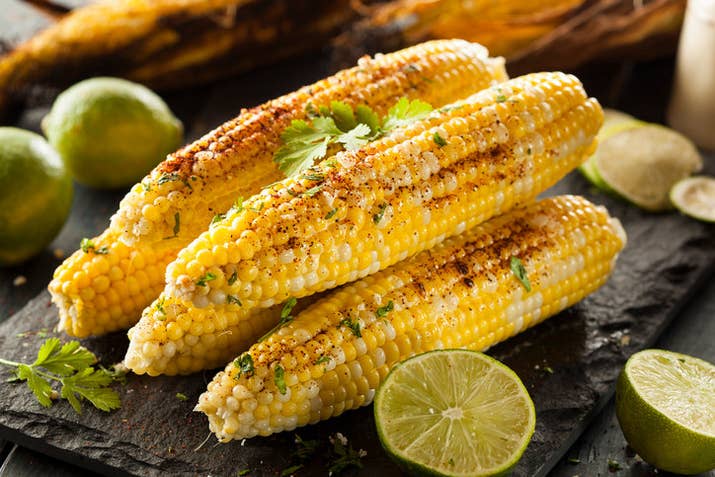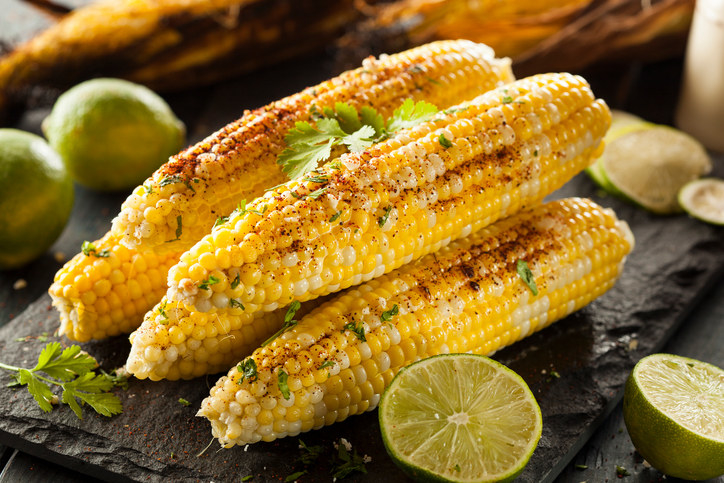 Bhofack2 / Getty Images
Like, it could fit in the palm of your hand.
27.
Hawaiian pizza was invented in...CANADA.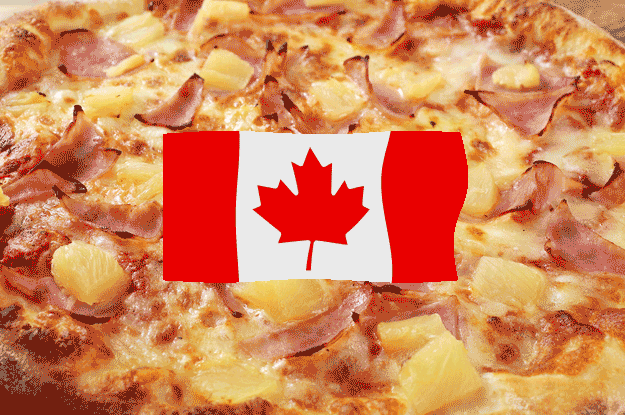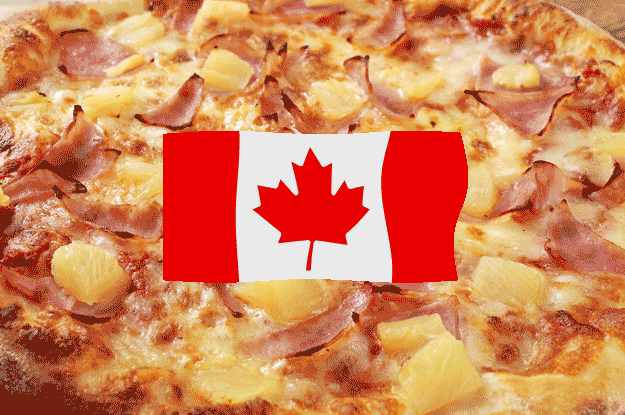 Crystal Ro / BuzzFeed / GANCINO / Getty
The Hawaiian pizza, that has sent the world into a craze about pineapples going on pizza, was invented in my little town, the town that literally nothing ever happens in — Chatham, Ontario.

Hannah
Want to know more about Hannah? Get their official bio, social pages & articles on Z-100!
Read more