Hannah's Headlines- 10/16/2017
If You Live In These Nine States, You'll Need A Passport For Domestic Flights In 2018
Planning any travel next year? Even if your not heading outside of the United States, residents of nine states with need to flash their passport at the top of 2018 for any commercial flight. Yes, whether international or domestic.
The Real ID Act of 2005 says state-issued IDs from these nine states fail to meet the minimum security standards of the federal government:
Kentucky
Maine
Minnesota
Missouri
Montana
Oklahoma
Pennsylvania
South Carolina
Washington
Residents of these states will no longer be allowed to board a plane with just a state issued driver's license as of January 22nd, 2018. To get past TSA security checkpoints, another form of identification will be required: passport, permanent resident card / green card or a military ID.
Source: Forbes
Did You Know There's a "Pumpkin Spice Tax"?
There are only two things in life that are certain: death and pumpkin spice taxes. Analysts are noting a growing trend among retailers who want to capitalize on the pumpkin spice trend. Products with the infamous pumpkin flavor are often marked higher than the same product without, which analysts are coining the "pumpkin tax." MagnifyMoney, a financial information site for consumers, compared prices of pumpkin spice products to non-gourded ones at various coffee shops, markets and retailers. They found that most pumpkin-infused products are marked up from 8-percent to up to 133-percent higher than their pumpkin-free counterparts.
Is it worth paying more for Pumpkin Spice products? How much more would you be willing to pay for say a pumpkin spice latte?
Link: http://www.nydailynews.com/life-style/eats/pumpkin-spice-tax-eating-wallet-article-1.3561165
NATIONAL BOSS'S DAY – NATIONAL LIQUEUR DAY – NATIONAL CAT DAY NATIONAL CLEAN YOUR VIRTUAL DESKTOP DAY
21 Halloween Costumes That Will Make You Say "WTF"
1.
"Pubescent Frog of Silent War"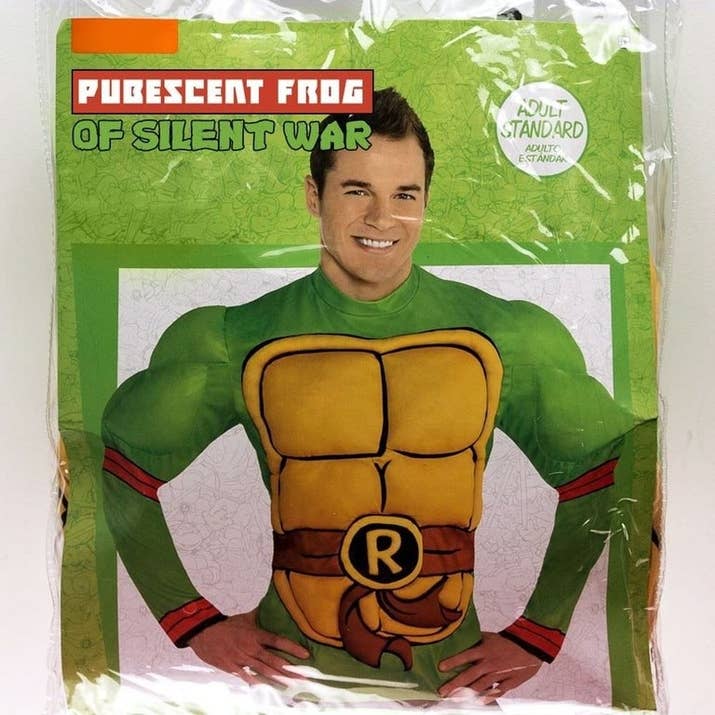 Everyone's favourite hero!
2.
"Sexy Harambe"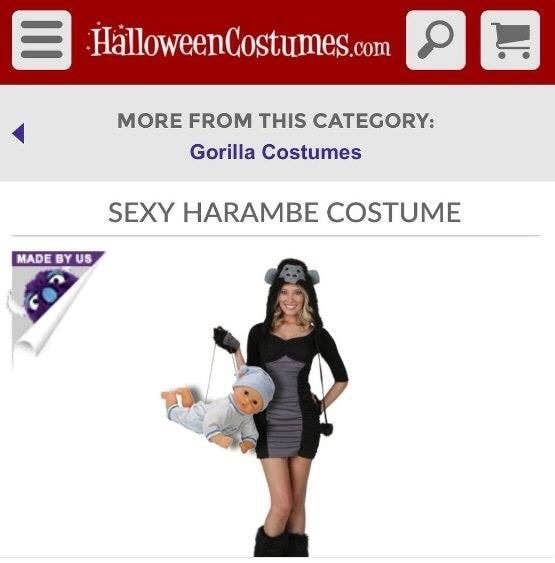 RIP.
3.
"Creepy Cloth"
*Shits self*
4.
"Sexy Mega Spice Box"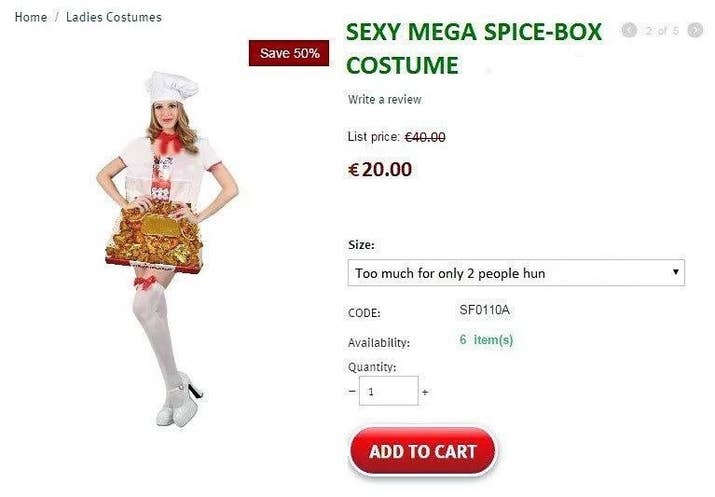 It is not clear if this comes with free doner meat and onion rings. Hopefully it does.
5.
"Mister Safety"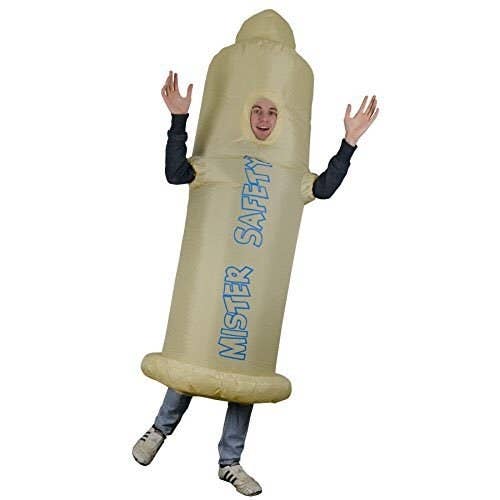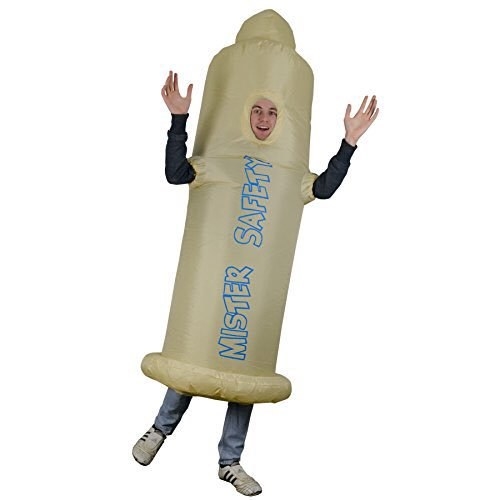 Teach people a valuable public health lesson this Halloween.
6.
"Sexy Potato"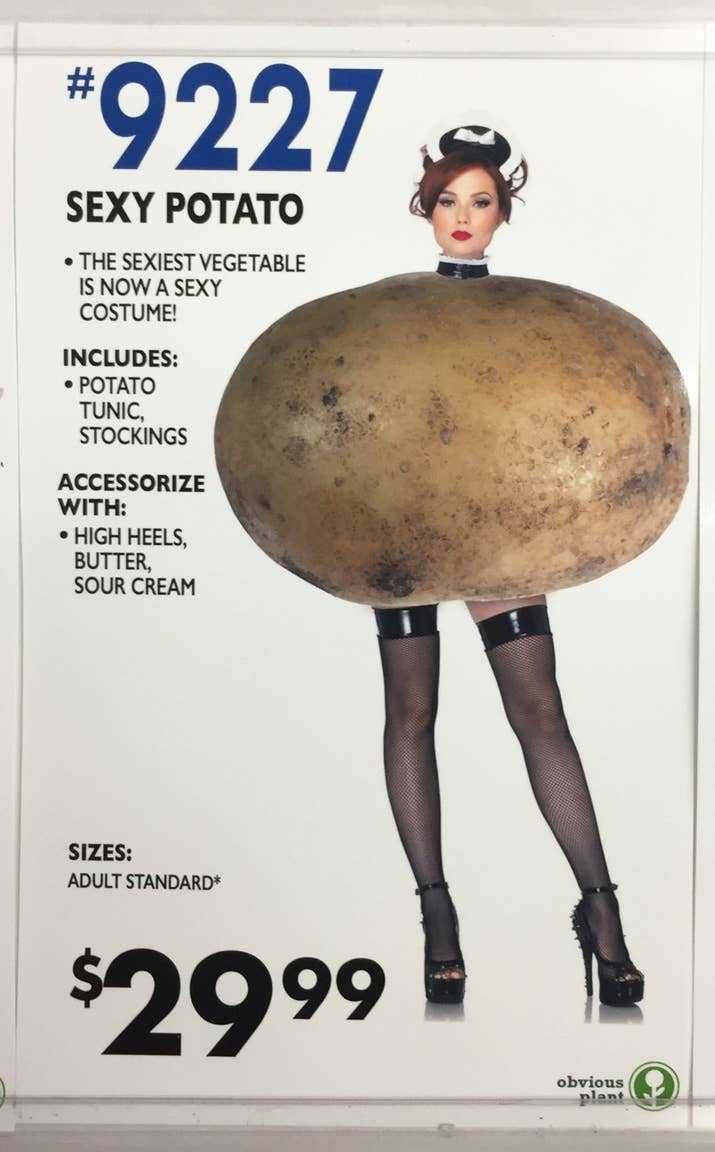 Finally, a costume that sums up how I feel when I forget to contour.
7.
"Sexy Subordinate"
Other rejected names included "Erotic Employee."
8.
"Energy Bill"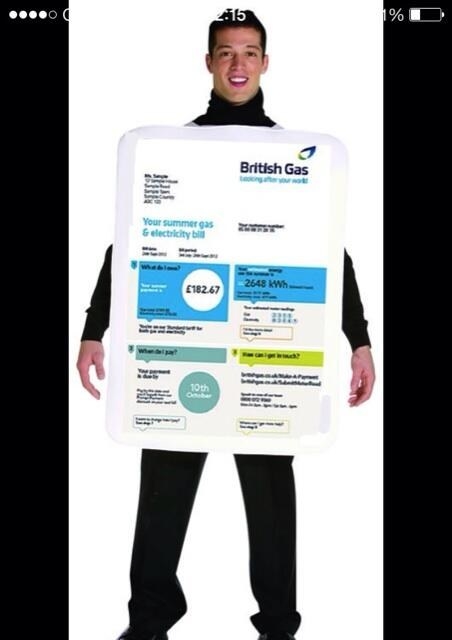 Because nothing is scarier than a £182.47 heating bill.
9.
"Sexy Ha1loween Whopper Green Poop"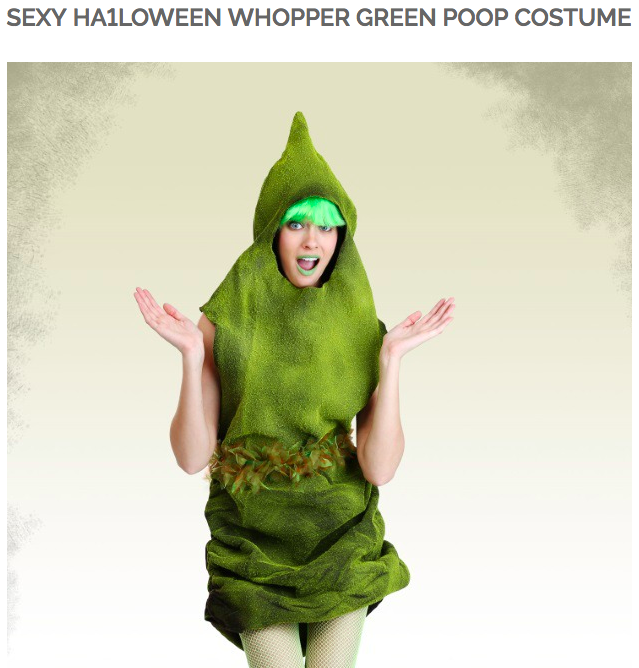 "So, how did you guys meet?" "Well, I was at a Halloween party dressed as a lump of green shit..."
10.
"Boy's Video Game Murderer"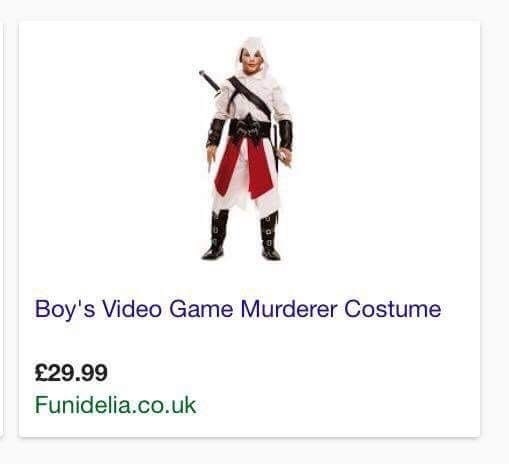 Do you want to look like someone who murders boys' video games? Now's your chance!
11.
"Hashtag"
#OMG #COSTUME #LOL #BANTS #ILOOKLIKEADOUCHE
12.
"Sexy Ebola Containment Suit"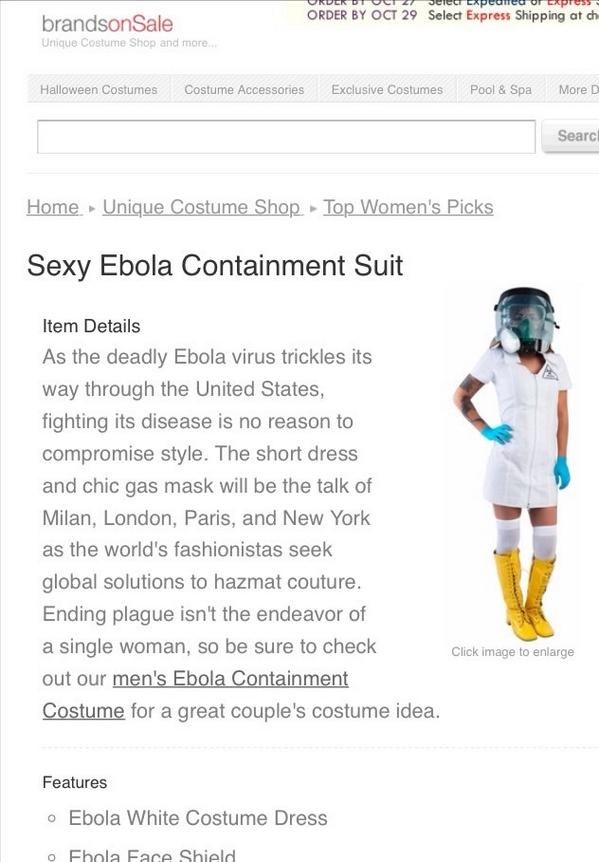 Because nothing gets people horny quite like a global, terrifying pandemic.
13.
"Smiley Poo"
"Mom, can I please be Iron Man for Halloween?" "No, you will be a turd."
14.
"Sexy Factory Worker"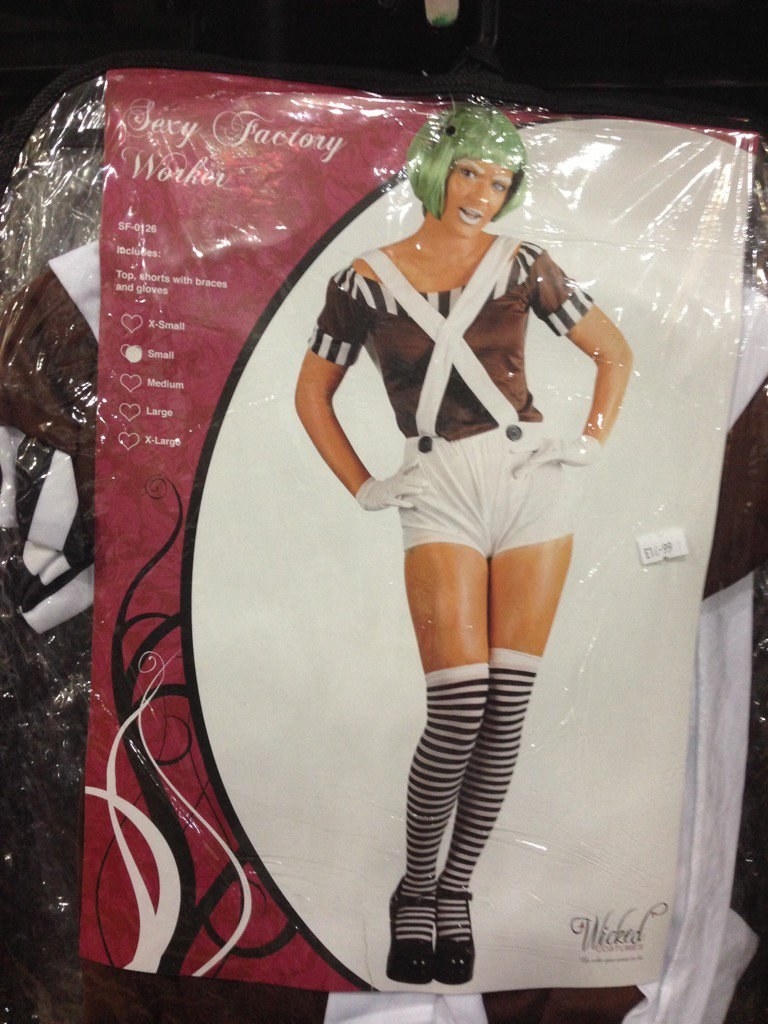 Warning: this clothing does not meet current chocolate factory health and safety requirements.
15.
"Night Time Romeo"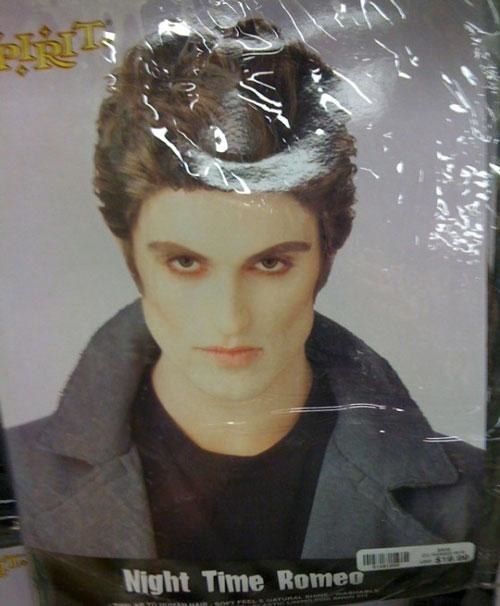 Night Time Romeo's nemesis is Day Time Romeo, champion of the sun.
16.
"Condescending Online Man"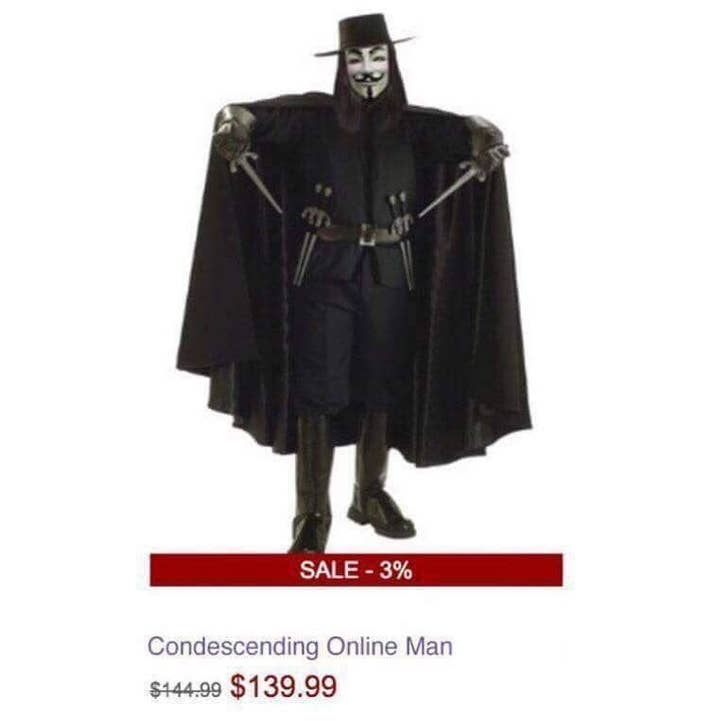 Every woman's ongoing, perpetual nightmare.
17.
"Kiss Ass"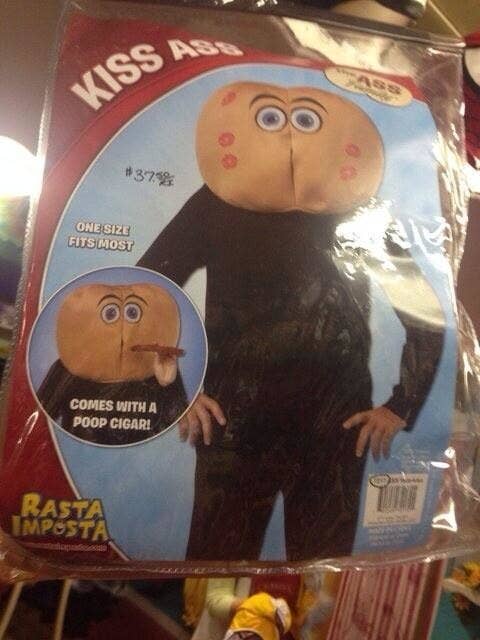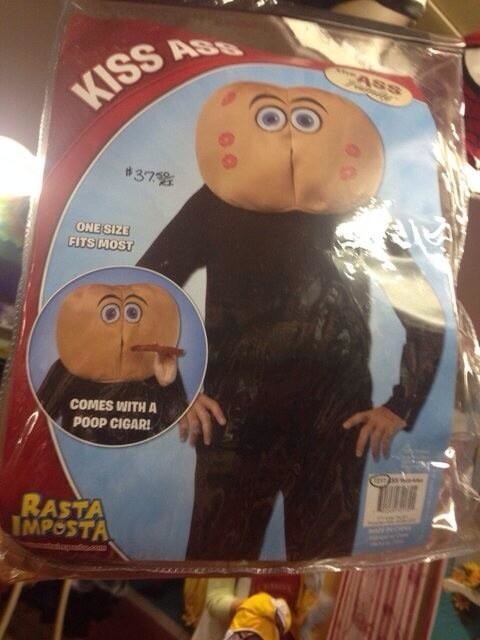 A free poop cigar?! I'm sold.
18.
"Lost Adult"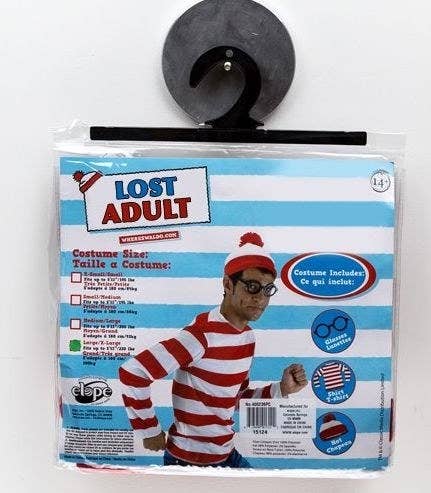 "This adult is definitely not named Wally. Move along."
19.
"Deceased Hero"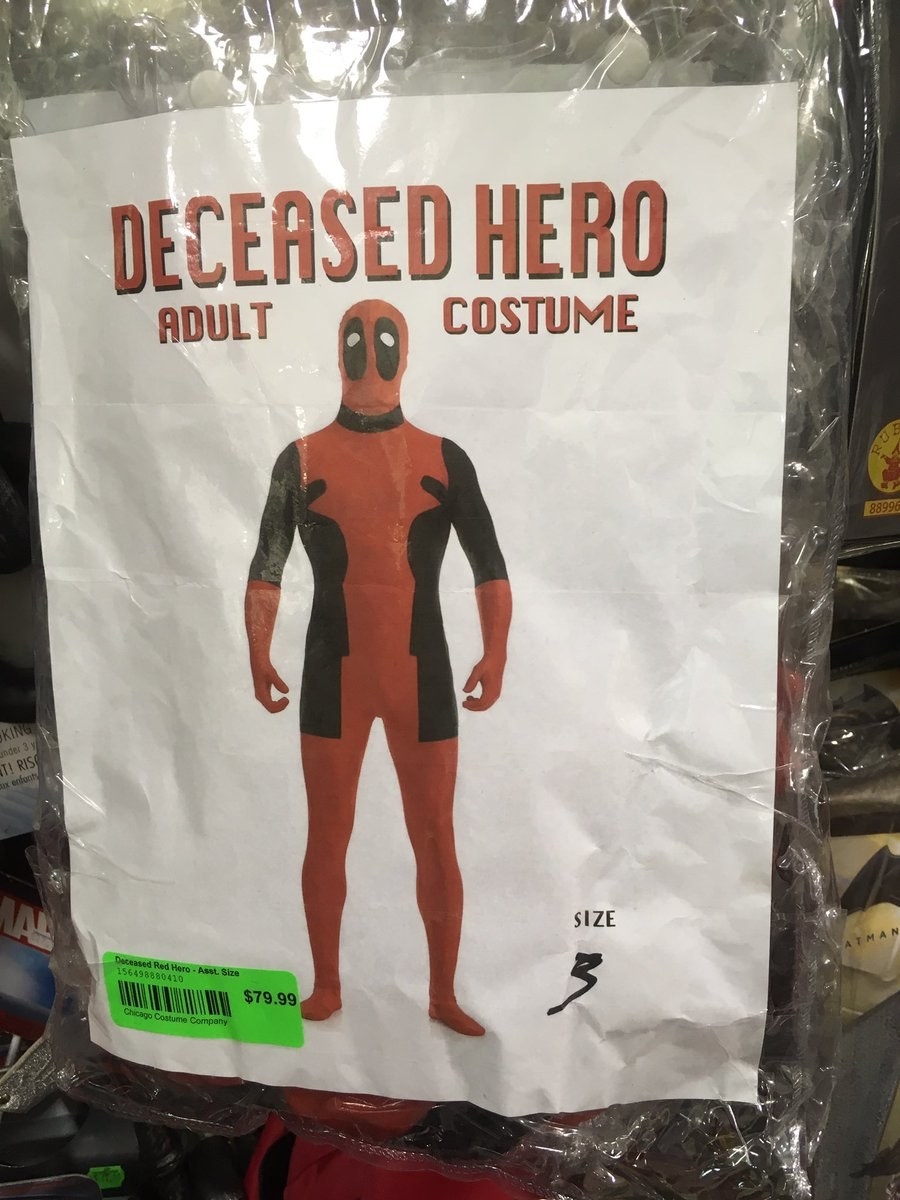 Just $80! What a bargain.
20.
"The Rice Is Strange"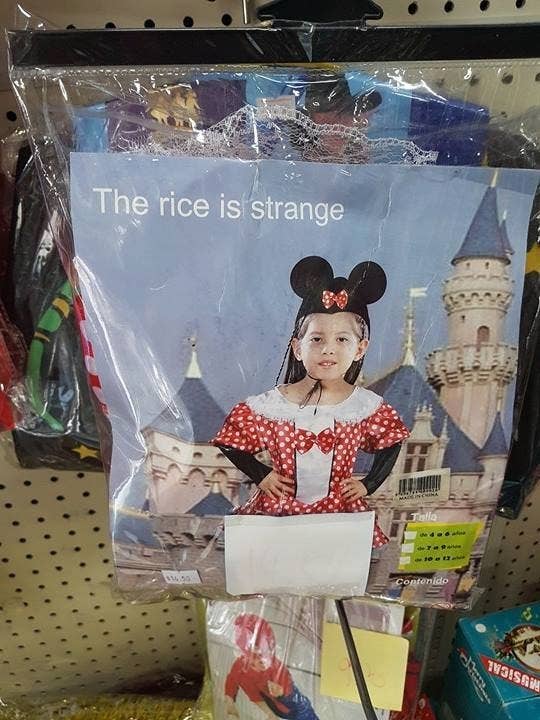 ???????
21.
And finally "Sexy Halloween Costume"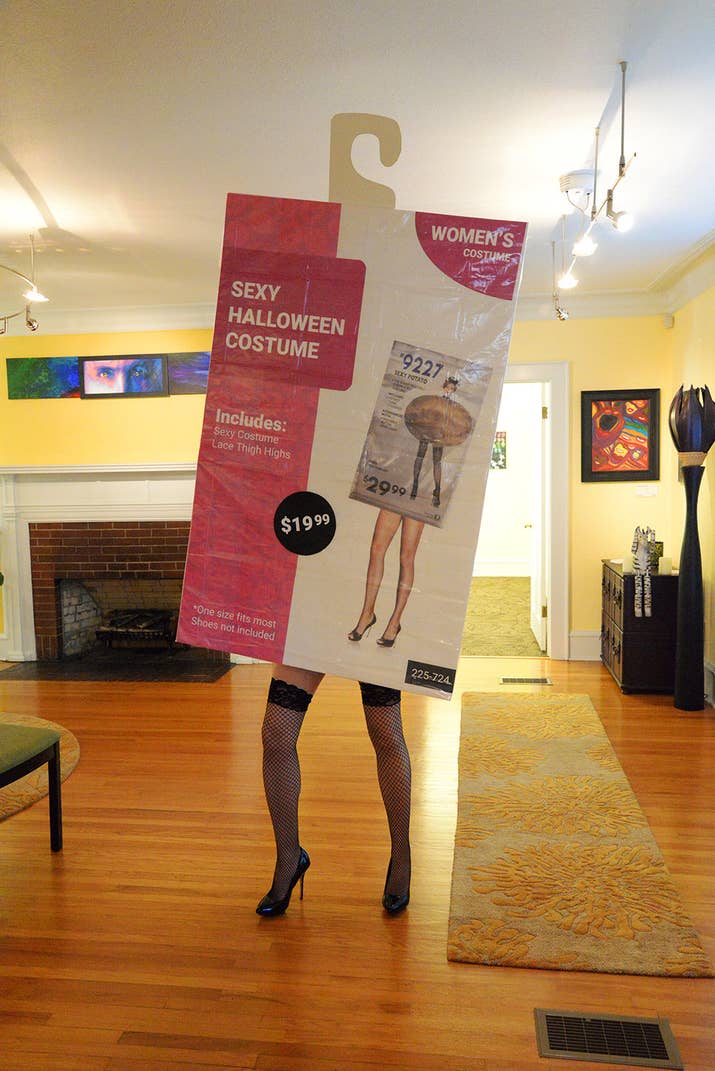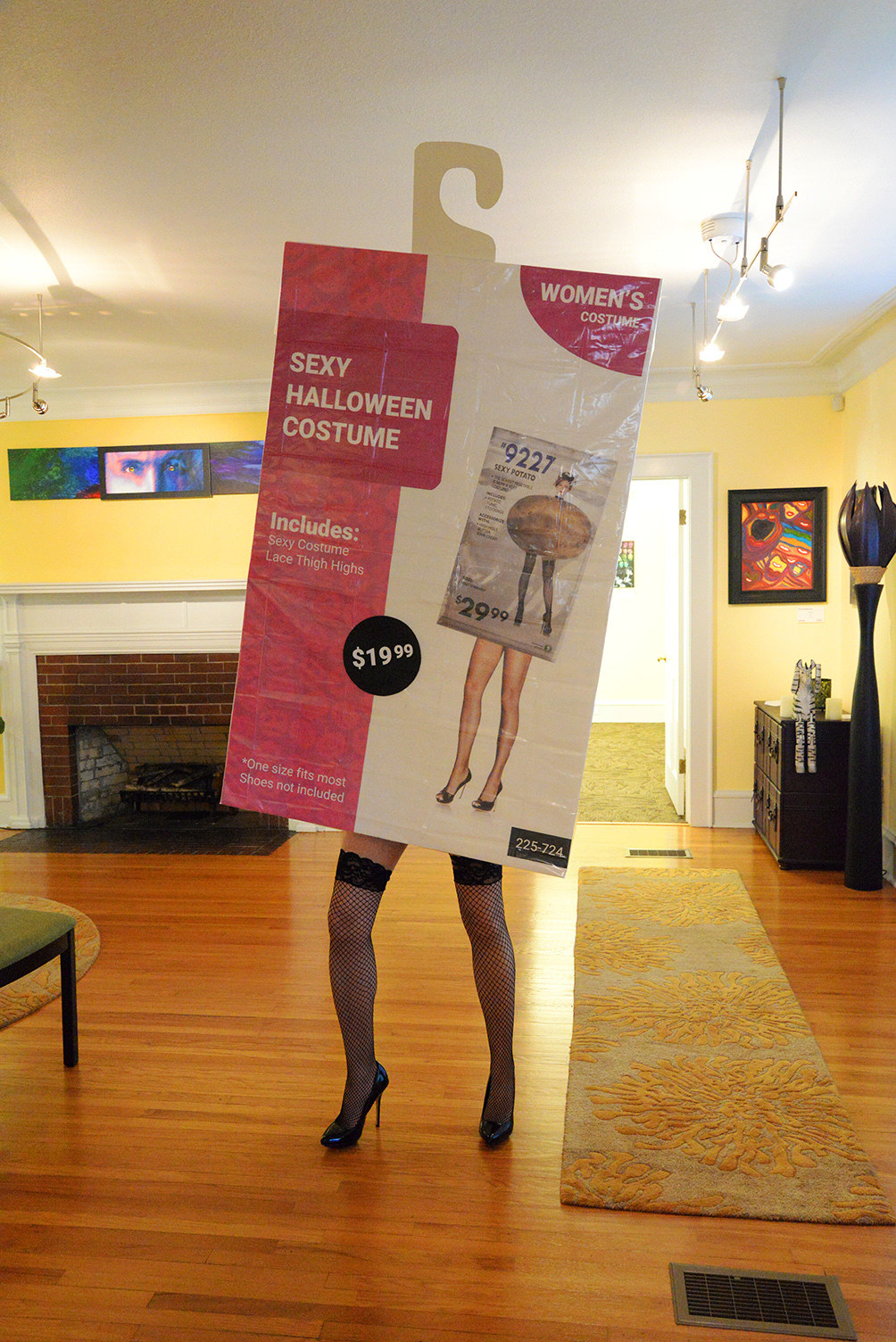 For people who just can't decide between "sexy Harambe" and "sexy Ebola nurse."
Man Lives In Woods To Get Away From Controlling Wife
A British man left home without telling a soul a decade ago after his wife started showing a controlling behavior.
Malcolm Applegate slept in the woods next to a community center for the elderly and worked as a gardener. He eventually moved into a homeless shelter on the south side of London.
Applegate has since made contact with his sister for the first time in ten years. She thought he was dead. Applegate says he spends his time doing odd jobs and raising money for charity. No word on Applegate's wife.
Of his new lifestyle, the wanderer says "I have a lovely room, I am able to work and I can still lead an active social life – I love it here – my life is officially back on track."Source: Sun
Research Shows Hair Dye Could Raise Risk Of Breast Cancer
In research no one wants to hear, a new study finds that women who dye their hair frequently could be at higher risk for developing breast cancer. Professor Kefah Mokbel, a breast cancer surgeon in London, analyzed studies which looked for a link between breast cancer and hair color and found a 14% increase of the disease in women who color their hair.
"Although further work is required to confirm our results, our findings suggest that exposure to hair dyes may contribute to breast cancer risk," the study concludes. To lower the risk, Mokbel suggests cutting back to coloring hair only up to five times a year, and using natural products to color it.
This isn't great news for those of us who aren't walking around with the color hair mother nature gave us. Women who dash to the salon every four to six weeks to keep those roots touched-up won't want to have to give up those lovely locks in order to avoid an increased risk of breast cancer, but this latest study isn't the only one that's come to this conclusion.
In a different study from Finland researchers also found that women who use hair dye were more likely to develop breast cancer, but they didn't determine if the products were the direct cause of the disease. "It might be, for example, that women who use hair dyes also use other cosmetics more than women who report never using hair dyes," study authors explain.
So maybe it's time we start looking into those natural hair dyes, because looking good is not worth it if it's costing you your health. Or we could always go with our natural hair color … but who wants to do that?
Source: New York Post
Instagram Trend: Chinning
We all love a cute selfies, but there's a way to take that to the next level – and make these snaps about loving YOU – exactly as you are. So how can you do that without good natural lighting? Try 'chinning.'
Meet Michelle Liu. She's got a popular Instagram account that shows her traveling around the world and taking photos of herself from below – exposing an unflattering double chin.
That's "chinning," and it's supposed to break up all the beautiful selfies we see plastered all over our 'grams. She travels literally everywhere with some selfie favorites of mine being at the London Eye and Boston Common. It's a pretty funny set of photos, and her thousands of followers tend to agree. Check her out @chinventures!
Source: Metro

Hannah
Want to know more about Hannah? Get their official bio, social pages & articles on Z-100!
Read more