14 MIDWEST RESTAURANT CHAINS THE ENTIRE COUNTRY NEEDS
It's no surprise that the region of the country that spawned White Castle, Wendy's, McDonald's, and countless other chains that have changed the face of American eating has even more in the tank when it comes to calorie-laden restaurant concepts. Yet somehow, many states still haven't demanded a location (or locations!) of the fine establishments presented below. Baffling.
A note about our selections: We tried to keep this list to chains that exist almost exclusively in the Midwest, allowing for stray outlier locations in states like Arizona and Florida that are packed with hungry, cold-averse Midwest transplants. We have nothing but love for the likes of Culver's and Steak 'n Shake, but they've achieved a national reach at this point, even if they aren't quite everywhere just yet. On to the food!
Where they are: Flint, Michigan and the surrounding areasWhy you need them: Philadelphia readers, take a deep breath, because we're about to go there: Big John's makes perhaps the best steak & onion sandwich of any chain anywhere. It's not a cheesesteak, mind you. It's more like a cheesesteak's less boastful cousin, with perfectly seasoned and freshly sliced rib-eye grilled up with onions on a flat-top, served on a seeded Italian roll, and held together by white American cheese. And while they also do wonderful things with cold cuts on subs, the namesake's the way to go here, and it will forever have you questioning the sanctity of Brotherly Love.What to get: The super steak & cheese, which is the same as the regular steak & cheese, but with more meat. A lot more. Get it with a side of tangy red sauce. And get a bottle to go.
Where they are: The greater Detroit metro areaWhy you need them: You've probably noticed people freaking out about Detroit-style pizza lately. Well, Buddy's more or less invented that square, saucy, charred cheese-cornered bastard. They've been doing it better than everyone else since 1949. What started as a gimmicky use of old industrial pans became the Midwestern answer to Sicilian pies, and even as Buddy's expanded, it's never lost its sense of place in Detroit's landscape. It just spread the love. When it comes to that "made in Detroit" stamp of approval, Buddy's is the gold standard. There are great imitators, but there's only one (well, about 20, since it's now a chain) Buddy's, and the world would be a better place if it spread out to show the kids how it's done. What to get: The Detroiter, a mighty square that will forever change the way you view a "simple" pepperoni pizza.
Where they are: Wisconsin and (go figure) a couple in ArizonaWhy you need them: Cousins actually has (shudder) East Coast roots, as a couple of Jersey transplants founded it in 1972, feeling there was an absence of sub shops in the style of there soon-to-be Springsteen-loving homeland. They're now a Wisconsin institution, because a fantastic sandwich is a fantastic sandwich no matter where you live, and when you combine the grand Jersey sub tradition with the undeniable power of Wisconsin cheeses and meats, you're on track for a fantastic sandwich. The bread that they bake daily doesn't hurt, either.What to get: A cheesesteak with a side of cheese curds, because you can only score that combo so many places.
Where they are: Indiana, Iowa, Michigan, Minnesota, North Dakota, South Dakota, Texas, and ColoradoWhy you need them: The Midwest loves its sandwiches! Erbert & Gerbert's has become a staple for many institutions of higher learning since first opening in Eau Claire, Wisconsin in 1987 -- and as you can see from their presence in Texas and Arizona, they're starting to parlay their sandwich prowess into an even wider footprint. Their signature move here is scooping out the soft middle (or "guts") of the fresh-baked bread to attain a more optimal bread-to-filling ratio. But lest you worry about being denied the carbs you rightfully paid for; they give you the guts on top of your sandwich, and said guts play quite nicely with their excellent soups.What to get: The Spartan, a chicken-bacon-Cheddar number with Peppadew mustard and Hellmann's, plus a side of broccoli Cheddar soup.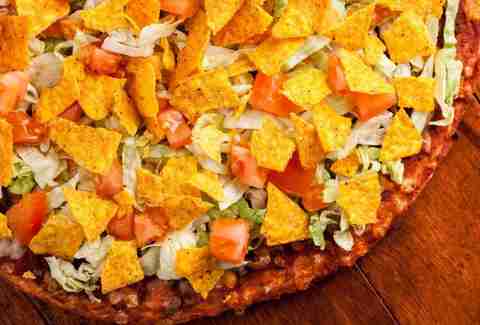 Where they are: Illinois, Iowa, Minnesota, Missouri, North Dakota, and Wisconsin. OH! And Arizona, which seems to be starting a clandestine campaign to be an honorary Midwestern state.Why you need them:What, do you hate happiness? It's hard to definitively vet the claim that Happy Joe's, which first opened in Davenport, Iowa in 1972, truly invented the taco pizza. But it's undeniably a fixture of childhood for residents of the quad cities and beyond -- because why settle for just pizza when you can have pizza covered with a liberal helping of crushed taco chips and just-spicy-enough taco sauce? Throw in video games and ice cream, and you have the stuff birthday party dreams are made of.What to get: The aforementioned Taco Joe, and a five-spoon sundae for the table. Or yourself.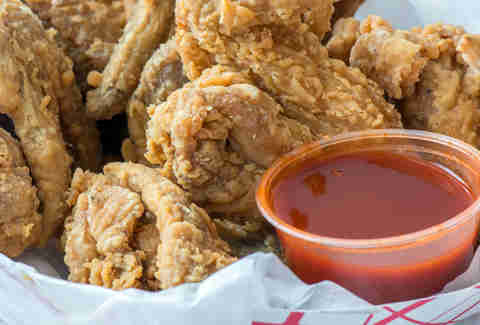 Where they are: In and around Chicago, plus a few locations in IowaWhy you need them: Because when it's right, the chicken at Harold's is positively transcendent. The quality is known to vary a bit from franchise to franchise in Chicago circles, but truth be told Harold's Chicken on a bad day still beats most other places on its best day. Get yourself a tub of mild sauce (a sort of thin BBQ/hot sauce hybrid) and go to town.What to get: The chicken dinner of your choosing (who are we to dictate your white/dark preference?) which comes with fries, slaw, and soon-to-be-grease-soaked white bread. And don't forget the mild sauce.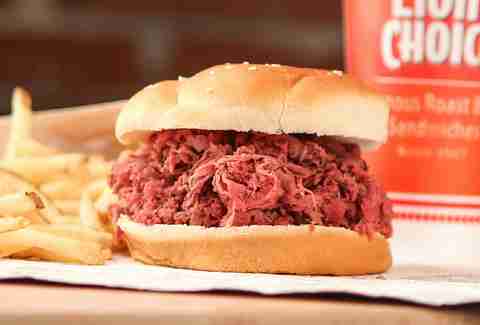 Where they are: MissouriWhy you need them: The roast beef here is simply a step above what you'd find at other establishments who like to think they specialize in paper-thin slices of carefully cooked bovine. It's cooked to medium rare and layered onto a buttery toasted bun with some of their house seasoning, and it really doesn't need any help beyond that. Of course, this being Missouri, if you DO want to go beyond that, the frozen custard game here is also on-point. There's a reason they've been at it for half a century.What to get: An original roast beef with fries and a chocolate-dipped frozen custard cone.
Where they are: Mainly Iowa, with a handful of locations scattered among Illinois, Minnesota, Missouri and OhioWhy you need them: Maid-Rite's signature loose-meat sandwich might not look like much -- it either looks like a hamburger that fell apart or a Sloppy Joe that forgot to get dressed (the sauce is clothing, in this metaphor). But damn, when you bite into one, it's a thing of simplistic beauty on a warm bun. Though, that doesn't mean you shouldn't amp it up with some cheese and toppings. You'll also find other Iowa diner staples here like breaded pork tenderloin done properly -- which is fitting since they've been in the diner game since 1926.What to get: The Jalapeño-Rite with Cheddar and chili cheese fries.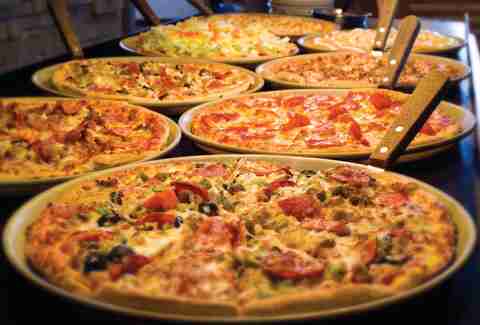 Where they are: Mainly Iowa, with additional locations throughout most of the Midwest and into Colorado, Montana and WyomingWhy you need them: Two words: Pizza Buffet. Sure, pizza ranch didn't invent the concept of providing pizza in a buffet setting, but they arguably perfected it -- and they'll happily (and fairly quickly) whip up custom orders if you don't see your preferred pizza craving in the lineup. Did we mention that this buffet also includes some seriously good fried chicken? And a rather robust salad bar so that you might convince yourself that this whole ritual contains some semblance of healthfulness? Yep, it's all there.What to get: The buffet, duh.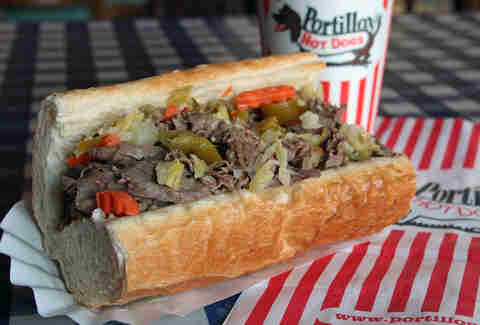 Where they are: Primarily the Chicago area, with locations in Indiana, Wisconsin and Minnesota, and a few outliers in Arizona, Florida, and California.Why you need them: Portillo's feels a little bit like a Chicago street food Disneyland, with its cavernous franchises covered in assorted memorability and bric-a-brac for you to admire as you navigate the inevitable (though fast moving!) line. But the fact of the matter is no one else delivers outstanding Chicago-style hot dogs and Italian beefwith the consistency and scale of Portillo's -- their sign can be like a beacon in far-flung suburbs for hungry travelers contemplating a lesser chain option. Oh, and their chocolate cake is the stuff of legend, and the legend gets even better when it's ground up into a milkshake.What to get: One hot dog with everything, one Italian beef dipped with hot peppers (aka giardiniera), and a cake shake.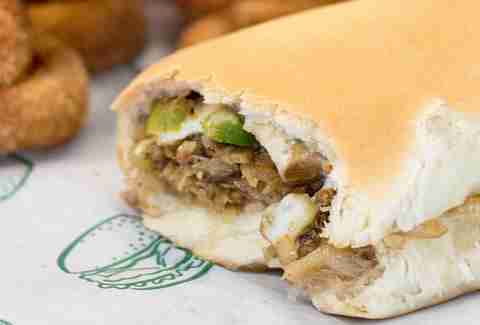 Where they are: Nebraska, Iowa, Kansas and ColoradoWhy you need them: Well, if you've read this far and the notion of eating a bigger, better hot pocket with German/Russian origins doesn't intrigue you, we've wildly misjudged our audience! Truth be told the Hot Pocket comparison does a disservice to the soft bread exterior that contains the amalgam of ground meat, cabbage, and toppings that make up a Runza. Really, we should refer to Hot Pockets as small wannabe Runzas. But that's not the point. The point is you should try a Runza! And if you're rigidly unadventurous and decide to opt for like, a burger, you'll still find the food to be tasty, but you will have missed an exciting opportunity.What to get: A cheese Runza and frings (that's half fries, half onion rings) with a side of French onion dip.
Where they are: Illinois and IndianaWhy you need them: The "smashed" school of burger prep is very much in vogue right now, what with Shake Shack popping up all over the country and Steak 'n Shake gradually populating a wider and wider swath of the country. But there's an undeniable charm to smaller regional operations like Schoop's, which primarily resides in a fairly narrow swath of northeastern Illinois and northwest Indiana. They get that glorious crust on a burger patty as well as anyone, and they let you enjoy it in a straight outta the '50s atmosphere that makes sense given the fact that the first one opened in 1948.What to get: A double cheeseburger, onion rings, and a Green River float.
Where they are: Ohio, Indiana, Kentucky, and FloridaWhy you need them: It's become fashionable in recent years to mock the cinnamon-scented glory of Cincinnati-style chili, but that just comes from a lack of understanding and appreciation for the genre, and for the undeniable joy that comes with a late-night five-way -- that's a heaping mound of spaghetti covered in chili, a mountain of shredded cheese, beans, and onions. It pretty much disqualifies your participation in any other kind of five-way (or any other numbered "way") for the rest of the evening, and probably the rest of the following day. But you'll stand by your decision.What to get: A five-way, and a chili cheese Coney on the side, because why not.
Where they are: Mid-Michigan, with three locations in FloridaWhy you need them: Operating at the unique confluence of Midwestern comfort food and Mediterranean cuisine that Michigan does so well, YaYa's chicken noodle soup has joined the ranks of Vernor's as the go-to cure for Michiganders with a cold for decades. It's also the purveyor of impossibly delicious flame-broiled chicken, which you can watch sizzle as you order. That bird is equally delicious served on-bone with mac & cheese as it is chilled and stuffed into a pita. Such is the power of YaYa's that it's even opened a few stores in Florida, the state where Michigan residents flee to when long winters take a toll. Never underestimate old people's love of and loyalty to good soup.What to get: A half chicken with pita, honey butter, mashed potatoes, and mac & cheese.
Magic Mushrooms May Help Control Depression
A new study says so-called magic mushrooms might be an effective treatment for depression.
British researchers tested the chemical in magic mushrooms on 19 severely depressed patients. All reported immediate improvement in their depression and almost half said they still felt benefits more than a month later. Researchers believe the main chemical in the fungi, Psilocybin, helps change the way networks of nerves communicate in the brain. That might disrupt negative thought patterns, in effect resetting or rebooting the brain.
The study is reported in the online British medical journal "NHS Choices." In it, the researchers note that larger studies are needed to verify their findings. Source: Live Science

Hannah
Want to know more about Hannah? Get their official bio, social pages & articles on Z-100!
Read more