22 Bizarre Alcohol Combinations That Actually Taste Amazing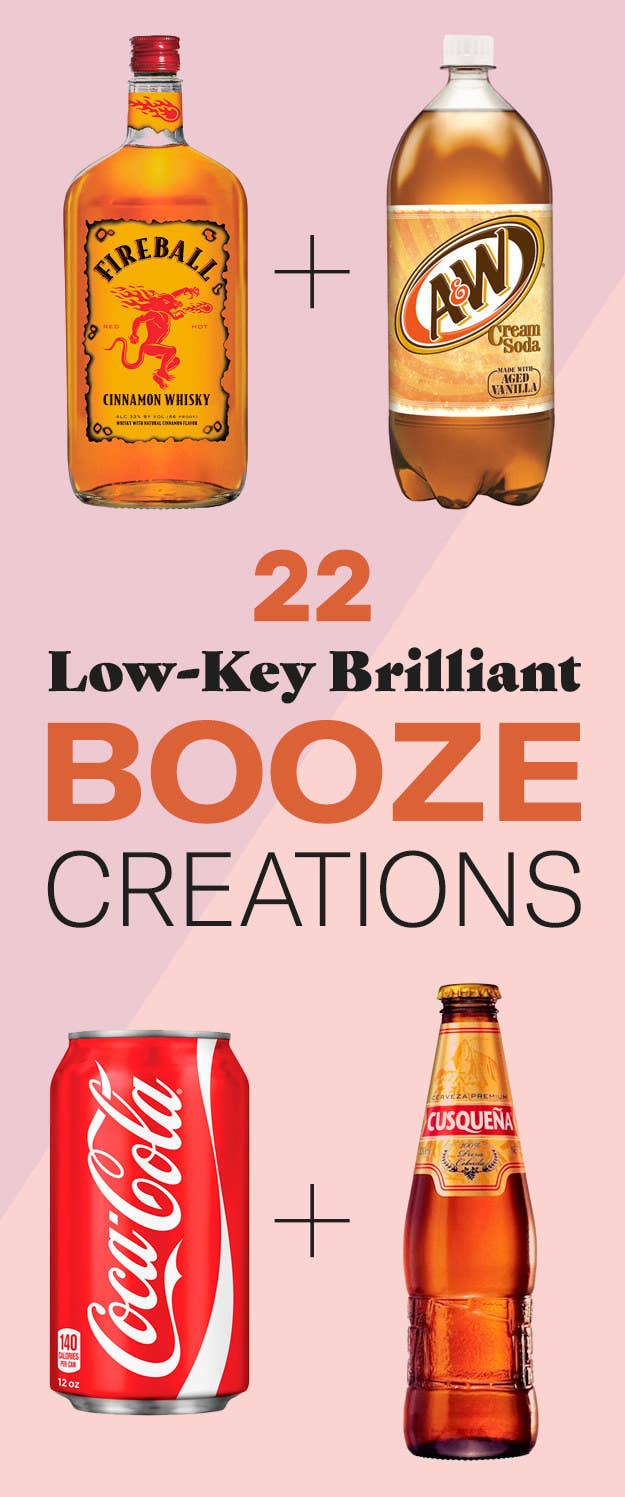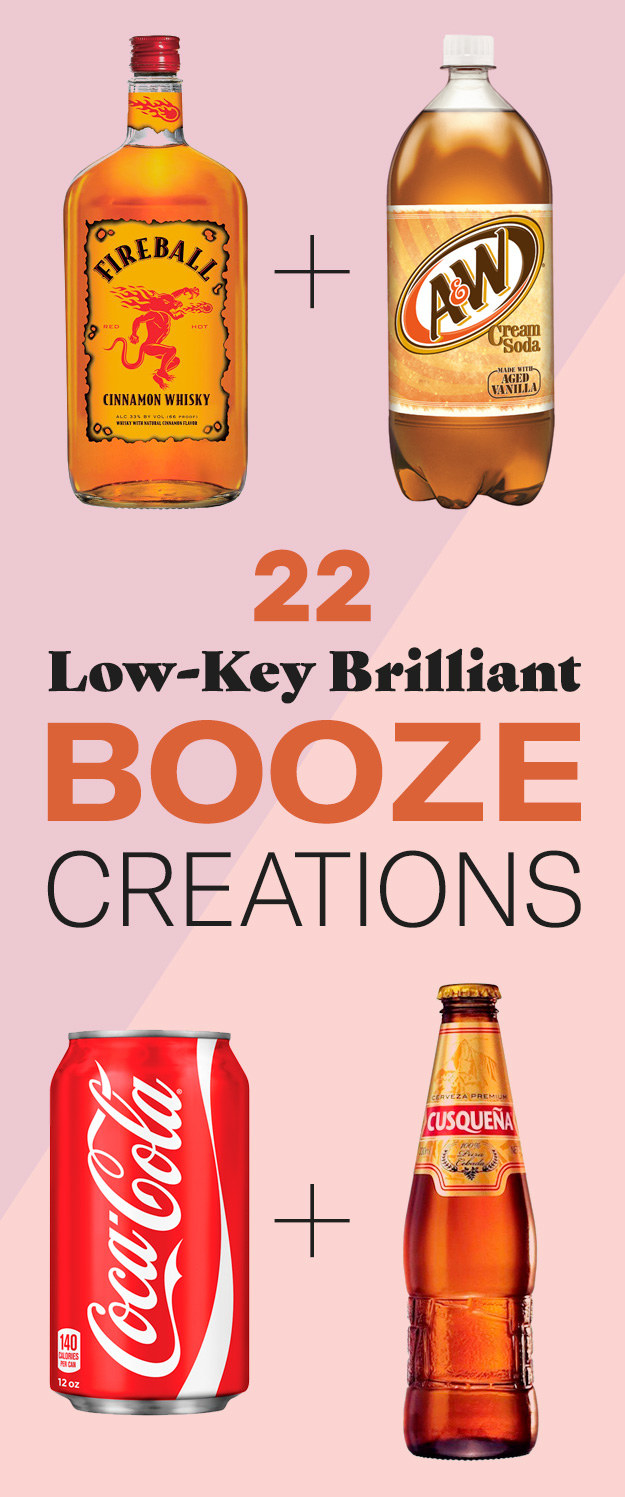 Zoë Burnett / BuzzFeed
We asked

the BuzzFeed Community

to send us their most shamelessly brilliant booze creations. Here are their tried-and-true ideas:
1.
Whipped cream vodka + root beer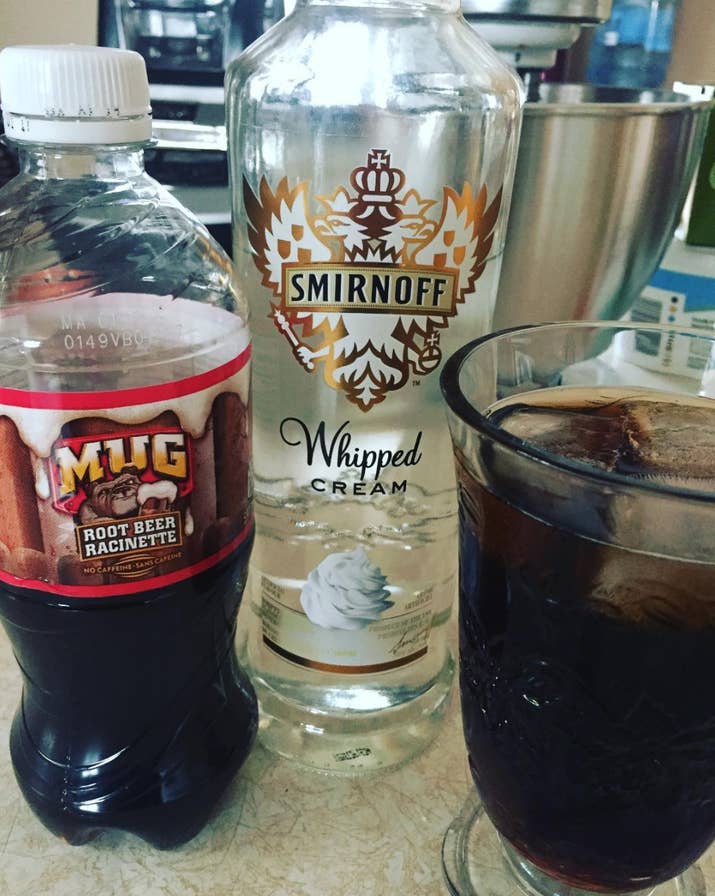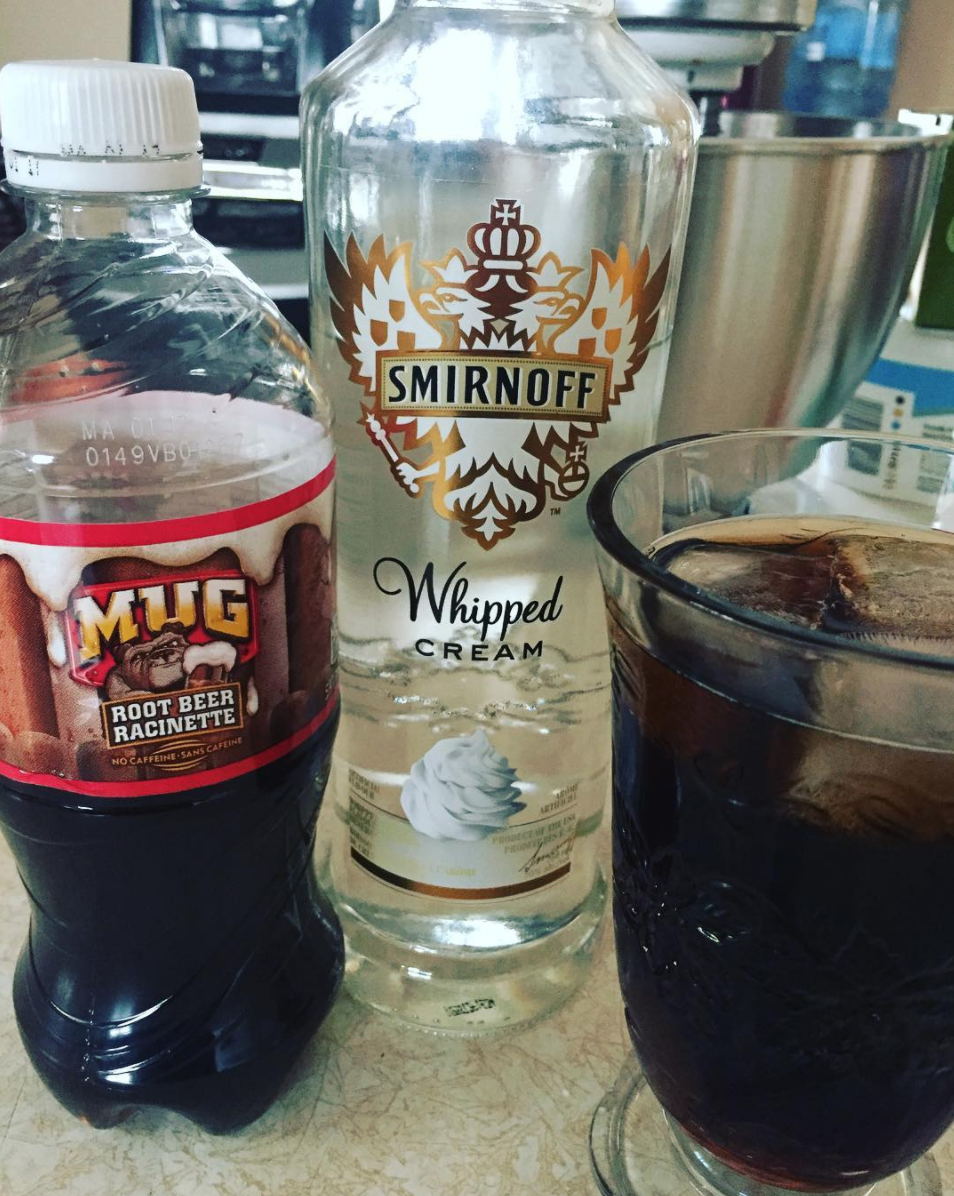 Best damn root beer float ever.
2.
UV Blue vodka + yellow Gatorade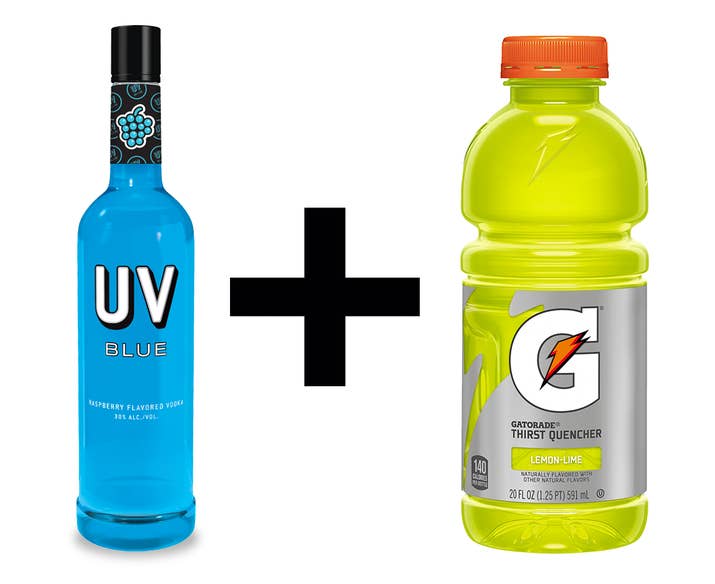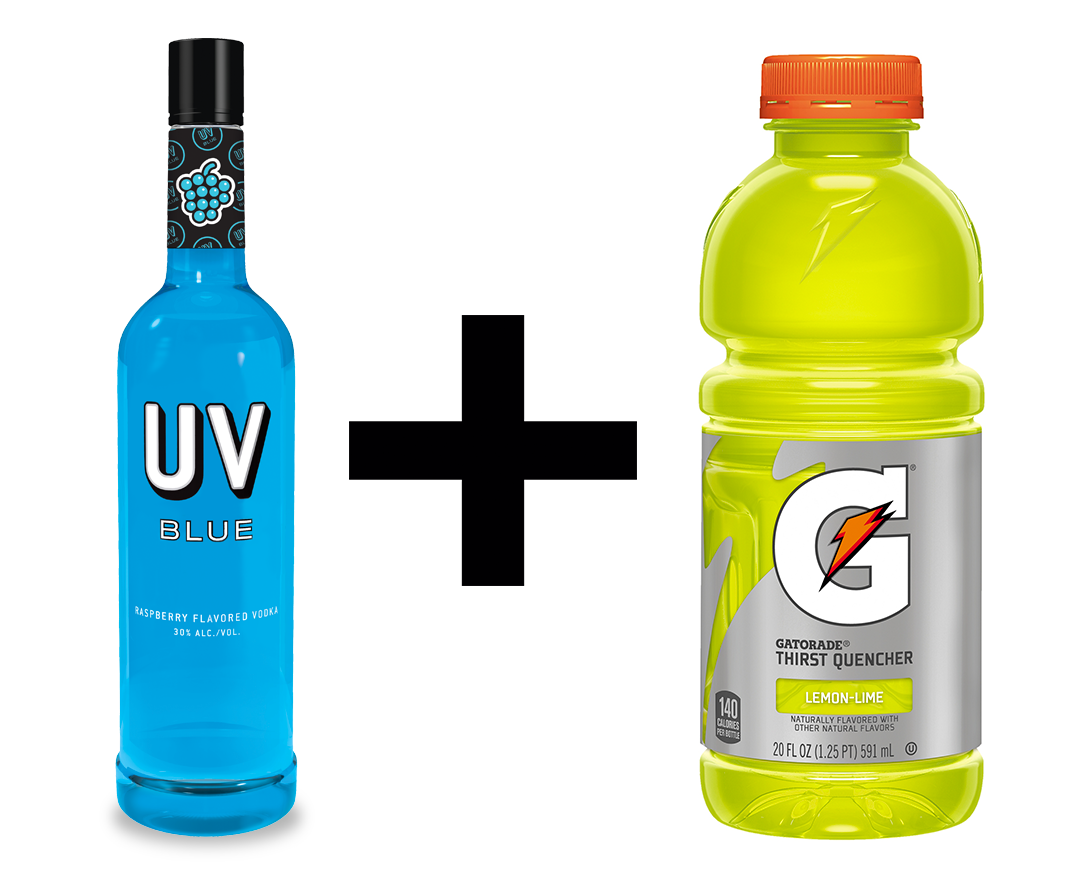 It tastes like a gummy bear!
3.
Fireball + cream soda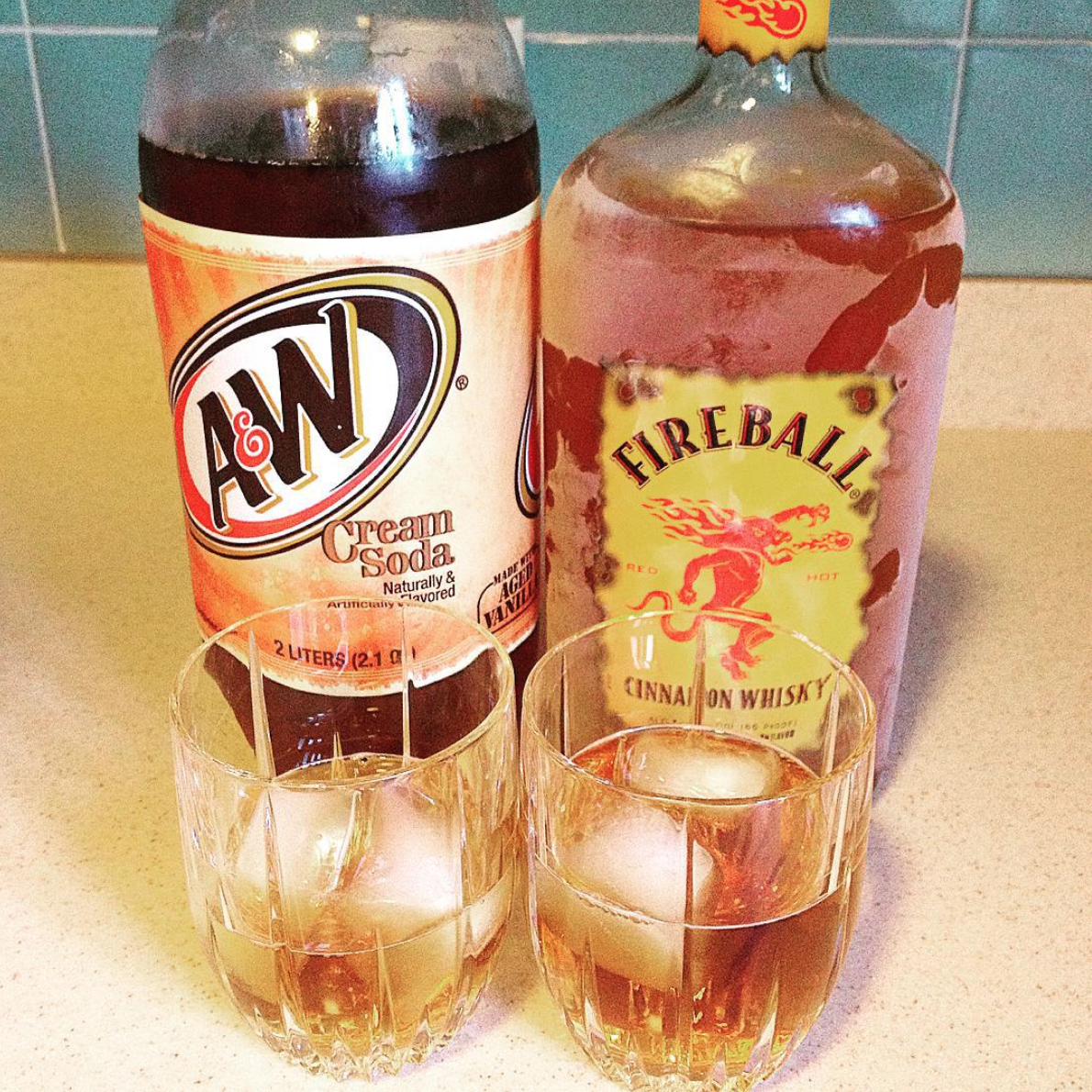 It tastes like a cinnamon roll.
4.
Coke + beer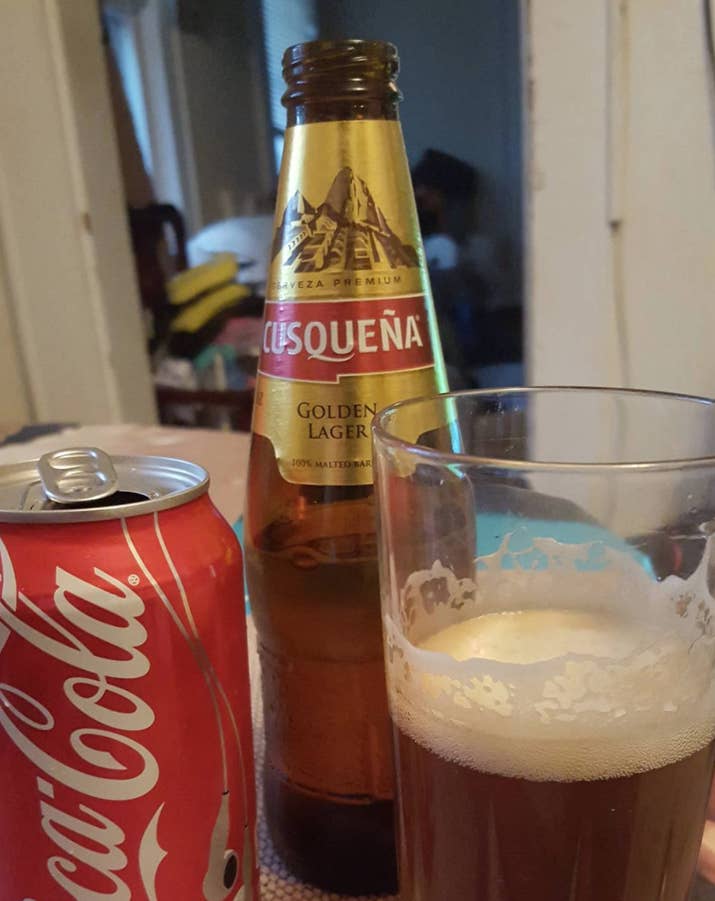 A match made in heaven. It's a take on what we Colombians like to call 'refajo' and it's seriously good.
5.
Coconut rum + chocolate milk
So good.
6.
Whipped cream vodka + OJ + Sprite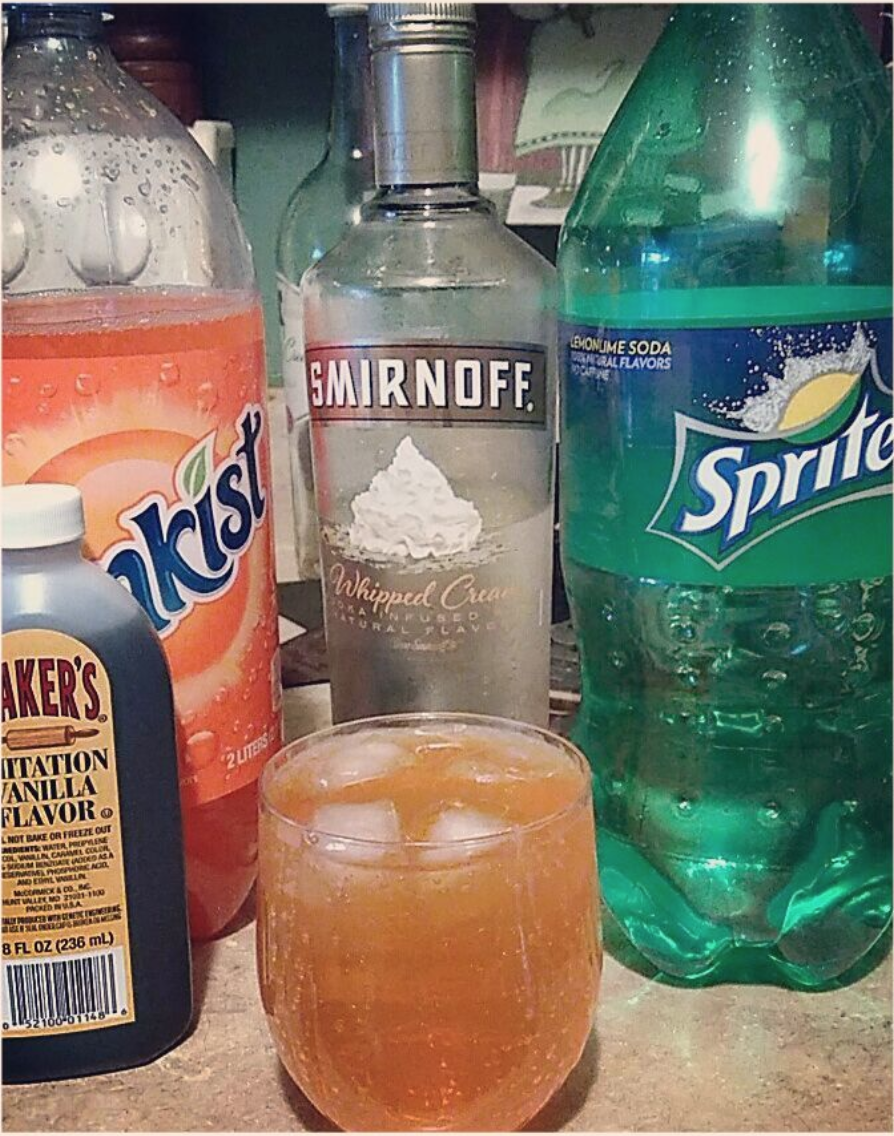 I did a lot of whipped cream vodka, OJ, and a dash of sprite in college. Tasted just like a creamsicle!
7.
Coke + red wine
A glass, some ice, and about half wine/half coke. I love it even though everyone judges me.
8.
Dr. Pepper + Fireball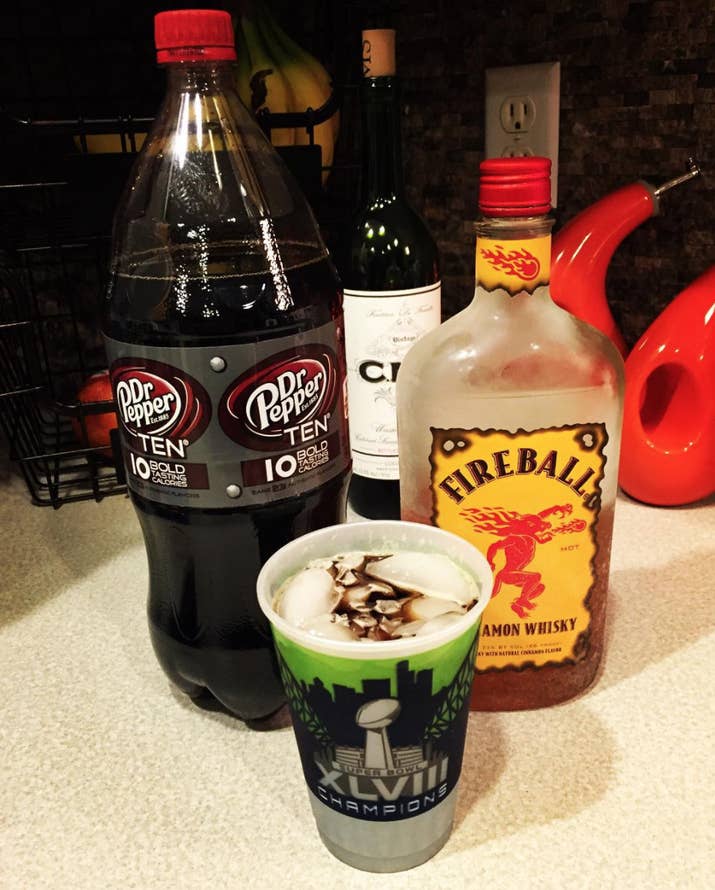 My boyfriend and I call it a Hobby Lobby because it tastes the way a craft store smells around Christmas — spicy and sweet.
9.
Apple cider + caramel vodka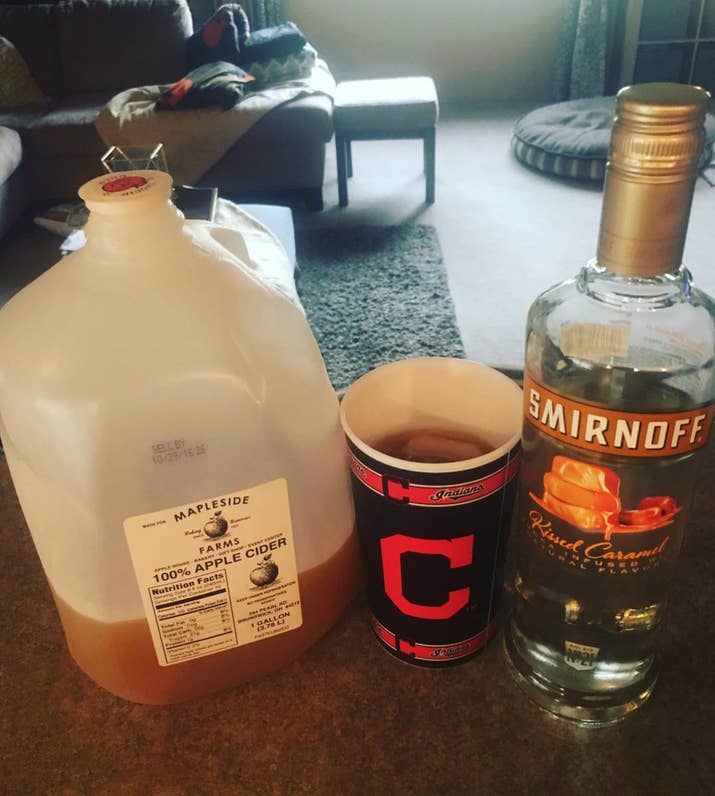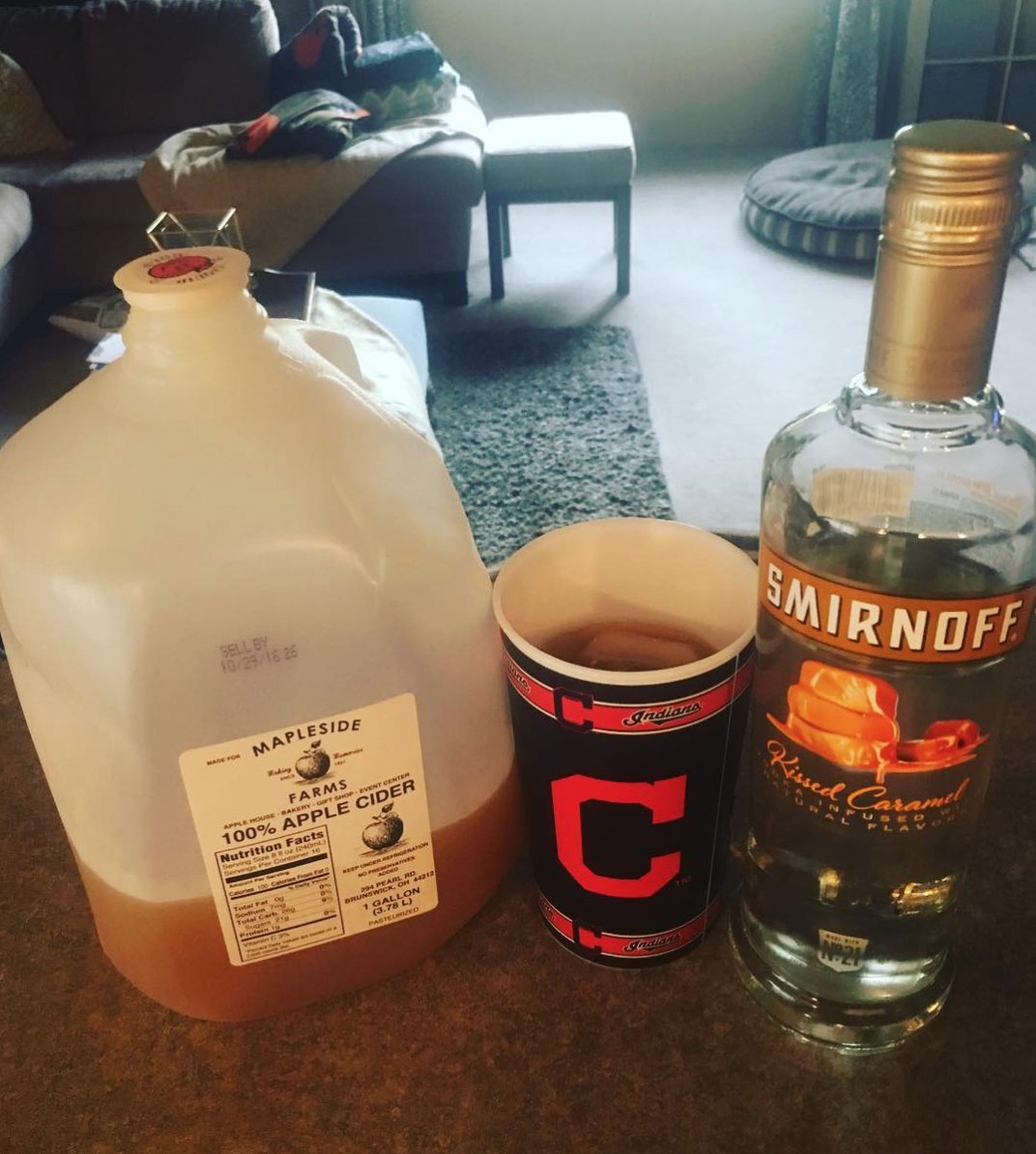 For an easy fall drink!
10.
Vanilla vodka + pineapple juice + grenadine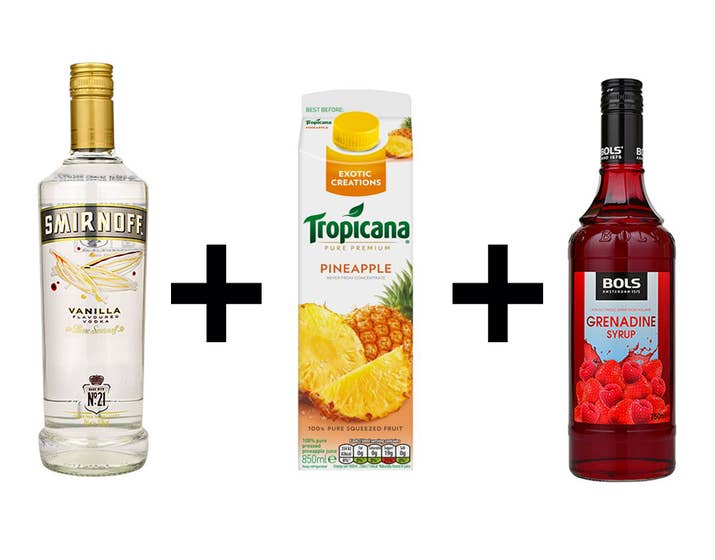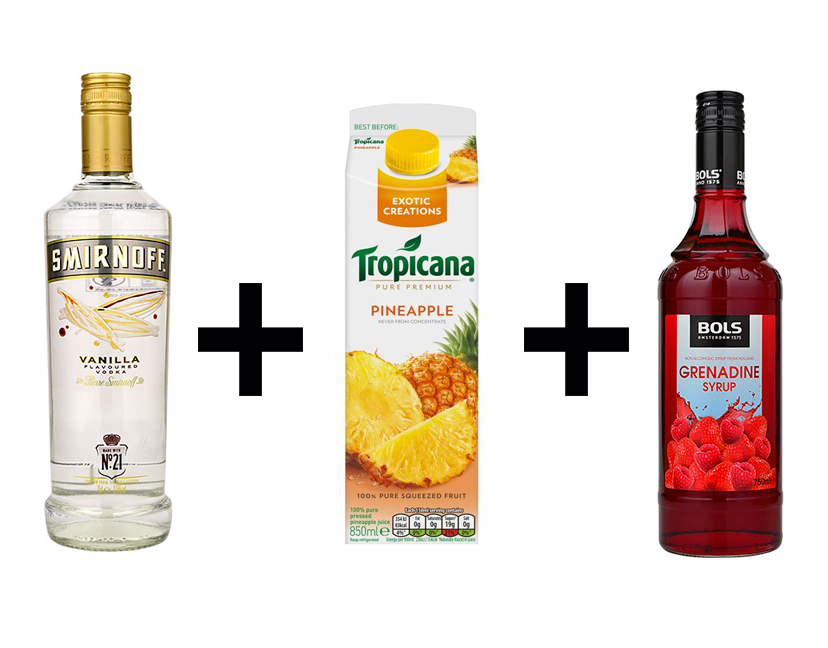 drinksdirect.co.uk / montanasonlinestore.co.uk / drinksdirect.co.uk
Tastes JUST like a pineapple upside down cake. Will change your life for the better :)
— Erica Antonello, Facebook
11.
Fireball + Arizona Mucho Mango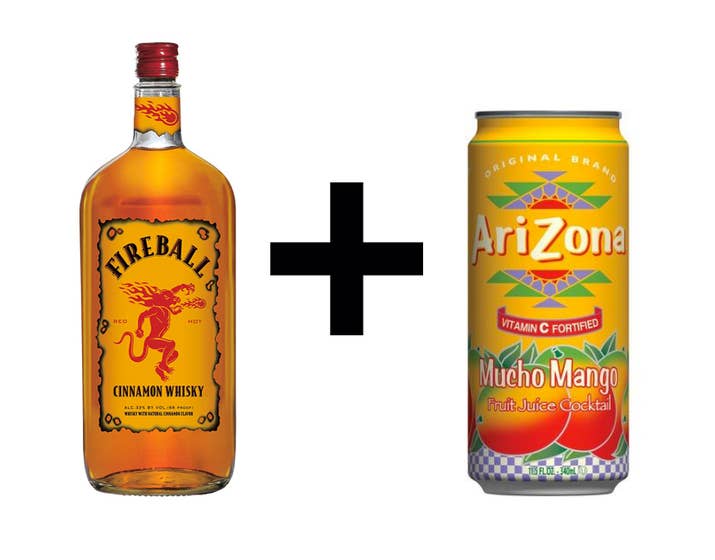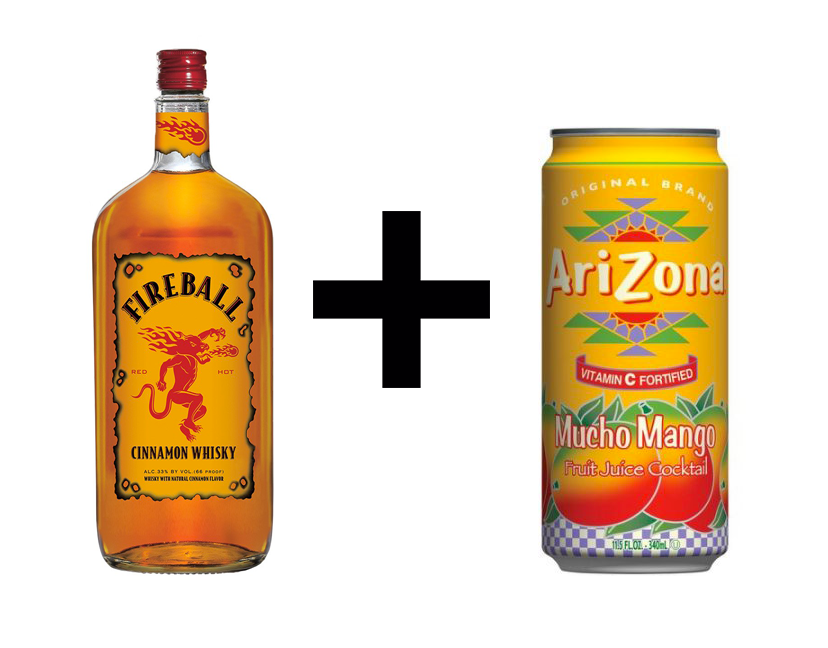 First of all, I'm sorry. Second of all, it was desperation. But Mucho Mango Arizona and Fireball are inexplicably a match made in broke college student heaven.
12.
Jägermeister + root beer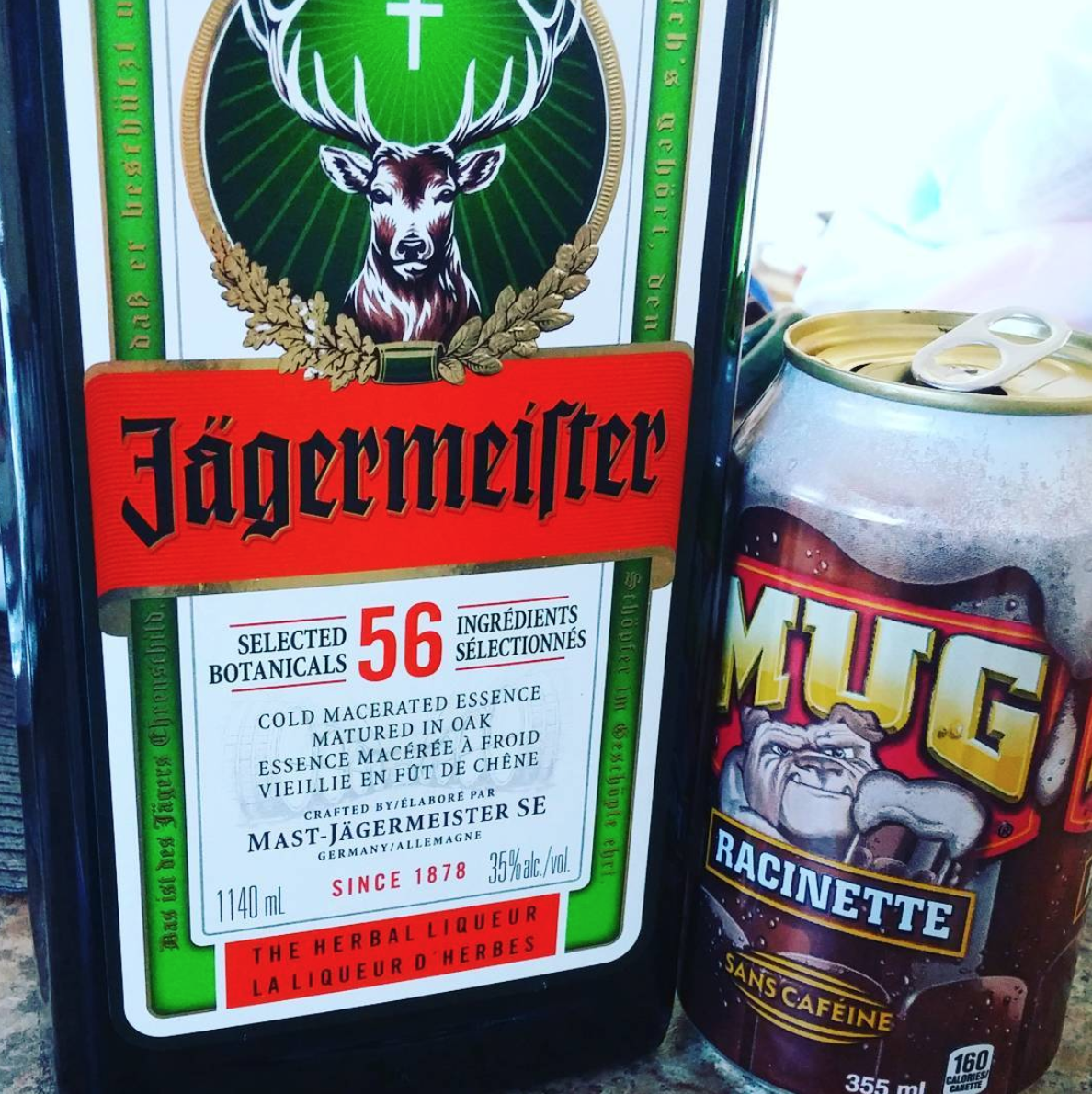 Delish.
13.
Fireball + vanilla ice cream + milk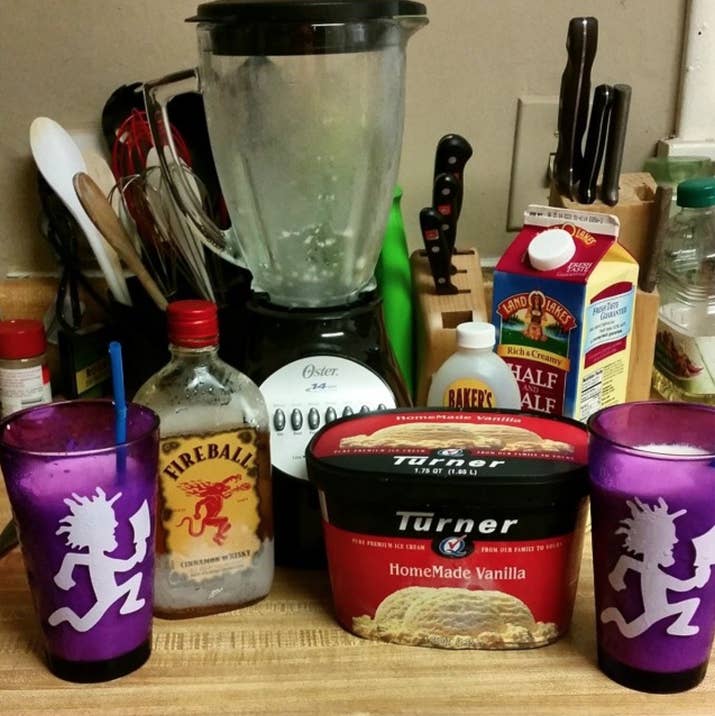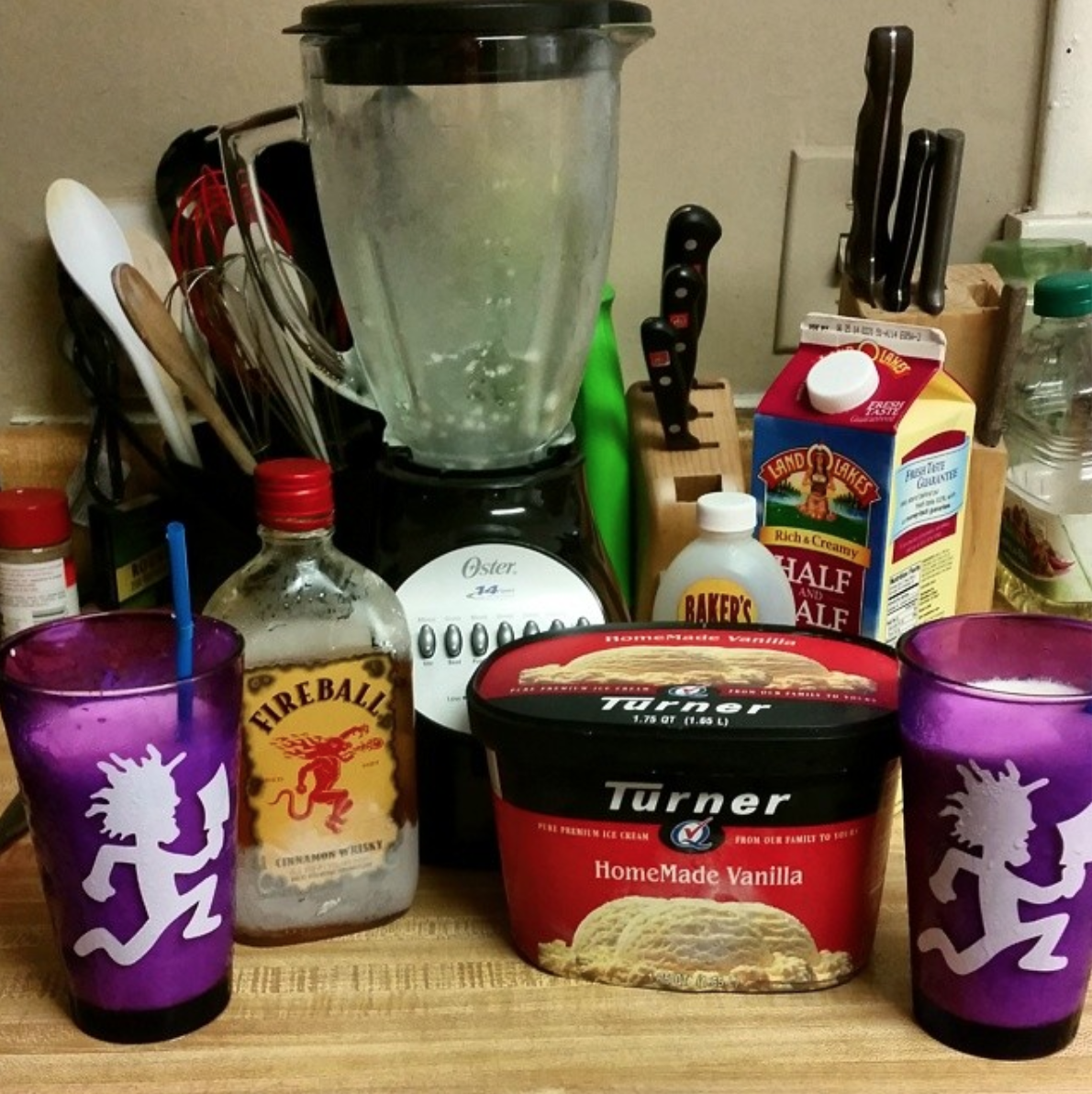 Just a little bit of milk. Best milkshake I've ever had.
14.
Coconut rum + root beer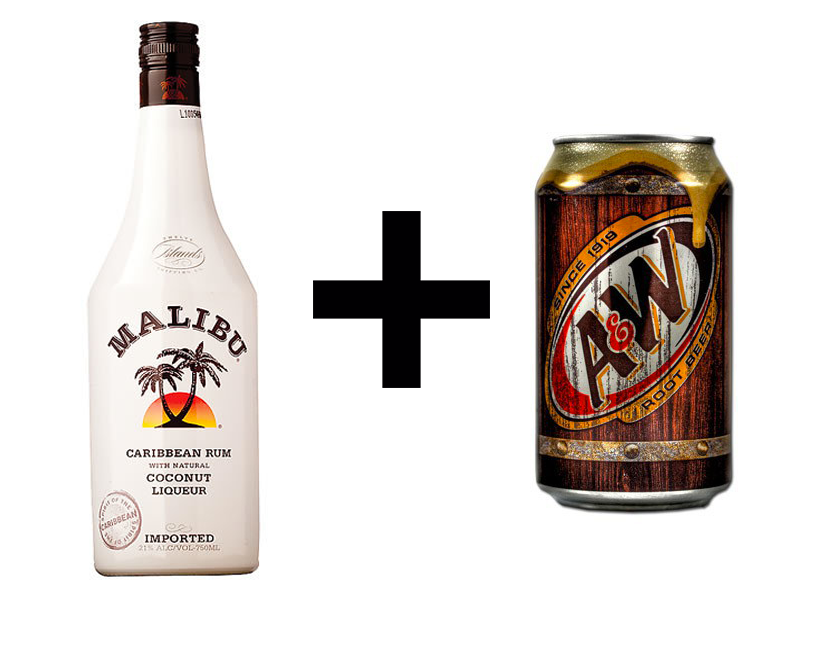 theliquorbarn.com / myamericanmarket.com
I got bored one night in college and it ended up tasting like an alcoholic cream soda. Been sinking it ever since!
15.
Cake vodka + chocolate milk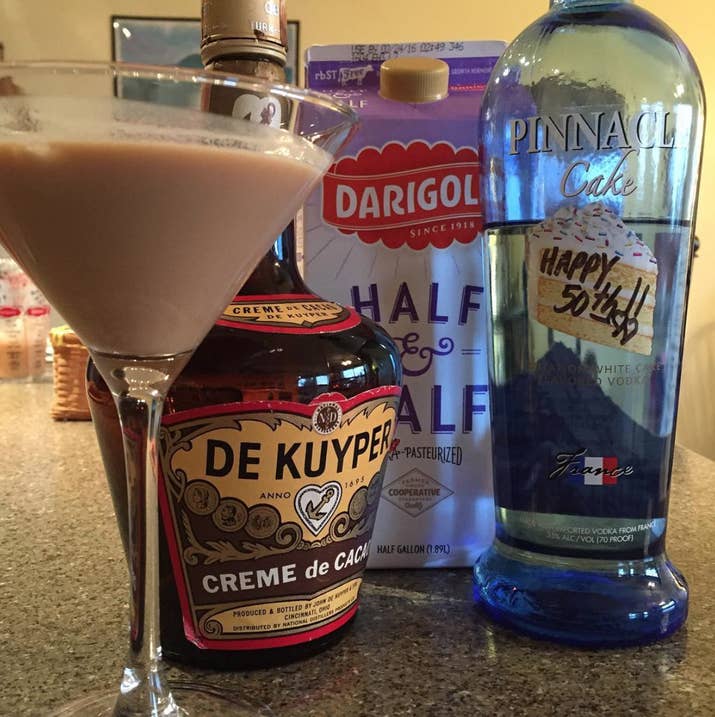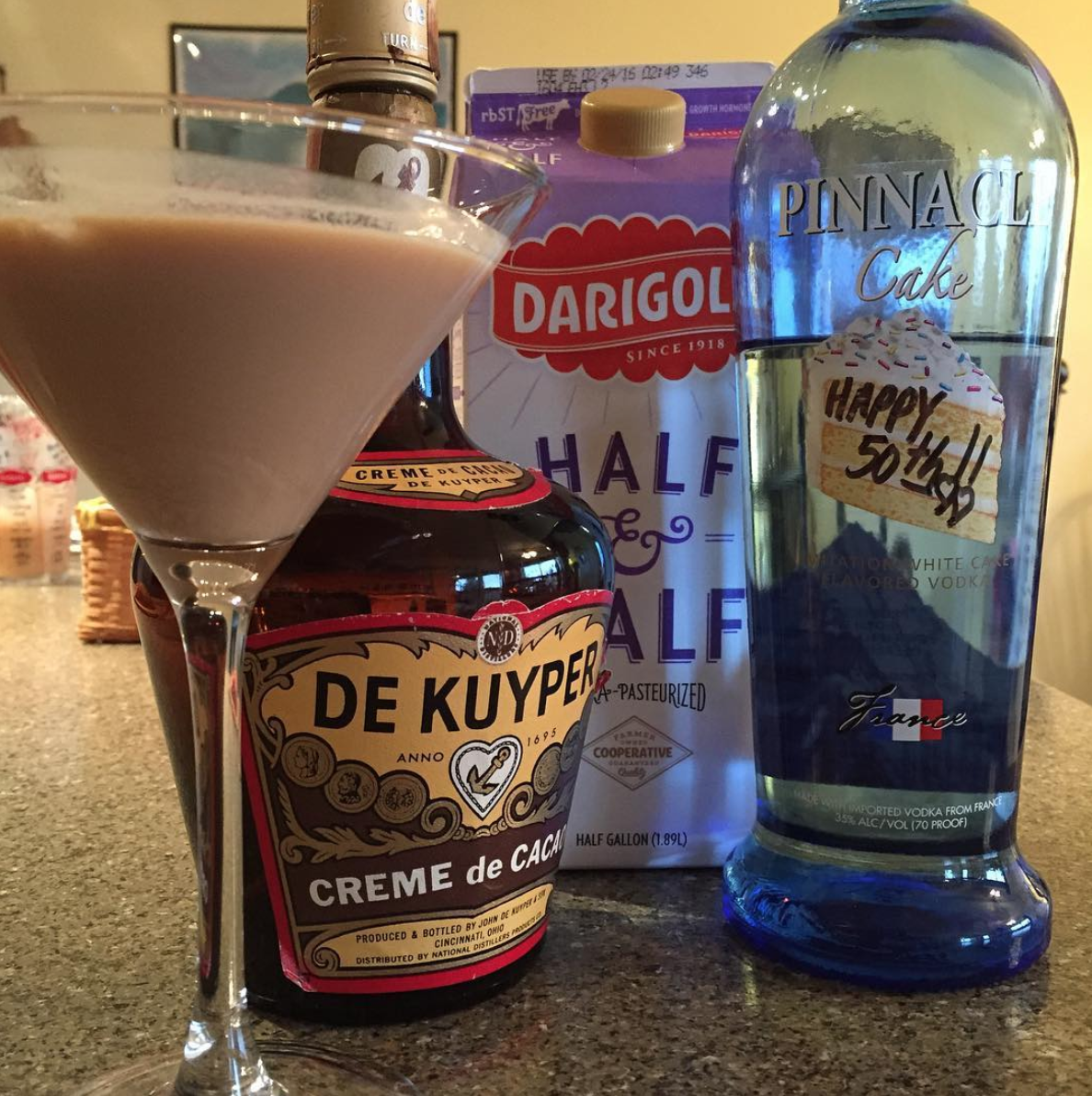 Half cake vodka + half chocolate milk + shot glass = chocolate cake shot.
16.
Fireball + apple juice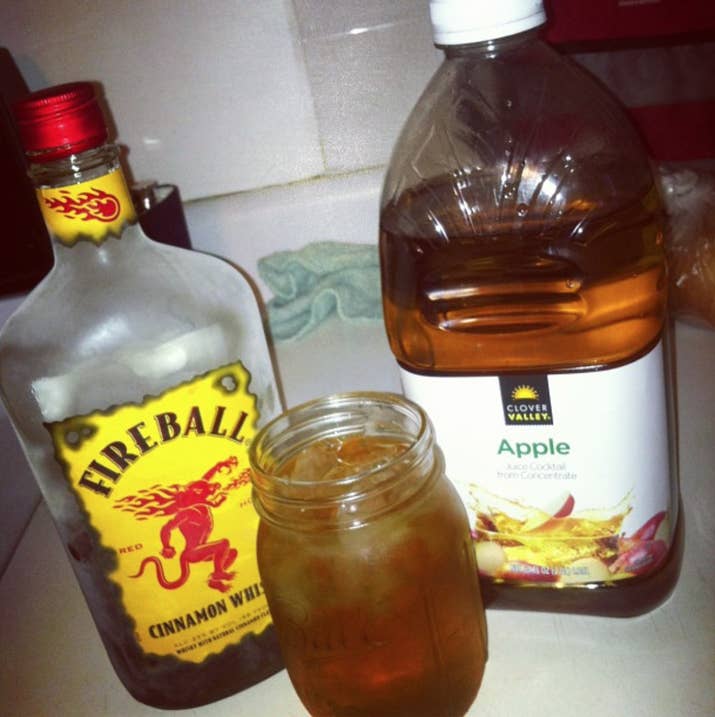 For a fall-flavored buzz.
17.
Coconut rum + Sprite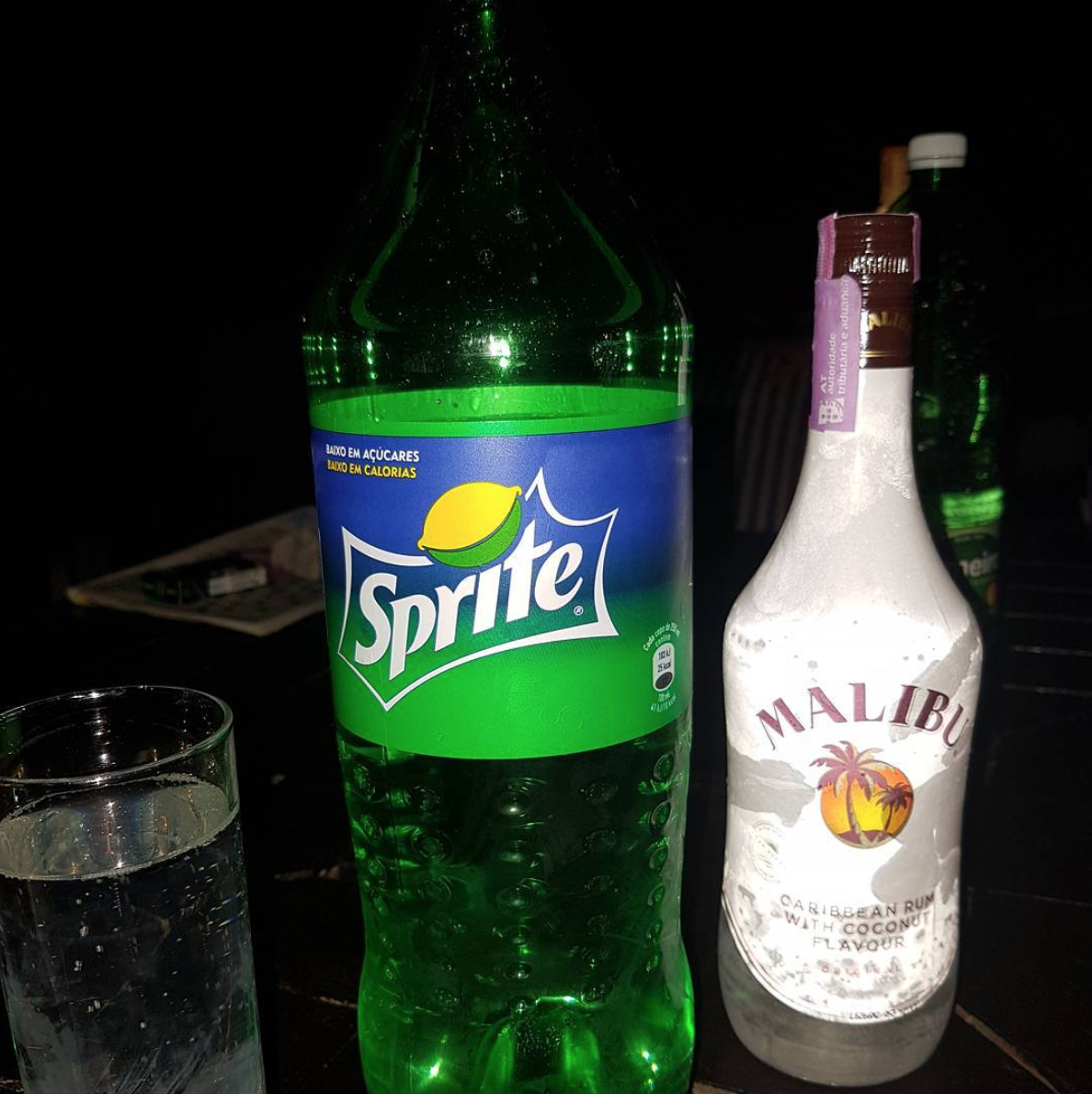 It tastes like coconut cake.
18.
Coke + vanilla vodka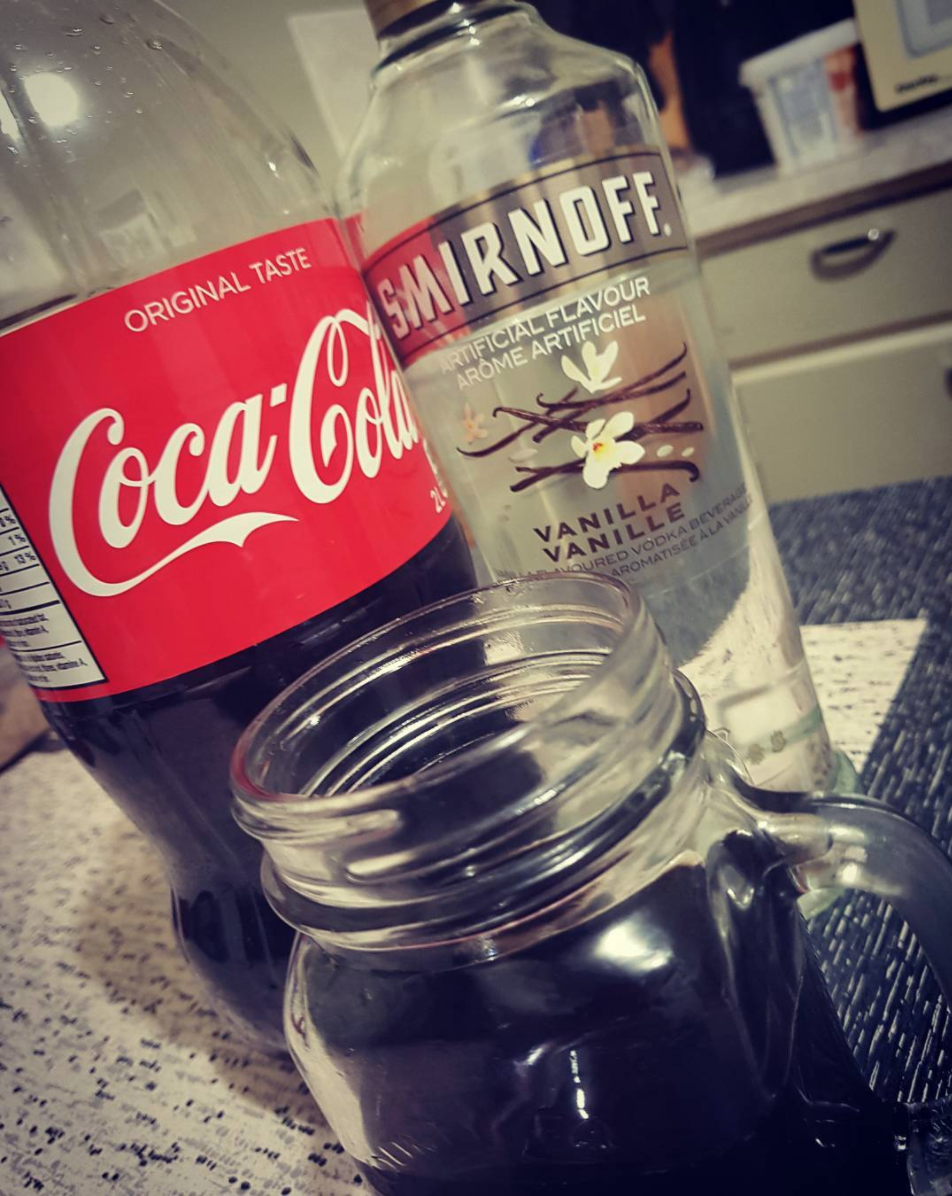 Or Vanilla Coke and regular Smirnoff, whatever.
— Lizzie Gayle, Facebook
19.
Blue raspberry Svedka + crystal light raspberry lemonade + blue Gatorade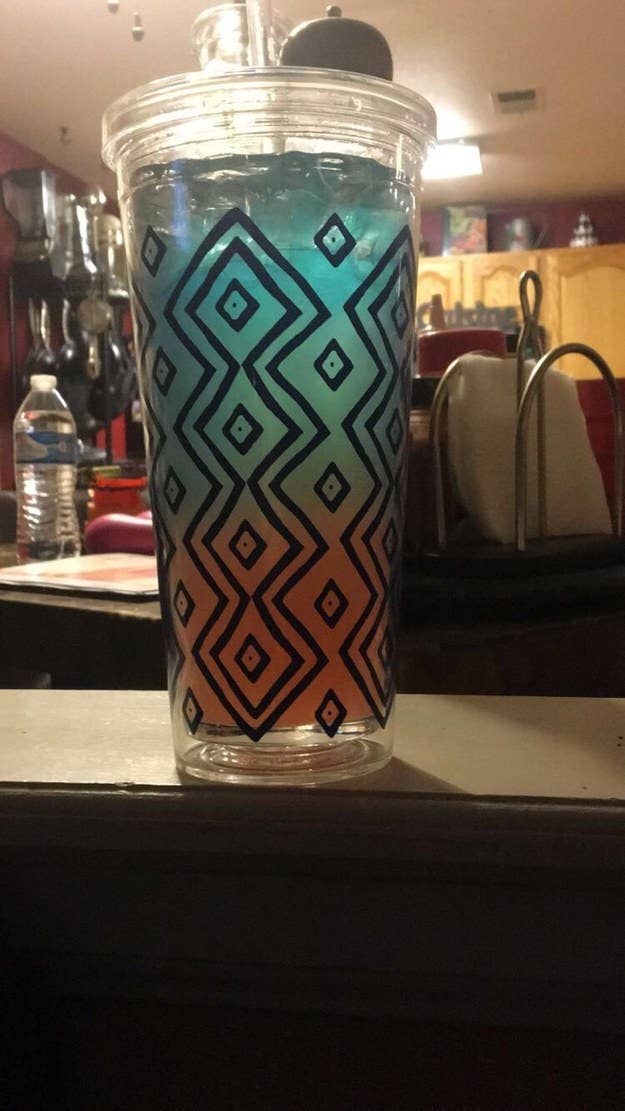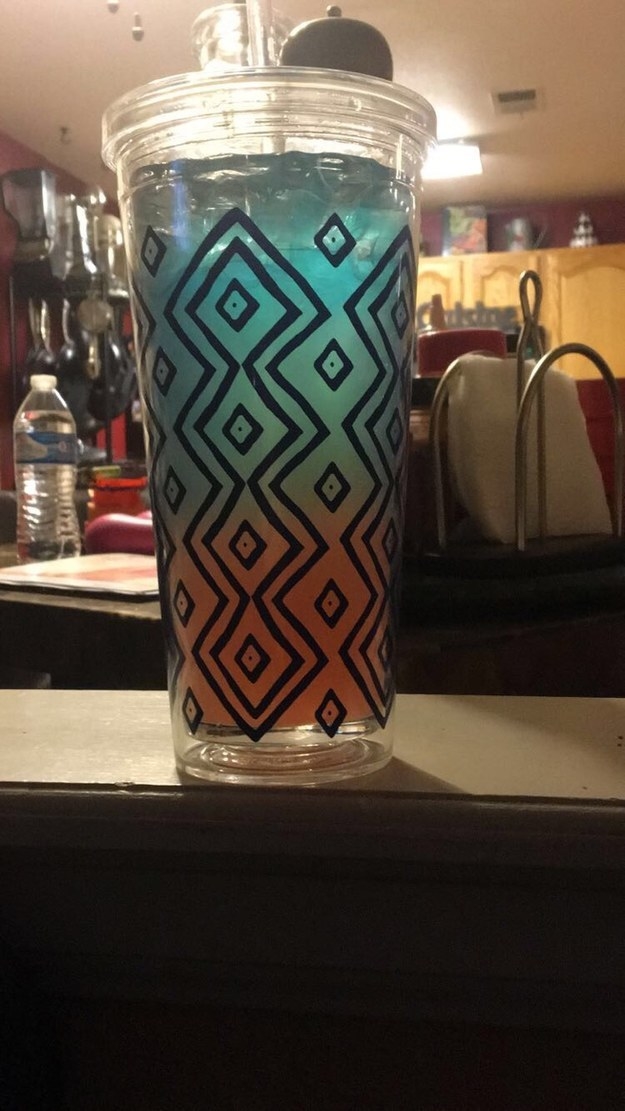 I swear it tastes like cotton candy when mixed together and it also looks really pretty when making it.
20.
Vodka + Fresca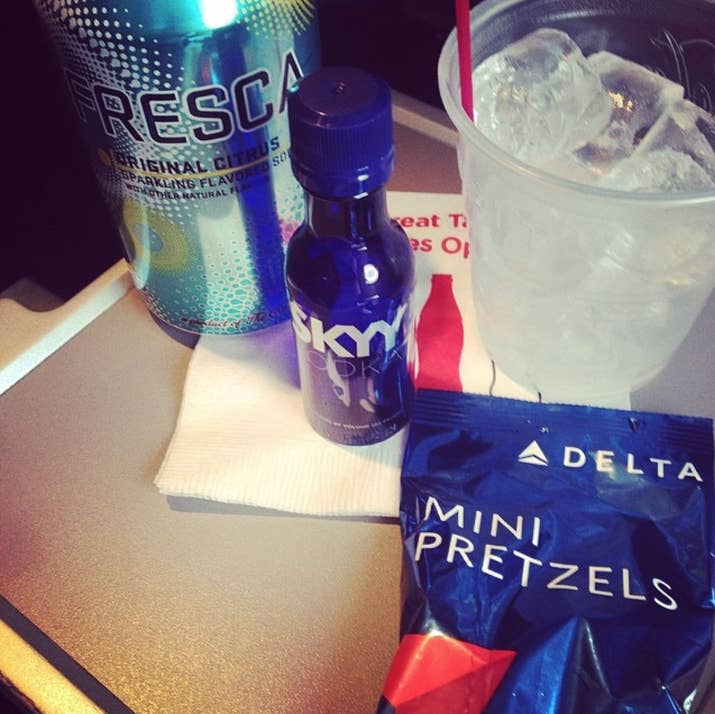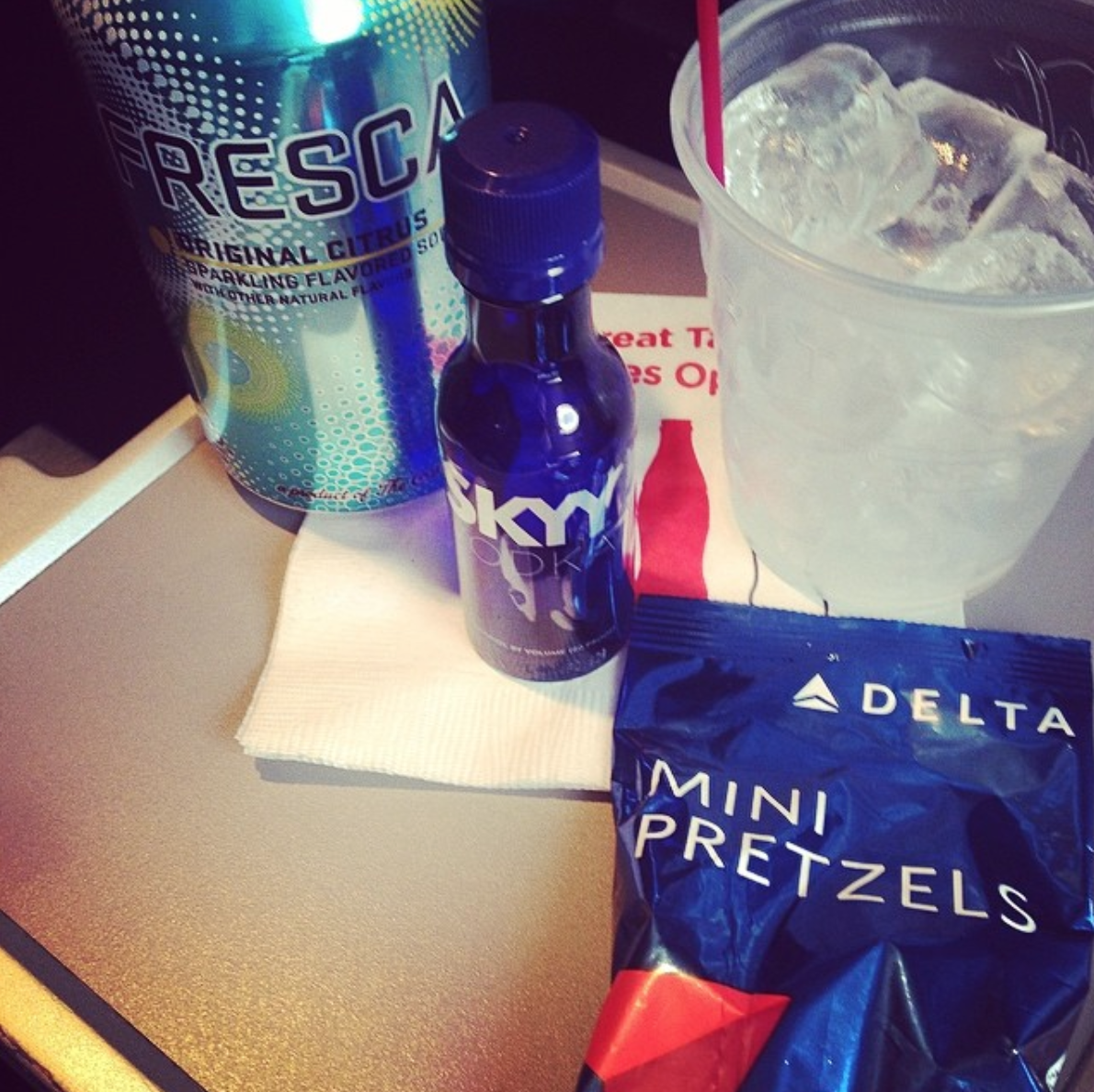 If you're feeling really fancy, put some fresh lime in it and frozen fruit instead of ice.
— Ellie Knoll, Facebook
21.
Sunkist + vodka + Kool-Aid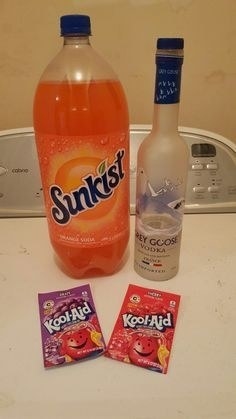 We called it a SweetTart. Get a two-liter of orange soda and pour about 1/4 of it out. Fill with vodka and two packets of Kool-Aid, usually grape and cherry, and gently mix. It tastes just like the candy! —lyndsayl4d54fd685
22.
Whipped cream vodka + Dr. Pepper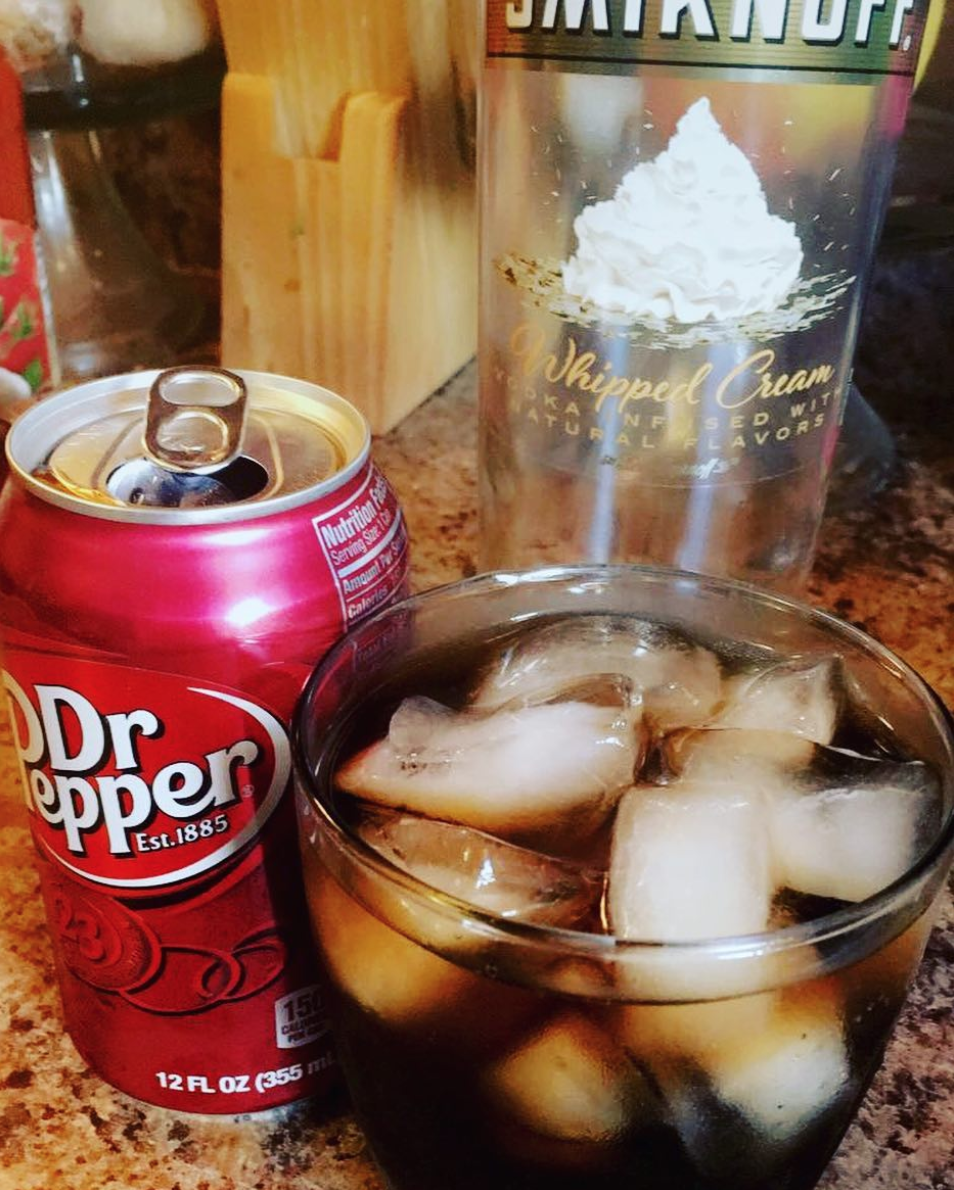 It's called a Fairly Certain, because I'm fairly certain it's the best thing you've ever had.
— Keri Carter, Facebook

Hannah
Want to know more about Hannah? Get their official bio, social pages & articles on Z-100!
Read more