Hannah's Headlines- 3/14/2018
Stephen Hawking Has Died
World-renowned physicist Stephen Hawking has died at the age of 76. Born in Oxford, England, Hawking became famous for his work on black holes, cosmology and quantum gravity – his contributions to science spanned more than four decades.
He also wrote many books on those subjects, including the 1988 best-seller "A Brief History of Time," which gives an account of the creation of the universe. He was a professor of applied mathematics and theoretical physics at Britain's Cambridge University for decades. Hawking was married and divorced twice. He and his first wife had three children. As a young man, Hawking began developing symptoms of Lou Gehrig's disease. By his early 30s, the muscle-wasting condition had left him almost completely paralyzed. He had to communicate through a computer-generated voice synthesizer after a life-threatening bout with pneumonia forced him to have a tracheotomy in 1985. He also struggled with a multitude of other health problems as a result of the ALS. Over the years, Hawking's acclaimed work won him countless prestigious positions. He became one of the youngest Honorary Fellows of the Royal Society of Arts and was a member of the Pontifical Academy of Science. He also became a fellow of the Gonville and Caius College at Cambridge and served as the distinguished research chair at Waterloo's Perimeter Institute for Theoretical Physics. He even took his place in pop culture with notable guest appearances in TV shows like "Star Trek," "Futurama," and "The Simpsons," as well as being mentioned often and his appearance in "The Big Bang Theory."
"We are deeply saddened that our beloved father passed away today. He was a great scientist and an extraordinary man whose work and legacy will live on for many years," Hawking's children, Lucy,

Robert and

Tim, said in a statement. "His courage and persistence with his brilliance and humor inspired people across the world. He once said, 'It would not be much of a universe if it wasn't home to the people you love.' We will miss him forever."
Other reactions via social media include:
"May you keep flying like superman in microgravity, as you said to astronauts on

@

Space_Station in 2014" -

NASA
"His passing has left an intellectual vacuum in his wake. But it's not empty. Think of it as a kind of vacuum energy permeating the fabric of spacetime that defies measure." - Neil deGrasse Tyson
"He inspired generations to look beyond our own blue planet and expand our understanding of the universe. His personality and genius will be sorely missed. My thoughts are with his family." –

Astronaut Tim Peake
"R.I.P. Stephen Hawking. Among his many profound contributions to this world was this simple sentiment: 'It would not be much of a universe if it wasn't home to the people you love'." –

Ambassador Samantha Power
"RIP Stephen Hawking. You were a super human." – Josh Duhamel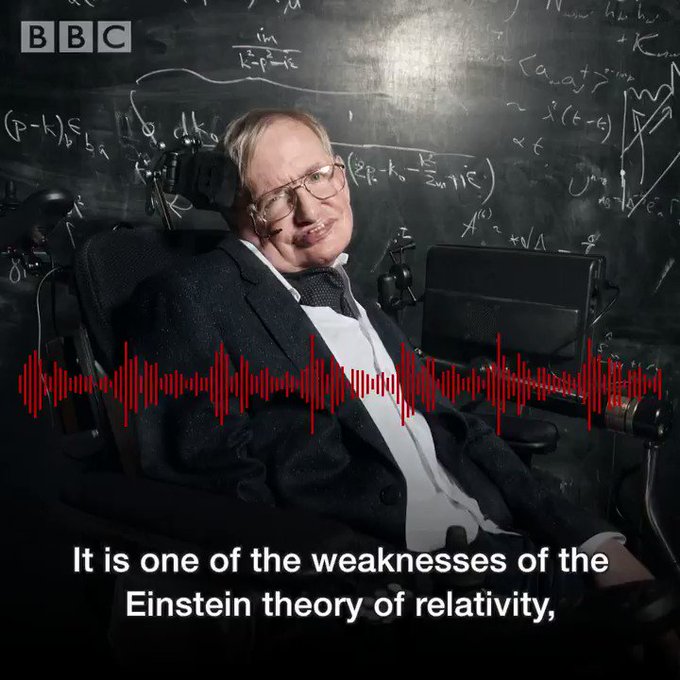 Source: The Guardian


Study Finds Big Benefit Of Being Cheated On
Even if you have no personal experience with cheating, you still understand that it can be a soul crushing experience to have your partner be unfaithful to you. But as terrible as it to be cheated on, new research shows that there is actually an upside to it.
According to a survey of 5,705 people from 96 different countries, women who go through a breakup because of infidelity end up feeling more self-confident and develop higher emotional intelligence after six months to a year. So even though it feels beyond awful while you're going through it, being cheated on will eventually leave you with "more self-confidence and more self-awareness, and independence in general" and it could even make you better at choosing the right partner next time.
Researchers explain that the woman who "loses" her mate to another woman will go through a period of post-relationship grief and betrayal, but that experience will help her find a better mate in the future. Study co-author Dr. Craig Morris says, "Hence, in the long-term, she 'wins.'"
And researchers point out that on the flip side, the survey suggests that the "other woman" is worse off in the end and won't have a successful long-term relationship, in most cases. So at least there's that.
Source: Women's Health
People Are Ditching Toilet Paper For A Family Cloth
Toilet Paper is one of those staples folks rarely leave a supermarket without, but, in case you missed it, it seems that more and more people are turning away from the standard TP to become more environmentally friendly with their "business."
Apparently the latest new thing is something called a family cloth, which is basically reusable small cloth squares that people used to wipe and then put in a basket, and wash for reuse. Some people only use it for urinating, and go back to toilet paper for pooping, while others use them for everything. And while people can certainly make their own family cloths, they are such a big trend that there are a lot of different options on the market, and they come in a wide variety of patterns.
"In my mind, buying and using disposable toilet paper was literally flushing money down the toilet," one user explained. "If you're wondering, 'Why would you want to reuse something that you wipe your genitals with?', I'd answer this question with my own question: 'Do you throw away your underpants after each use?'"
Well, no surprise, the Internet has strong opinions on such family cloths, and most people aren't down with it.
More Women Are Ditching Heels For Sneakers
We love a fancy pair of heels as much as the next girl, but we all know that walking in those things for long feels like torture. That's why we're delighted with news that confirms women are starting to choose footwear for comfort. According to a recent study, stiletto sales are down 12% and sneaker sales have increased 37% this past year.
So it seems women are putting their need for comfort ahead of the aesthetics of a cute five-inch heel and we're here for it. We like to rock amazing shoes, too, but style doesn't have to equal pain.
"Comfort is trending. That is like the number one thing. Women want to be comfortable," explains Travis Hutchinson, a manager at Lord & Taylor. "You're seeing women wearing sneakers with their suits, as well. Pencil skirts, dresses… It's a huge trend."
This trend doesn't mean heels are over, but maybe we save them for special occasions and don't feel pressured to wear them everywhere, especially if it involves a lot of walking or standing. And with all the cute sneakers on the market, it's easy to be in style and comfy at the same time.
Source: Scary Mommy
FITBARK
FitBark: We're all obsessed with our FitBits here at work and now your dog can have one, too! Meet FitBark, it monitors your dog's everyday activity and turns it into "BarkPoints" so that you can track progress. It's perfect to understand your dog's health and explain changes in their behavior. It comes in several colors and attaches to their color! FitBark started shipping to Kickstarter supporters in January and the rest of us can preorder now!
http://www.fitbark.com/#after_full_slider_0
Bride Busted For DUI On The Way To Her Wedding
Maybe next time she'll say "I do" ― to driving sober.
An Arizona woman involved in a three-car wreck was charged Monday with driving under the influence ― on the way to her wedding, according to news reports.
Wearing a diaphanous dress for her big day, a handcuffed Amber Young, 32, was pictured being ushered by an officer into a Marana Police Department squad car.
"Don't drive impaired, till death do we part doesn't need any help," Sgt. Chriswell Scott wrote in a now-deleted tweet, per People.
Police said officers arrived at the crash scene about 10:30 a.m., and "one person was transported with minor injuries."
Young was booked, her blood sample extracted and she signed a criminal citation to appear in court later, reports say. She was released to her fiancé.
Scott said he didn't know if the two went ahead with the wedding date.
Link: https://www.huffingtonpost.com/entry/bride-busted-for-dui-on-the-way-to-her-wedding

Hannah
Want to know more about Hannah? Get their official bio, social pages & articles on Z-100!
Read more