Hannah's Headlines- 3/21/2018
Being In A Relationship Could Be Making You Fat
While being in a relationship is certainly a happy thing for most people, it turns out there's at least one major downside. According to new research, being in a couple will likely result in folks piling on the pounds.
A new study out of University of Queensland, Australia, which lasted more than a decade, determined that being in a relationship makes people fatter. The study looked at data of more than 15,000 people, and found that those with a long-term partner weighed, on average, 12.7 pounds more than single folks, and showed an average weight gain of 3.9 pounds per year.
So why does being in a couple make people fat? Well, the researchers speculate it could have to do with couples having a commitment to regular family meals, and that they tend to eat larger portions and more calories when they are with someone than if they were alone. Plus, always having someone to go out to dinner and drink with can add the poundage. And most importantly, not having to go out often to impress people could result in couples letting themselves go.
"When couples don't need to look attractive and slim to attract a partner," lead author Stephanie Schoeppe explains, "they may feel more comfortable in eating more, or eating more foods high in fat and sugar."
Source: New York Post
Most Americans Would Be Willing To Pay To Pee
Anyone who's used a public toilet, and that's likely most people, knows the experience can be truly gross. Most public bathrooms aren't the most sanitary place, and there's no doubt people would rather avoid the experience as much as they can.
But what if there was a way to make that bathroom experience better? Well, in a new poll, 56% of Americans say they'd be willing to pay to pee, as long as it meant a guarantee of a clean and well-stocked public restroom. As for how much they'd shell out, 45% would spend a quarter, while 29% would go up to 50-cents and 6% would actually spend more than a buck.
It really shouldn't be too shocking that folks would be willing to pay for a clean restroom, especially when 70% of people say they've had a really bad experience due to an unsanitary public restroom. The biggest public restroom complaints include clogged or unflushed toilets, followed by jammed or empty toilet paper dispensers and doors that don't latch closed.
And businesses really should be wary of all these complaints. The survey finds that 82% of people think that if a restaurant has a dirty restroom, it's "extremely" or "fairly" likely they'll have a dirty kitchen. What's more, 47% of people say an unclean restroom tells them a company doesn't care about their customers, while 46% think it's a sign of poor management.
Source: Bradley Corp
*LIST* These Restaurants Are Open On Easter
If you're not cooking Easter brunch or dinner this year and want to dine out, here are some national chains that will be open Easter Sunday, which is on April 1 this year. No foolin'.
For the early birds, you can find breakfast or brunch on Easter at:
Bob Evans
Cracker Barrel
Denny's
IHOP
Perkins
For those looking for dinner on Easter:
Bonefish Grill
Carrabba's Italian Grill
LongHorn Steaks
Maggiano's Little Italy
Olive Garden
Outback Steakhouse
F. Chang's
Panera Bread
Ruth's Chris Steakhouse
And at Texas Roadhouse, they're opening early to accommodate Easter crowds and they're even hosting Easter egg hunts or visits from the Easter bunny at some locations.
Source: Delish
Smell Like Breakfast With Cheese Shampoo And Bacon Conditioner
We all have that one friend who can't get enough bacon in their life and for them, there is now bacon-scented hair conditioner. And what shampoo would go best with that? Cheese-scented shampoo, of course. The set is now available from Einstein Bros to make hair smell just like breakfast.
Yes, the bagel restaurant is now selling a set of Cheesy Shampoo and Wakin' Bacon Conditioner as a promo for their new Cheesy Wakin' Bacon Breakfast Sandwich. The folks at "Delish" magazine say the bacon "has a smoky, pork-like scent that grows stronger as you suds up," but describe the Cheesy Shampoo as smelling more like a Buttered Popcorn Jelly Belly.
But if you want to awaken your morning routine with something unexpected that will "get you excited about breakfast," like Kerry Coyne, SVP of Marketing, Product, and Innovation for Einstein Bros hopes you will, you can get the set for $10 on the Einstein Bros website.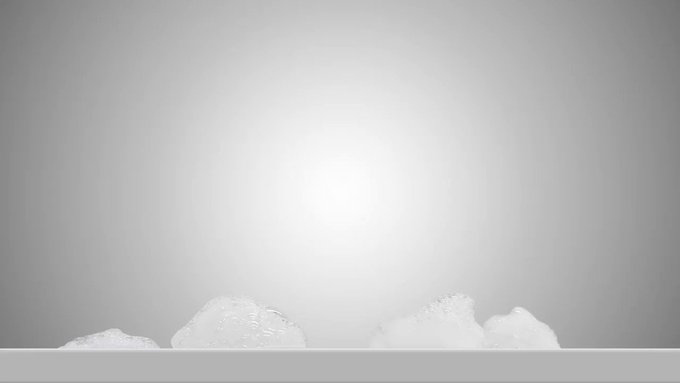 Viral Video Shows Gorilla Walking Like A Human - A gorilla was captured strutting his stuff and now the video is driving the internet wild.
The 14-year-old male named Louis apparently doesn't like getting his knuckles dirty, so instead of walking like a gorilla should, he walks upright like we do. Gorillas can, at times walk upright for a few seconds, but this one does it for minutes at a time…and regularly!
In the video, released by the Philadelphia Zoo, he was holding his favorite treat, tomatoes, and probably didn't want to crush them.
Source: UPI

Hannah
Want to know more about Hannah? Get their official bio, social pages & articles on Z-100!
Read more