Playboy Magazine Bringing Back Nudity
Nude women will once again grace the cover of "Playboy" magazine. The company made the announcement, more than a year after nixing nudity. Chief creative officer Cooper Hefner took to Twitter to say – quote: "Today we're taking our identity back and reclaiming who we are."
The son of Hugh Hefner added that nudity was never the problem, although they did portray it in a "dated" way. Fittingly enough, the March/April issue cover has the headline "Naked Is Normal."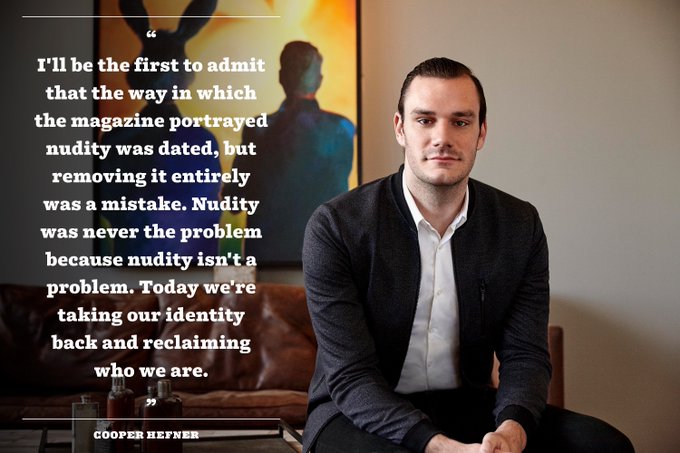 Source: USA Today