Man Sends Girlfriend $1,400 Bouquet
Who needs flowers when you can get money instead? One creative and rich man in China sent a bouquet out of money for his girlfriend. In case you missed it, he had a florist take individual bank notes and roll them up to look like flowers.
The gesture has gone viral and the results are mixed. While some it's "humiliating" and not romantic at all, others point out unlike flowers, money won't die in a week.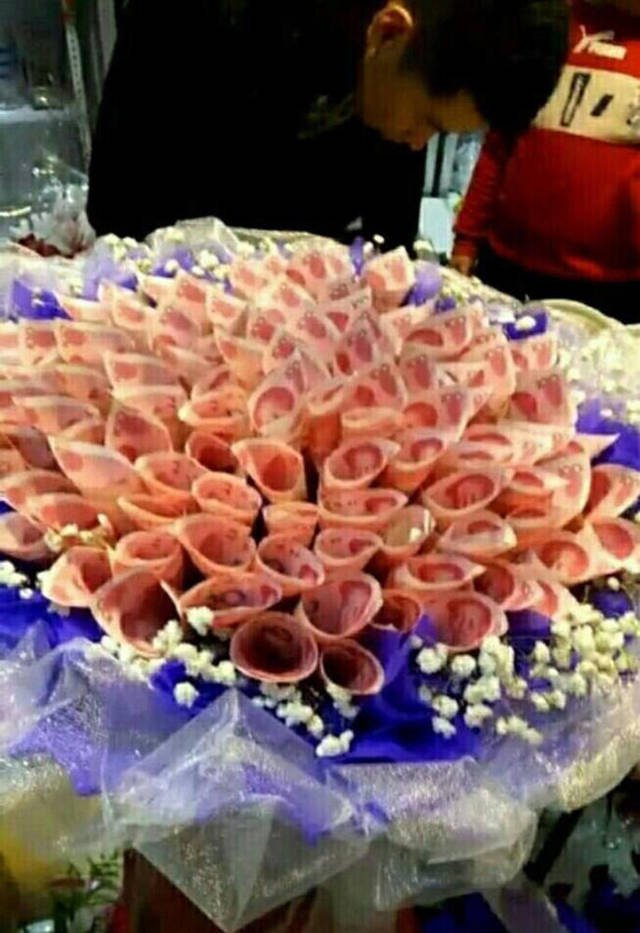 Source: Shanghaiist