Hannah's Headlines- 5/8/2017
Spy Space Craft Makes A Surprise Visit Back To Earth-An unmanned mini space shuttle is on the ground at Cape Canaveral after a surprise landing and startled Central Florida awake with a sonic boom yesterday morning.
The U.S. Air Force says the X-37B shuttle made its safe return to Kennedy Space Center Sunday after a secret, two-year mission. The U.S. military is mum on the details of the mission, only to say that it conducted, quote, "an experimental test program to demonstrate technologies for a reliable, reusable, unmanned space test platform for the U.S. Air Force." The craft is only 29 feet long and has a nearly 15 foot wingspan.
Lt. Col. Ron Fehlen, X-37B program manager, said in a press release. "This mission once again set an on-orbit endurance record and marks the vehicle's first landing in the state of Florida. We are incredibly pleased with the performance of the space vehicle and are excited about the data gathered to support the scientific and space communities. We are extremely proud of the dedication and hard work by the entire team."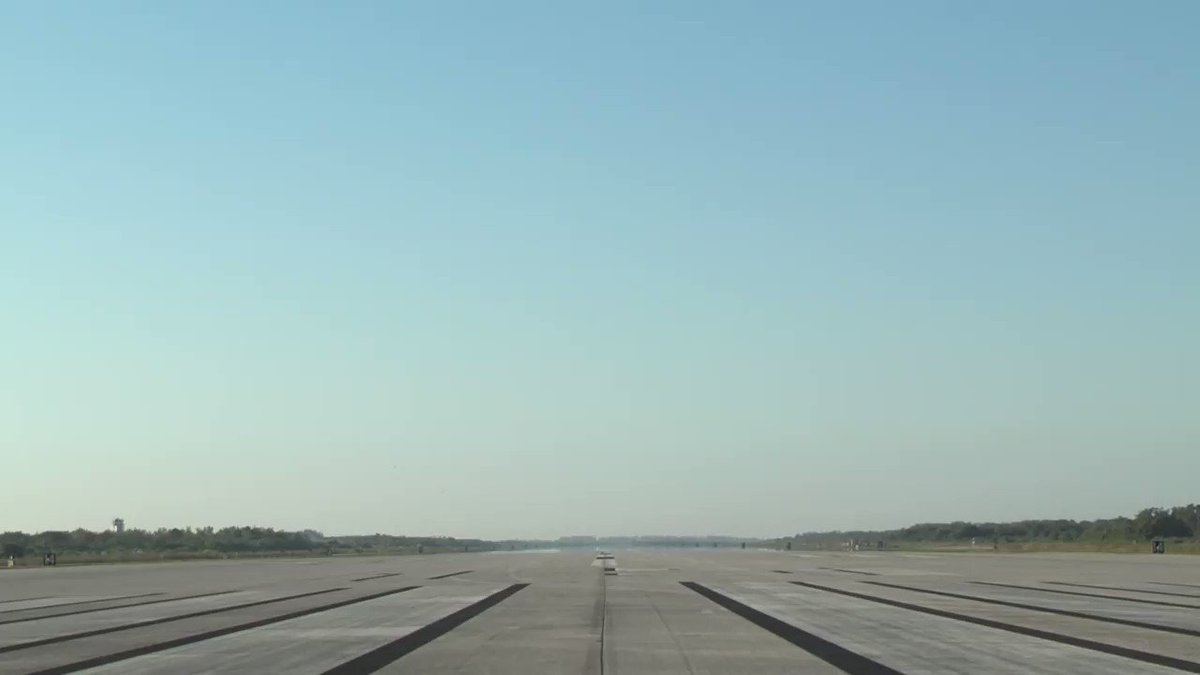 Source: Florida Today
Tequila Can Strengthen Your Bones-A shot of tequila a day may keep the orthopedic doctor away!
A new study says tequila could make bones stronger. Researchers in Mexico found that the agave [[ uh-GAH-vay ]] plant used to make tequila contains substances that can improve the body's ability to absorb calcium and magnesium, which contribute to good bone health. Researchers say that's true even for people who have the bone-weakening condition known as osteoporosis.
The new research bolsters several studies published in the last few years and adds hope for osteoporosis patients. The work was published in "Science Daily. "Source: MetroSource
Today is Have a Coke Day
May 8th is Have a Coke Day! Coca-Cola is the largest nonalcoholic beverage company in the world. The classic Coke beverage we all know and love is sold in more than 200 countries. In fact, more than 1.9 billion glasses of Coke are served every day! Coca-Cola was named after the coca leaves that originally provided its flavor. The original Coca-Cola recipe contained 9mg of cocaine per glass. In 1903 Coca-Cola began using a non-narcotic coca leaf extract to provide that distinctive flavor.
John Pemberton invented Coca-Cola in the late 1800s and it was originally intended as a patent medicine. The beverage was still largely unknown when he died in 1888. After buying the secret recipe for $2,300, Asa Candler founded the Coca-Cola Company and turned it into a household name.
Today is National Student Nurses Day
May 8th is National Student Nurses Day! While National Nurses Week was first celebrated in 1954, student nurses didn't get their own day until 2008. While nursing has always been a popular field to study, in recent years, the amount of student nurses has grown more than almost any other major. In fact, back in 2014, USA Today named nursing the third most popular college major and one of the highest paying. The cherry on top? There's always a need for more nurses in the world.
Student nurses learn the tried and true practices while also being on the cutting edge of new technology and procedures. Often times the unsung heroes of the medical world, we celebrate you today, student nurses!
French Law Requires Doctor's Note From Models
Think models are too skinny? France is cracking down on the industry with a new law that'll require models to have a doctor's note affirming they're healthy before walking the runway. And get this - any failure to comply can result in a fine equivalent to 75-thousand bucks.
The new law, which went into effect on Saturday, also requires that all print and online photos carry a disclaimer if they have been retouched in any way. It's all part of the nation's effort to protect models against an "unrealistic ideal of the female body."
This new law isn't a total shock. An earlier version of the law also made it an offense (punishable by up to a year in jail) to glorify anorexia, citing thousands of websites claiming to offer beauty tips to girls as young as twelve, which include starving themselves to create stick legs and a yawning "thigh gap."
Source: The Telegraph
Could A Square Bowl Help You Lose Weight?
Forget about counting calories and watching your diet, how you eat your food may be all you need to worry about in order to lose a few pounds.
A researcher out of Oxford University suggests that simply eating your cereal out of a square-shaped bowl could go a long way to dropping those extra pounds. Of course, we'd take this study with a grain of salt since it was commissioned by cereal brand Special K, but the study suggests that folks who eat out of a square bowl instead of a round one will be tricked into feeling more nourished because it increases the brain's perception of nutrition.
But that's not the only trick that may help you lose weight. The study also had subjects eat either standing up or sitting down and those who were standing also felt their food was more nutritious. Not only that, when folks thought their cereal was nutritious, they also found it tastier, which made them happier and gave them more energy.
Unfortunately, one breakfast staple could ruin all that. The study finds that drinking coffee with breakfast could actually make folks feel that their breakfast doesn't tastes good. What do they know anyway!?
Source: The New York Post
Watermelon And Taco Seasoning Trend
We all love those videos that come up on Facebook teaching you how to make the latest "new fun food" thing. Heck, you can make just about anything 'rainbow' these days, and everything's better when it's stuffed with cheese. But the new trend is a little more unconventional: watermelon dusted with taco seasoning.
Apparently, we can blame "Food Network's" James Briscione for this weirdness – and so far, the Twitterverse IS. Still, some say it's decent and for his part, Briscione promises that it's "delicious and savory" and that we'll love it. We'll see about that!
Source: Refinery29